BLOG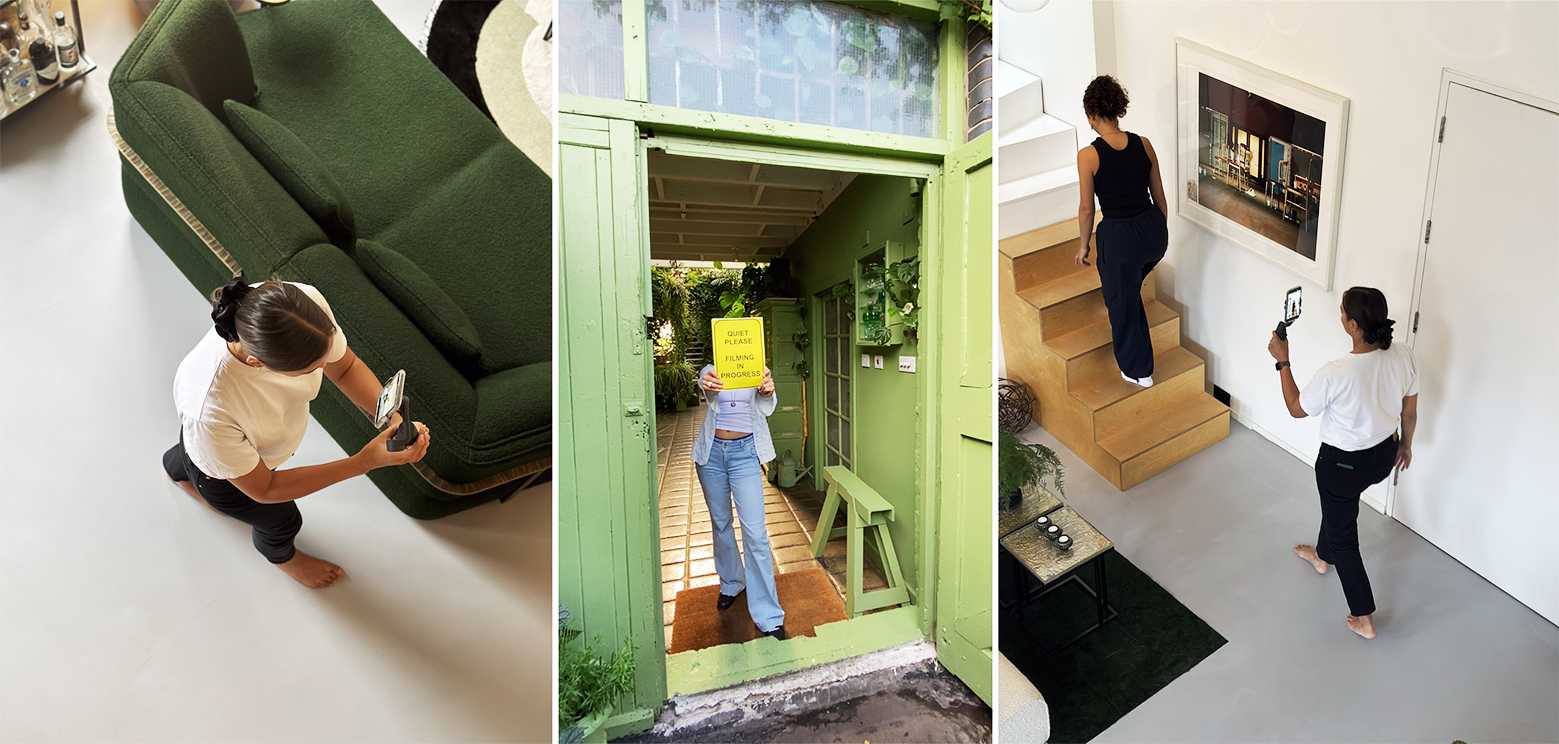 1st Option Rocks TikTok!
Welcome back to the 1st Option Locations blog! We thought we'd dedicate a whole post to the famous app TikTok. Never heard of it? Well, we think you're lying. But if not… you've come to the right place (or so we like to think).
TikTok is an online social media platform, boasting an unlimited realm of short form video content. It has around 1 billion active global users (following Instagram, which sits just under 1.4 billion). The app, most popular amongst the youngsters (let's say, predominantly Generation Z and Millennials), has been described as "a refreshing outlier in the social media universe", and it's here to stay for at least a few years longer.
The international version of TikTok was launched in 2017 and, because we at 1st Option are innovative, social media-savvy tech wizards, we hopped on the bandwagon in 2023…6 years later.
What do we share on TikTok?
As a photoshoot location agency, we're all things creative media so, of course, TikTok is one of the platforms we utilise to promote our service and to build relationships with our location owners and clients. We share everything from exciting videos of our unique location houses, to events happening in the office and interviews with our team. The best part of being a photoshoot location agency is that we get to centre our content around so many spectacular properties that we have available for hire for filming and photography shoots. If you want to see what we're talking about, take a quick look at some of our recent TikTok videos; click here to watch our interview with Account Manager Nina about her favourite photoshoot locations, and here to watch a compilation of beautiful videos taken at our luxury shoot location, Blue.
Who makes the videos?
Our Creative Team are the ones working the mystery that is TikTok. Creative Lead Sophia and Creative Assistant Melisa both contribute to our page; whether they're visiting our location owners or pestering the 1st Option Locations team to audition for a role in the spotlight, they're the ones creating and posting all the good stuff!
What do you need to make TikToks?
It really is a relatively straightforward platform; all you'll need is a smart phone, the TikTok app and some (actually, a lot of) time to spare! Some extra apps and features you can use to help spice up your content include the TikTok Desktop app and video editing software CapCut. CapCut is a super useful tool, offering a range of templates that are free to use, in which you can drag and drop-in your desired video clips. CapCut templates often come with an in-time groovy tune or a trending audio, but you're always free to swap this out for another when it comes to finally posting your masterpiece. CapCut is definitely something to opt for if you've got lots of content in your bank that you're not sure what to do with, or maybe you've just never edited videos before. Once you've used CapCut a few times, we're sure that you'll start feeling inspired and ready to go ahead with creating your own videos from scratch.
Are short form videos as popular as they seem?
In short, (no pun intended) yes, they are.
Not only has TikTok become an extremely popular platform, but other major social platforms like Instagram and YouTube have jumped on the bandwagon, and they've done a fair job. Instagram Reels have become increasingly popular and have proven a great way to increase traffic to your Instagram profile in a new and fun way. YouTube Shorts play a similar role; they can be tasters for channels and can be that small hit of content that users are seeking, without having to search for or sit through an entire long form video. However, since people typically tend to visit YouTube for longer content (I mean, that is its original, intended purpose) we can see why Reels and TikToks have generally found more success in this area (the reason being that their origins are centred around short, instant content).
Funnily enough, short form videos are not the only feature being snapped up by different platforms. For example, TikTok has nabbed Instagram's Stories feature, and so has Facebook – albeit, neither have quite yet nailed it like Instagram.
Are we done yet?
Anyway, enough about everyone else – let's talk more about us! So far, we've had so much fun making TikToks, and we'll have lots more content out for the whole world to see over the next coming months. If you want to see our incredible photoshoot and filming location houses, our office giggles and even the odd interview-style video, then do check out our TikTok page here. And, while you're immersed in your media, take a trip to our Instagram, LinkedIn and Facebook pages to see what's going on in the 1st Option digiverse.
That's it from us about TikTok – we hope you enjoyed the read. We'll see you on the next one (or preferably popping up in our TikTok Likes!).

TikTok / @1stoptionlocations
Instagram / @1stoptionlocations