BLOG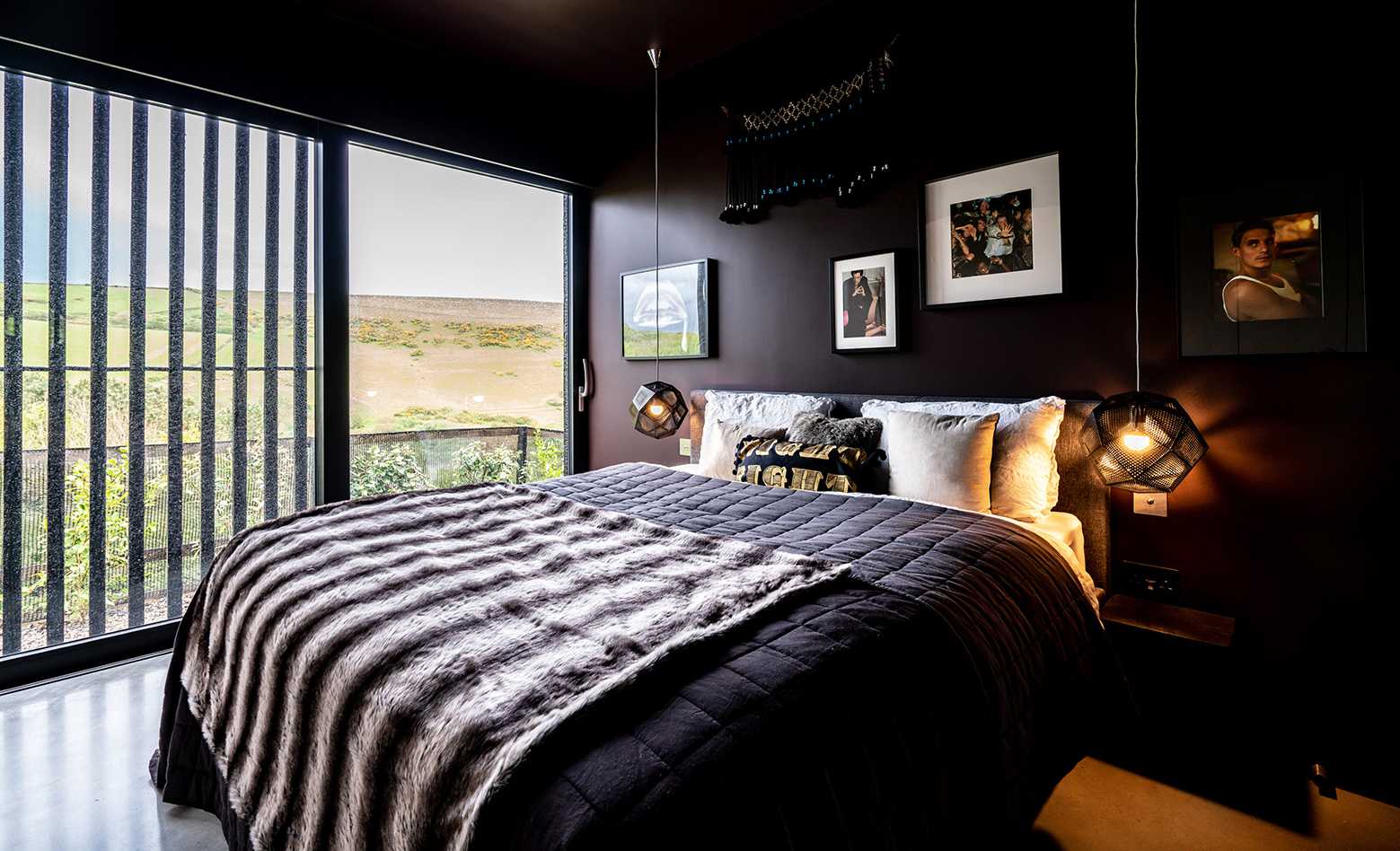 1st Options outside of London
1st Option may have made its name as London's leading location agency, showcasing the finest locations London has to offer. However, it doesn't stop there, with demand for shoots evolving, you must stay ahead of the curve. We now have properties spanning as far as the midlands in England and even two properties abroad. The rest of England is certainly trying to challenge London for its crown with these spectacular shoot locations.
Starting fairly close to home, we take a look at the first of our new properties, The Rock, located in Devon. Merely a short walk from the seaside, with glorious hill and seaside views, this insanely eye-catching property will leave everyone else feeling incredibly salty when they see your shoot. With a completely open plan interior, the property oozes cool from the minute you walk through the door. Much like outside, the interiors are mostly dark, set against a poured polished concrete flooring, that paired with quirky furnishings like the suspended fireplace transports you from Devon to Malibu. Take a look for yourself and you'll see why it's such a favourite!
Second up, we move to Swansea, just take a look at Silver House. A contemporary architect-designed detached property on the outskirts of Swansea, this awe-inspiring property really has it all. The first thing that catches your eye will be the striking architecture, however, the mesmeric views of the surrounding hills and shorefront quickly become a standout feature. Furthermore, the earthy tones that are juxtaposed by the polished wooden flooring and subtle yet standout furniture serve to add an unbeatable touch of class. With a rather stark 70's vibe, contrasted with a modern twist, we're positive you'll fall in love.
Moving on, we have a versatile Victorian terraced house in Birmingham city centre. Minton House truly is a property of many surprises with nearly every room offering something unique and different from the next. Traditional period features are at the heart of the property and crittal windows, however, the owners have really put their own spin and style on it making for a truly striking experience. The front reception room beautifully contrasts purple hues with pops of yellow, while the kitchen is decked with yellow and an ocean blue that is really complemented by the light that the large crittal windows let in. Upstairs the master bedroom is designed in an art deco boutique hotel style that includes a standout parquet feature wall, and the awesome nursery offers a bold yellow Kelly Hoppen wallpaper with a Mickey Mouse inspired print. That set next to the mid-century furniture makes for a truly unique shoot space. The huge range of colours and textures really make this property ideal for filming and photoshoots.
Before we speak about the next two properties, we would like to say that we are fully aware of the struggles that all European countries and the rest of the world are currently going through. However, when the world does get past the Coronavirus, nations like Italy and Spain will need help from the rest of the world, so travelling out there and helping the economy get back on its feet is one way to do so.
Are you starting to question why you have never thought to shoot outside of London now? Well were not done yet, as our next two properties are quite special. After a short flight to Italy, we find ourselves with this rather alluring property in the mountains between Naples and Foggia. Il Palazzo features large beautiful grounds comprised of divine gardens, scenic terraces, an outdoor swimming pool and a clay tennis court, while outside offers a myriad of scenery, including the local towns and surrounding mountain ranges. Once you see inside however, I think you'll agree that there isn't a single component of the property that is slouching. The interiors are very rustic with a classical Mediterranean aesthetic and neo-classical inspired wallpaper, offering something completely different to any property you're likely to see in London. All of this put together makes for one transcendent property you need to see for yourself.
Last but by no means least we give you Casablanca, located in the Spanish countryside, just outside of Barcelona. Casa Blanca Costa Brava is the ultimate location for a luxury villa holiday with a ton of features that make it ideal for photoshoots and filming. Opulence is the theme that runs throughout the property with a glorious outdoor space that features a luscious pool with lounge space to match. Once we move inside, crisp white interiors with tiled flooring meet you, with a rich Mediterranean feel that can't be matched. If somehow all of this isn't doing it for you, this dazzling property offers views as far as the eye can see that offer some of the most magical backdrops that can't be replicated in England.
So there we have it, five properties that prove that you don't have to stay in London for a glorious shoot location. Don't hesitate to get in touch if any of these marvellous properties take your fancy.