BLOG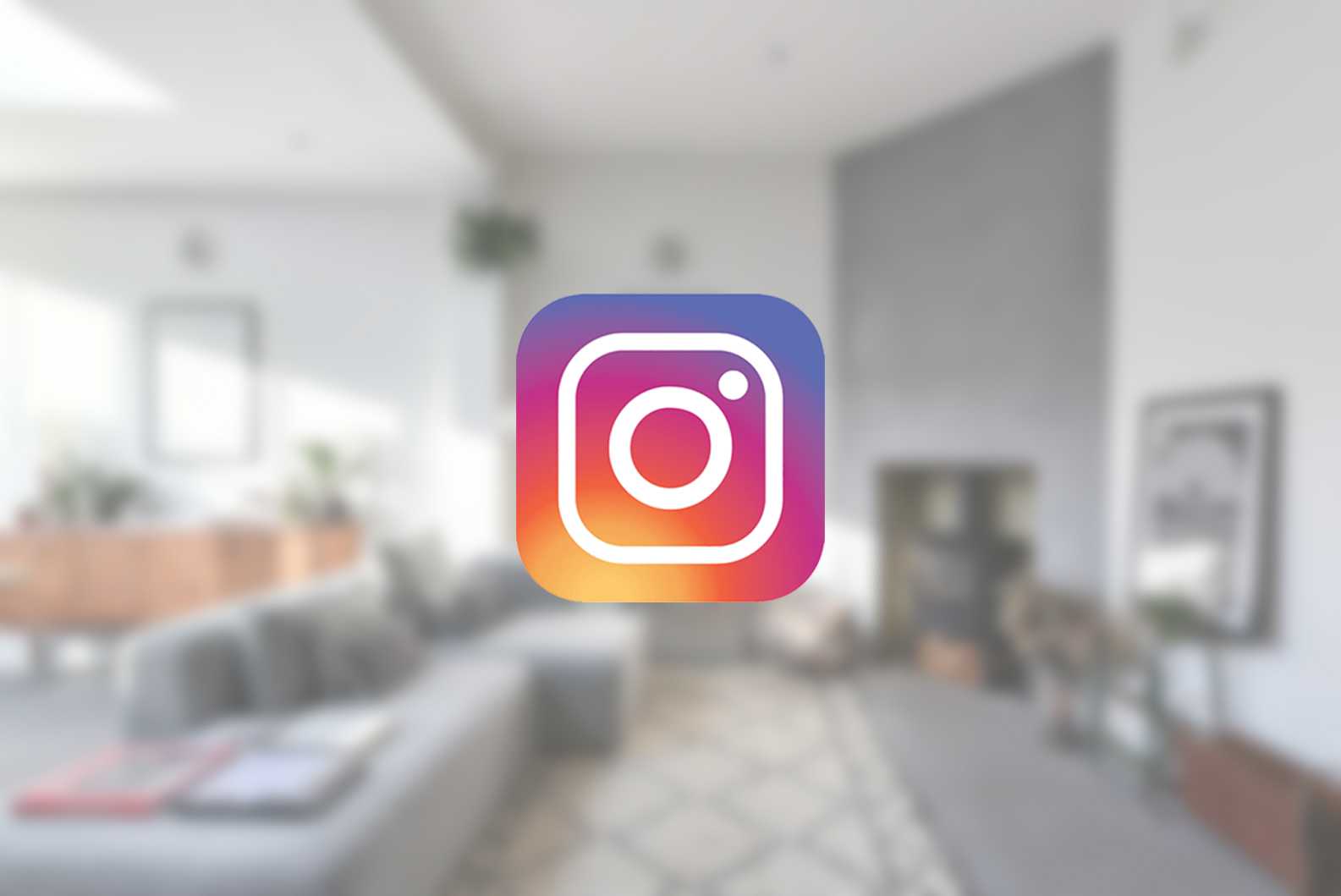 5 Home Decor Instagram accounts you should already be following!
With the majority of the world currently bound between the four walls of their own home, it's easy to pick apart features that you perhaps have had issues with for many years, however, haven't had the time to scrupulously inspect. With all this newfound free time we are having, maybe now is the perfect time to go over your property with that fine tooth comb and see what needs a bit of a lift. If you are struggling to find that needed inspiration, then worry no more, as we have collated some of the best home decor and interior design accounts Instagram has to offer. 
First up we have one of our very own amazing clients, Stephen and Miranda who own the eye-catching Nash. It is easy to think that many people fall into the industry because they have merely just bought an incredible property that is born ready for a shoot. However, what is often the case is that the owners' themselves actually have a background in interior design, architecture and home renovations. Stephen does exactly this with his interior design studio based out of North London which specialises in interior design, architecture, design, property search and project management. Check out the account here if you're interested in seeing how you could go about transforming your house with some fascinating before and after shots that will have you scampering to find your tools.
If you're looking for pure design inspo then Emma and Simon have got you covered here. With their follower count currently at 28.5k and rising, you can see why the account is so popular. They may not boast a background in interior design with a company to match, but that doesn't stop the account from being one of the most visually and aesthetically pleasing accounts on Instagram. What's more, she even has a youtube account full of endless DIY hacks. With clean muted earth tones, biophilic design and polished wood flooring Emma and Simon can definitely give you that needed inspiration to help clean up your house. 
Been a bit too clean so far? Well, Kimberly Duran's account Swoonworthy has you covered here with her eclectic boho glam. If you were to type boho into Pinterest I'm pretty sure her account would be what you'd see, but with a fresh twist. With features ranging from parquet flooring to marble table and countertops, you're not going to to be struggling for home inspiration. We absolutely love the differing shades of pastel pink and crisp interiors that juxtapose the eye-catching feature walls and artwork. You don't have to look too hard to see why her blog was voted Amara best home styling blog 2019. And with only 31.2k followers, the account speaks for itself. 
Shall we delve into the darker worlds of interior design now? A far cry from the crisp earth tones and glorious pastels we have seen so far Abigail's account focuses on richer sides of the colour spectrum and incorporates some marvellous use of texture. Author of 'one of the hottest names in interiors right now' and you can see why. Whether you have never given darker aesthetics a thought before or not, Abigail and her moody colour palette will have you converted in no time. Furthermore, the account has some great tips and behind the scenes videos and shots that can really help you nail down exactly what you are looking for in your property. She also has a beautiful Collie so go follow.  
What's an article on home decor and interior design accounts without one focused on minimalist Scandi style. Perhaps the aesthetic of the past decade, and for good reason, it's incredibly pleasing on the eye. Designhunter_uk is run by Helen Powell who is an award winning design and lifestyle blogger, so you'll be in good hands here. At 19.1k followers, Helen's account is probably one of the most visually satisfying accounts on Instagram with many insights into how to go about styling a property with a sustainable, minimalistic aesthetic. She also has her website linked where she delves into style guides and top tips, which is great for people who need a bit of creative inspiration.