BLOG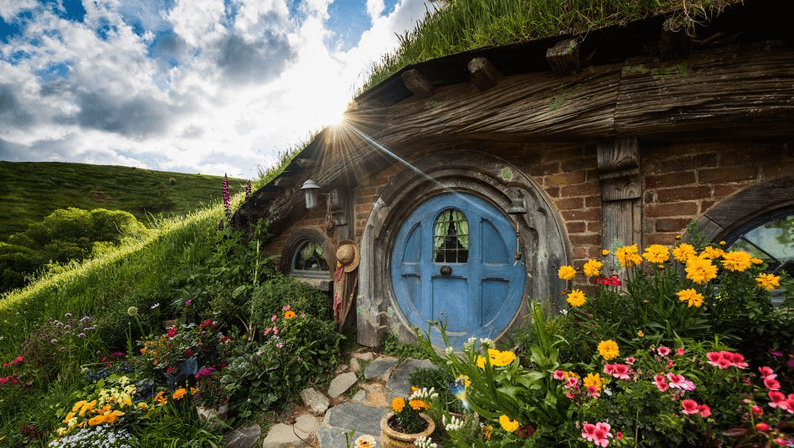 Calling all Film Fanatics!
*Opens EasyJet website immediately*
It's one thing watching your favourite movie on a big screen (and yes, we might have binged the Harry Potter film series nearing on 50 times now) but sometimes viewing it on your TV just doesn't seem quite enough. Ever wondered how epic it would be to actually visit the sets of where your favourite movies were shot? Well, you're in luck, because we've created a list of the most jaw-dropping locations of some the most famous films ever made that are just a hop, skip and plane ticket away.
Ranked at the top of the list of top 100 films of all time by film site, is Star Wars: Episode V11- The Force Awakens so naturally, that had to be the first destination on our list. The Star Wars film series was filmed in a number of European locations including Spain and Croatia so are reasonably quick and not too pricey to travel to (if you hit up those Ryanair or Easy jet deals.) The Last Jedi and The Force Awakens were both shot in Ireland, Skellig Michael in County Kerry and along the western coastal route of Wild Atlantic Way, which encompasses cliffs, hidden beaches and epic bays. 
A little closer to home in the Capital City of London, you can get your witch and wizard on at King's Cross Station which is home to the infamous Platform 9 ¾ that features in the Harry Pottermovies. Although we can't guarantee you'll actually disappear through the wall in time for the Hogwarts express, you can at least take a picture as your pose and pretend to do it- which is the next best thing, right? Or head over to other UK locations like Alnwick Castle where Harry Potter and Philosopher's Stone as well asThe Chamber of Secrets were filmed. The outer bailey of the castle was used as the area where Harry and his classmates were taught how to fly broomsticks. Keep your eyes peeled for Hedgwick! 
You wouldn't be the only one tempted to quit your day job, pack up your belongings and relocate to a remote Greek Island to prance around and sing Abba songs all day after watching Mumma Mia! Known as Kalokairi in the films, the island where the movie was shot is actually on the western Greek island of Skopelos. Visit the church were Amanda Seyfried weds at Agios Loannis in Castri, soak up the same views as Meryl Streep in Nisi Glisteri or do some sunbathing on the beach of Kastani which is home to a number of beloved musical numbers. The question is, will you do a Meryl Streep and never return after visiting? 
If you love an Adventure, a visit to Hobbiton in New Zealand is a must for any Lord Of The Ringsfans. The magical Hobbiton can be found in the town of Matamata, which is two hours south of the capital Auckland. Fans can visit the Shire, and have guided tours of adorable hobbit holes that are homes to some of the trilogy's most loved characters. If you want to immerse yourself in the experience even further, then spend a night the cosiest pub in existence, The Green Dragon Inn. How much would it cost to build your own hobbit hole? Asking for a friend. 
Aloha! Or should we say, ROAR? You guessed it; you can visit the shoot location of Jedi and the legendary film Jurassic Park, which was filmed on one of the smallest Hawaiian Islands, Kauai. Lots of the filming took place at Kualoa Ranch Private Nature Reserve, where Godzilla and Jumanji  (and over 50 other Hollywood blockbusters) were shot. The Kualoa Ranch offers tours where you can get up close a personal with the Jurassic Park fallen tree and ogle over the same views of 'Isla Nublar' from the helicopter in the film. If you aren't afraid of a bit of cardio and the thought of an 8-mile hike following Kuamo'o Road in the tropical humidity doesn't put you off, make sure you visit the remaining tall poles that were left behind after the giant entry gates to 'Jurassic Park' that were erected during filming. Just bring plenty of water! 
So which location will you be jetting off to first? Let us know in the comments below!