BLOG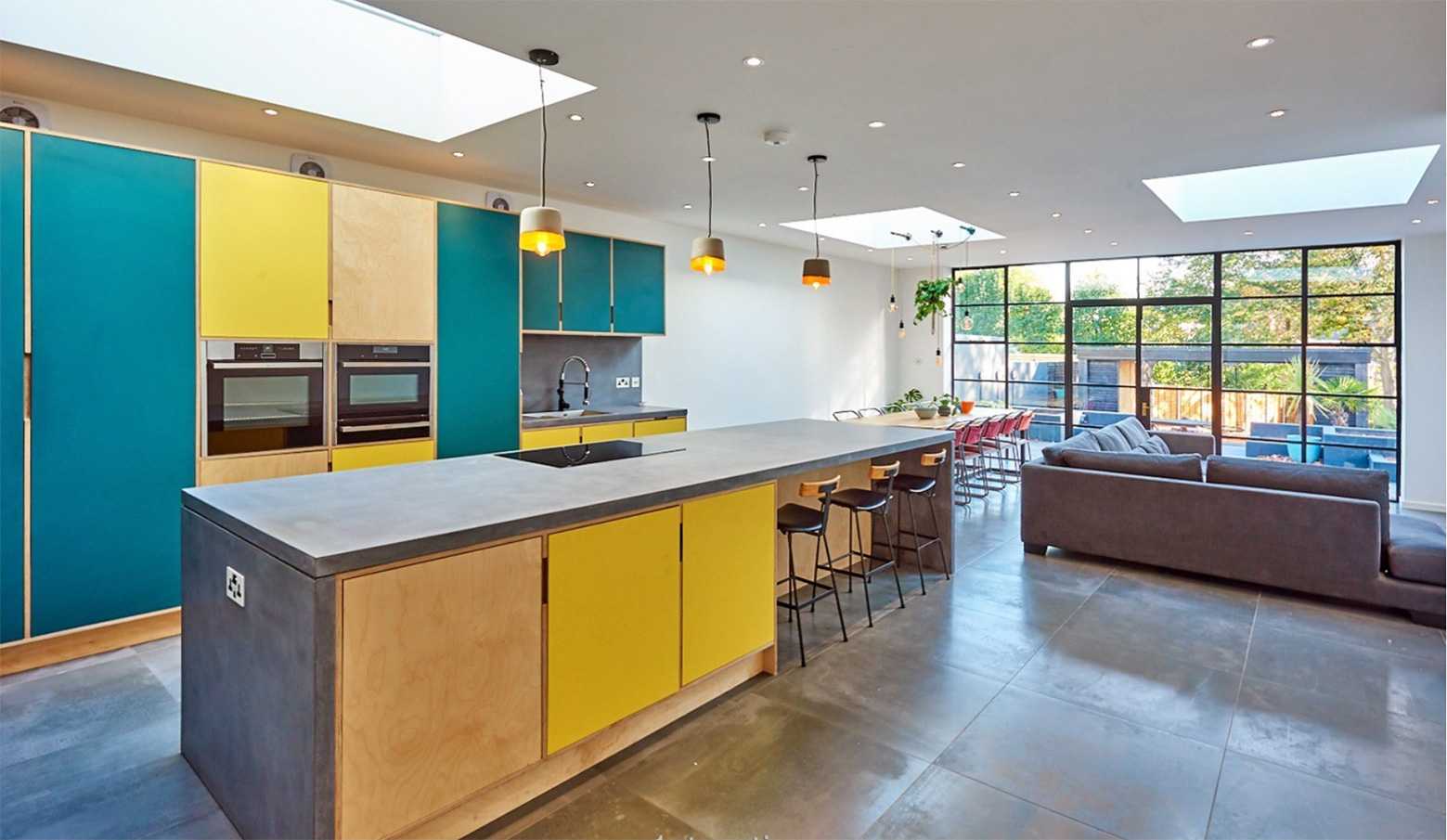 In Conversation with Lucy Kemp of Minton House
This month we were lucky enough to catch up with Lucy, the owner of our marvellous property Minton House. We spoke all about the renovation that she and her partner Dan designed to create what we now see today. The results truly are spectacular!
I've seen your transformation pictures and it's truly remarkable! What made you take on such a big project?
My partner Dan and I are both property obsessed, we've watched every episode of Grand Designs including the Australian and New Zealand version and have always fancied taking on a project. I love period properties and where we live there is an abundance of Victorian homes. 
We had lived opposite Minton House for seven years and often dreamed of owning it and then one day, a for sale sign popped up and we knew we had to have it. 
From looking at the dilapidated roof and cracking windows we knew the property needed some work but it wasn't until we started stripping it back to the bare brick that we truly realised the extent of the project. But even though we knew there was a huge amount of work involved we were never put off. We could see the potential and had a strong vision of the home we wanted to create for our family. 
What inspired your style?
We take inspiration from lots of places; cities we've visited on our travels, bars, restaurants, hotels, magazines and of course Pinterest and Instagram. Dan and I worked together to create our home, mixing our styles. We both have a love of mid-century design so have incorporated some vintage pieces of furniture throughout and mixed it with some industrial touches and also period features. I'd say we have an eclectic mix of styles, but we've made it work. 
Did you have any bumps in the road of the renovation?
If you've ever watched an episode of Grand Designs you know there are many bumps in the renovation road! There are things you just can't foresee, like the time we went on holiday and got a call from the builder saying all the walls and floors on the first floor were unstable and had to be taken out and replaced. When we came back from our weekend away and went to the house you could stand on the ground floor and see all the way up to the roof as the entire first floor had been removed! 
What's your favourite room in the house and why?
It's really hard to say what my favourite room is because it changes all the time. I'm really pleased with the design of the kitchen extension, which is where we spend most of our time, we planned the space so that it would work perfectly for our family; a large dining table made from the old roof timbers, a big L-shape sofa for Dan and I to lounge on in the evening and a big kitchen island to entertain around. It's also south facing so gets lots of natural sunlight so is great for photoshoots. The crittal windows are particularly popular with brands who've used the house for shoots. 
The master suite is a real sanctuary and we designed it with a boutique hotel in mind. The parquet wall provides texture and warmth and the contrasting teal and blush pink paint is really striking. 
What does your home say about you?
Wow, this is a big question. 
Our home says everything about us; we have poured our heart and soul into every tiny little detail from light switches to doorknobs. The house almost feels part of us, so much time and money has been invested in it, it really is an expression of both our personalities. 
Throughout the process of renovating I would say we've both learned to be bold in our design choices and our confidence in our interior styling has grown over time. Each room says something different but there is a lovely flow to it. 
A lot of brands shooting at the house love that there are so many different styles and looks to choose from meaning they can get loads of looks just using one property. 
What made you list your house with a location agency?
A photographer friend suggested I register with a location agency; he came and shot the house for me and said I could use his pictures. I registered in January 2019 and haven't looked back. It's a great source of income and exciting to see how other people style the rooms and of course, it's really rewarding when you see your house being used in a campaign. 
Thank you so much, Lucy, for some brilliant insights and advice about your property and the industry. If you want to register your property with us then don't hesitate to get in touch with our incredible bookings team via the email address register@1st-option.com