BLOG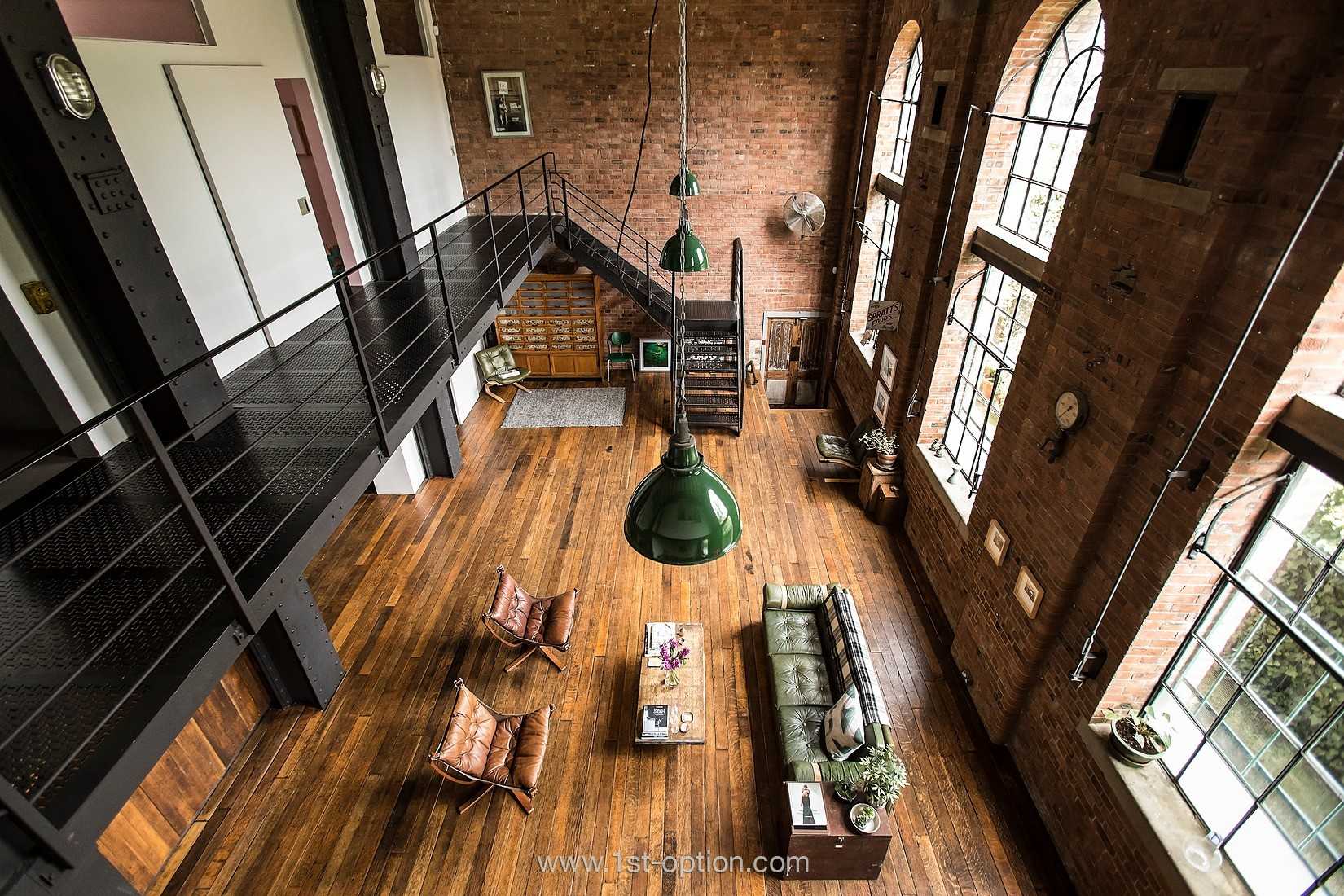 In Conversation with Spratts Factory
We got to catch up with one of our amazing location owners Elisabeth who owns Spratts Factory.
Spratts Factory was once a dog treat factory and was a huge design project for Elisabeth. The results are simply fantastic! Find out more below!
What was your design inspiration for Spratts Factory?
We pulled inspiration from many different places when we undertook the renovation of the space.  When it comes to converted factory homes, for me there can be no greater inspiration than Riccardo Bofill's factory conversion in Catalonia, Spain.  The property had already been renovated in the early 1990s, but it felt pokey and was not practical for us.  When we renovated, we wanted to create a sense of proportionality, so we added features like large modern windows within the rooms, and enlarged all the doorways.  We also created more living space upstairs, as the main reception area can be chilly in the winter.  By the time we undertook the work, we had already been living here for 6 years, and really knew what we needed.  It's an often-repeated phrase, but we really took a "less is more" approach to the design.  Rather than ask ourselves, "what can we add?"  we instead asked ourselves, "what can we take away?"  By asking this question we ended up with things we would never have otherwise considered, like minimal use of tiles in the bathrooms (no shower grout to clean!), no wall cabinets in the kitchen, as well as plain MDF cabinet doors (which have made for a beautiful shade of green in our kitchen!).
When you were designing Spratts Factory what was the most important factor that came into it?
The most important factor was our family and creating a space which felt like a family home, despite the size, scale and proportions.  We didn't want any area, or anything, to feel like it was precious or off limits to our children.
Was Spratts Factory your first design project or have you done others?
This was our first! Hopefully, it won't be our last, but a major renovation is definitely not something we'd rush into again.  I feel like we might have another one in us, should the opportunity present itself.  We'd never purchase another property without knowing it could also be used as a location!
What made you list your property with a locations agency?
We started listing our property as a location in 2011 or 2012.  What started off as a hobby earning a little bit of extra money with a shoot here and there, has turned into a fully-formed business, as we have built up relationships over time and continually focus on how we can be the best version of a factory/warehouse location possible!  Being fortunate enough to have a space that people want to use for their shoots is great, but that's not the whole picture.  It's important to be a hospitable owner, and build up trust with a locations agency, so that they know when they send a client to you, that client will be happy.
What has been your favourite shoot at Spratts Factory with 1st Option?
We've had quite a few in the past few years…..I usually don't focus on the shoot itself, but rather on the finished product, which I always love to see.  My favourite jobs in 2019 with 1st Option were an M&S denim campaign; it was quite a hectic day, but the finished photos were amazing, and my kids loved seeing the advertising up in public wherever we went! We also hosted a shoot for Lenovo; they used CGI to make it look like there were Marvel Super Heroes in the property, including Wolverine hanging from our upper walkway.  Fun!
What's your favourite feature in your property?
It has to be the double-height ceiling in the reception area- it feels very decadent to have all that open space.  I also really like the cutout window in our bedroom, which overlooks the reception from a height.
What advice would you give to others looking to list their property with 1st Option?
Flexibility and a sense of humour are the most important qualities a location owner can have!  Smile and enjoy the ride!
Thank you Elisabeth for that wonderful insight into your location! If you are looking to list your property with us, contact our amazing bookings team via email register@1st-option.com!