BLOG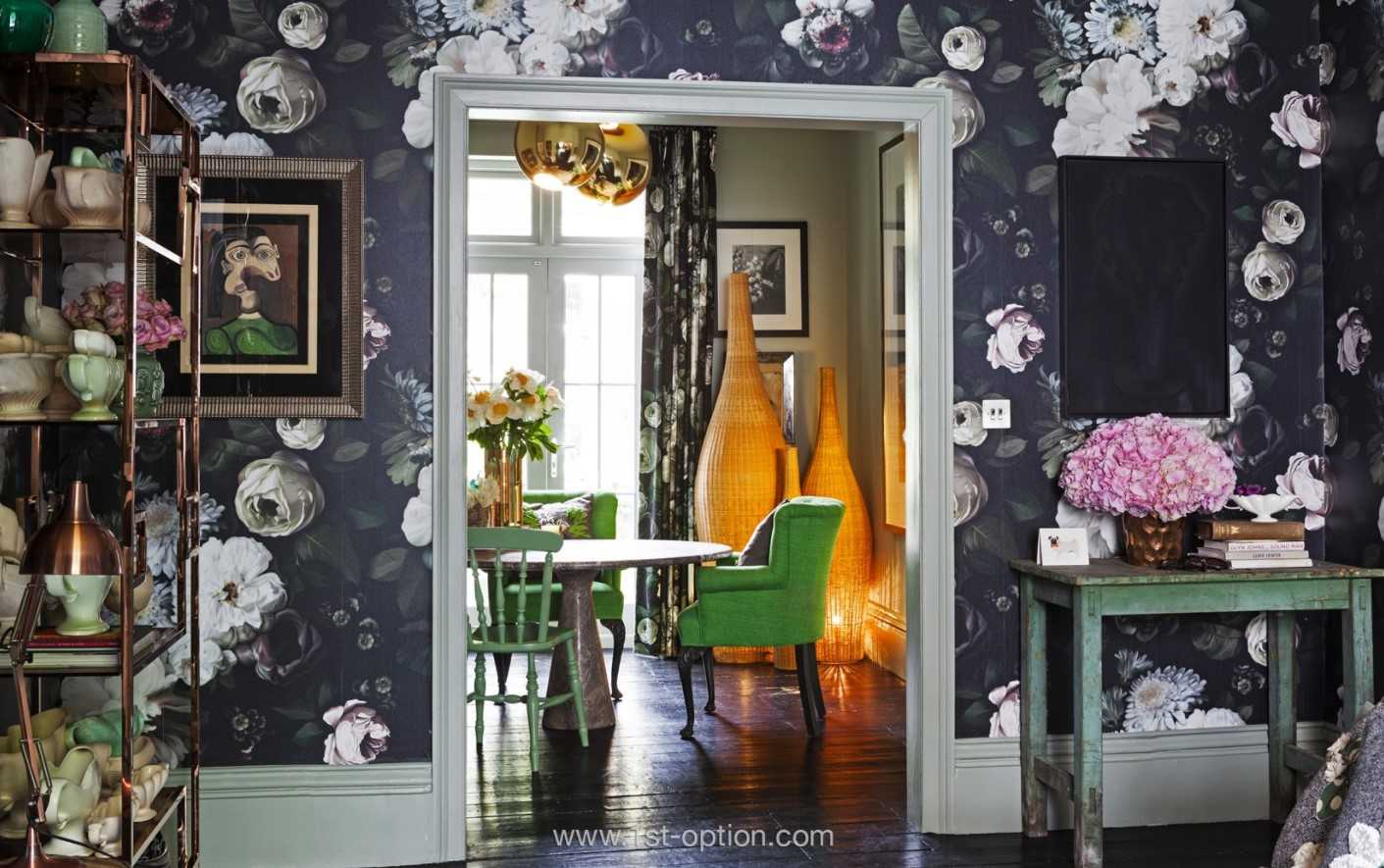 In the Spotlight: Grandmillennial Style
Grandmillennial or 'Granny Chic' style may be a new concept to many above the age of 40, however, thanks to the ever cyclical nature of trends plus Instagram's ability to show you the same monotonous things over and over again, many millennials in their 20's and early 30's have dipped into their grandparents living rooms for inspiration and created a new interior design style that has taken the world by storm. Beautifully falling between minimalism and maximalism, Granny Chic perfectly juxtaposes antiquated with contemporary and since its creation, House Beautiful have dubbed the style Grandmillennial thanks to those who have so eloquently adopted this design style. 
Most trends go out of style, whether that be in interior design fashion or anything else for that matter, however, thanks to the repetitive nature of style and trends, many do in fact make a return to the forefront of what's 'cool'. I doubt many saw their stuffy grandmother's living room ever becoming cool, trendy or popular though, however this is because this new modern spin incorporates these textures and patterns from a time gone by, with a contemporary sense of comfort, charm and consistency. Where perhaps in the past your grandmother's living room may have been seen as cluttered and chaotic, we are now seeing a measured, selective and thoughtful approach that shows off the owners individuality and above all their personality. 
Thanks to being raised in the 90's and early 2000's when mass market furniture exploded around the world, the millennial generation set upon a classic generational rebellion against their parents and the monochromatic style evolution that they adopted. Seen as the antidote to the same minimalist spaces that have dominated Instagram and interior spaces for so long, millennials have now reached out to styles and trends of the past for their inspiration rather than glossing the modern equivalent of a glossy magazine or catalogue, i.e. Instagram. 
Grandmillennial style as mentioned above is about individuality and an expression of your personality, however, there are some inherent style cues to execute it properly and to a high standard. The starting point is to keep the colour palette tight and consistent with the overarching theme of the space. Pastels are a great foundation as they offer a subdued hit of colour that doesn't swarm the room or take away from the other elements that bring the room together. Bold colours can be used, however, the main hit of colour should come from your furnishings, patterns and components that add texture. Monochromatic grey based colours can also be used but again they have to act as a platform to showcase the rest of the room. Whites and blacks as a rule of thumb don't tend to offer very much to this unique interior design style. The key to achieving this look effortlessly and eloquently is the use of classic prints like chintz, toile and plaid, which are generally adorned upon curtains, upholstery and wall furnishings. Other elements that are crucial to a successful grandmillennial room are floral patterns, ruffles and pleats as well as a strong grasp on how to add texture to your room. If you want to take it one step further and really add your individual spin, needlepointing has made a massive resurgence in recent years and adds tons of character as well as texture to your space. The best furniture to utilise would be dark stained wood such as walnut as it adds a third dimension to the room while again not stealing the attention from the other elements. And if you want to bring the room into the 21st century, accenting the furniture with some abstract modern art adds that added touch of class.
The key to the style is to create a look that evokes a sense of comfort and home, one that welcomes people in while saying something about you. It's a way of escaping the same looks that fill Instagram feeds, but creating a space that's timeless rather than antiquated. It's an expression of you and your personality, so decorate with what you love but remember to accessorise carefully and selectively and you'll be left with something that's cosy rather than chaotic!