BLOG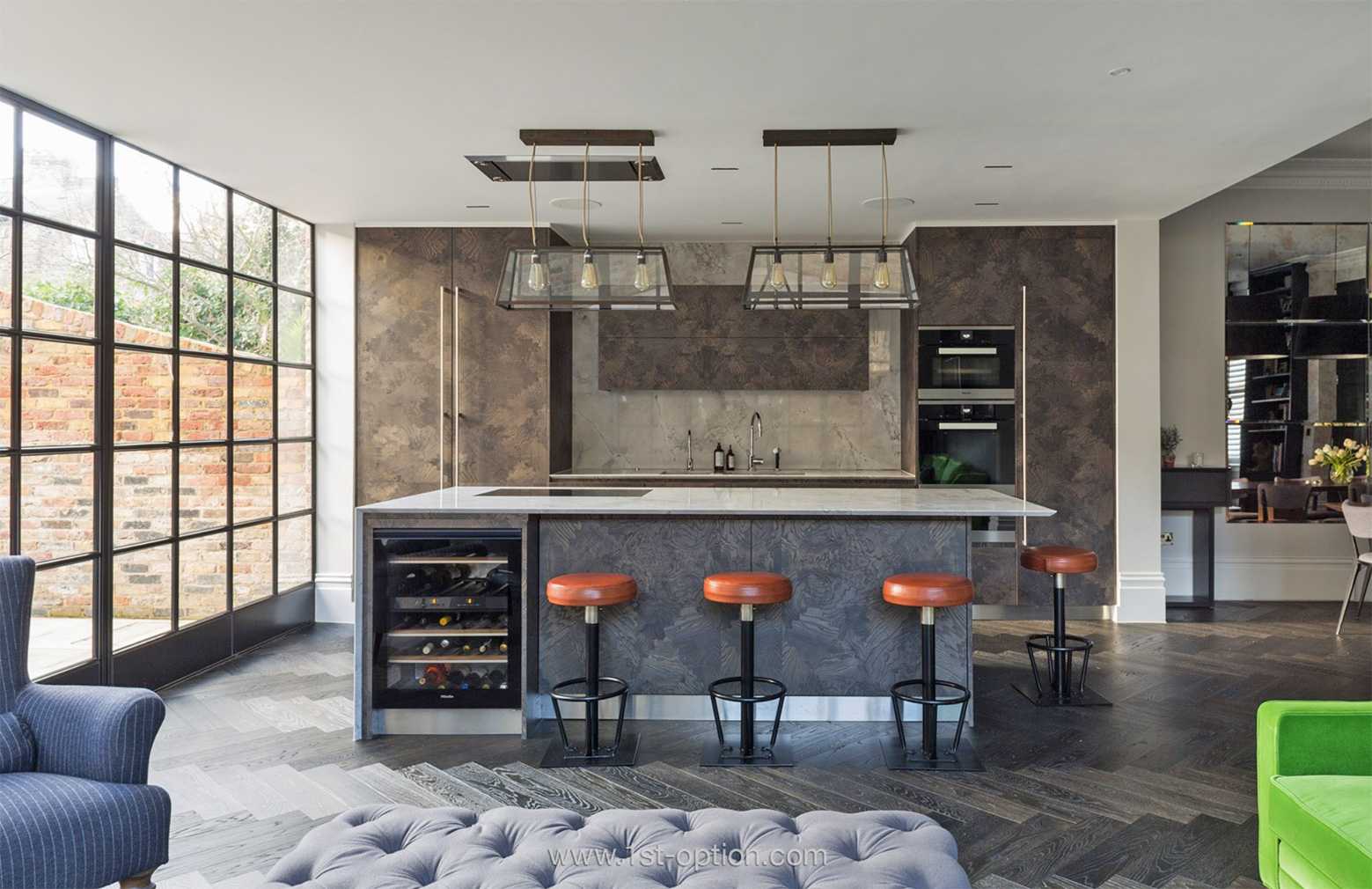 In the Spotlight: Industrial Design
It's no secret that 2020 has thrown the rule book out the window on almost every aspect of life and society. And, while we haven't seen a complete upheaval of ideas in the world of interior design, there has been a shift in focus. With more people spending significantly more time at home than ever before, due to the government enforced lockdown and subsequent working from home initiatives, we are now seeing interior design and home renovation projects pop up like never before. Because of this turn in focus, people who wouldn't normally have the time or even be interested in transforming their home into a stylish haven, are now bringing a whole host of interior design trends to the fore that weren't necessarily on experts' radars at the end of last year. If you were interested in our design trend predictions that we put together at the end of last year then give the article a look here. We actually weren't too far away, even with all these changes to everyday life. Nevertheless, one trend that we actually didn't see rising to such resurgence over the past six months was industrial design.
Industrial design is the hot trend that takes a rundown warehouse, loft, barn or old derelict building and turns it into a liveable home, while keeping the raw and gritty elements, amidst a polished, high spec finish. At the heart of Industrial design is function, simplicity and of course innovation, while ensuring the aesthetic not only looks beautiful but is incredibly functional and so works efficiently. Let's break this down a little bit further though and see how it can be incorporated into some of our different locations. 
When we say simplicity, innovation and functionality are the core elements of industrial design, does anything quite say it like exposed brick, converted factory windows and iron piping?. The art to doing industrial well is for the space to be effortlessly cool while keeping it easy to maintain, and one property that does this perfectly is Spratts Factory. The owners have exquisitely utilised the double height ceiling, transforming the huge factory windows into a stylish crittal, while the exposed brick and original wooden floors bring colour and life to the space. The iron rails and stripped back decor also create a really simple and pared back yet classy living space that can't be matched. 
Moving on, dark and dreamy interiors can also create a real chic industrial feel and mood. If we take a look at Onyx, you can see the way different shades of grey and black marble, granite and wood for their countertops and flooring have been used, this immediately draws your focus and gives off the impression of wealth, style and candour. Pair this with the large crittal window frames, the modernised industrial stools and the metal framed light shades and you're left with one of the most polished, functional and stylish bachelor pads you're likely to find. 
Industrial living doesn't have to be filled with dark interiors or exposed brick. You can achieve your desired look in a light and sophisticated manner just as easily, something that The Distillery has accomplished in an incredibly cultured fashion. Incorporating natural light, the owners have created a sanctuary of light, while keeping the aesthetic of the space true to its industrial roots. Large crittal framed windows throughout are the driving force of the light, while the polished concrete floor keeps things simple in a refined way. Pair these features with steel staircases, bolted steel frames and a standout Jetmaster wood burning stove and you have the core foundations of industrial living, simplicity mixed with durability.
Store Cupboard also shows that crittal windows and natural light aren't needed for that industrial feel and can be achieved through a clever use of furniture and props. Take a look at the large vent style light frames, the quirky and distressed bed frame, accompanying cabinet and the metal frames above the head. Once all these elements are combined, you are left with that classic New York loft industrial mood. They have shown you that you don't need to break the bank and it's actually pretty easy to achieve with a little bit of vision and understanding of the core concepts, simplicity, functionality and durability!