BLOG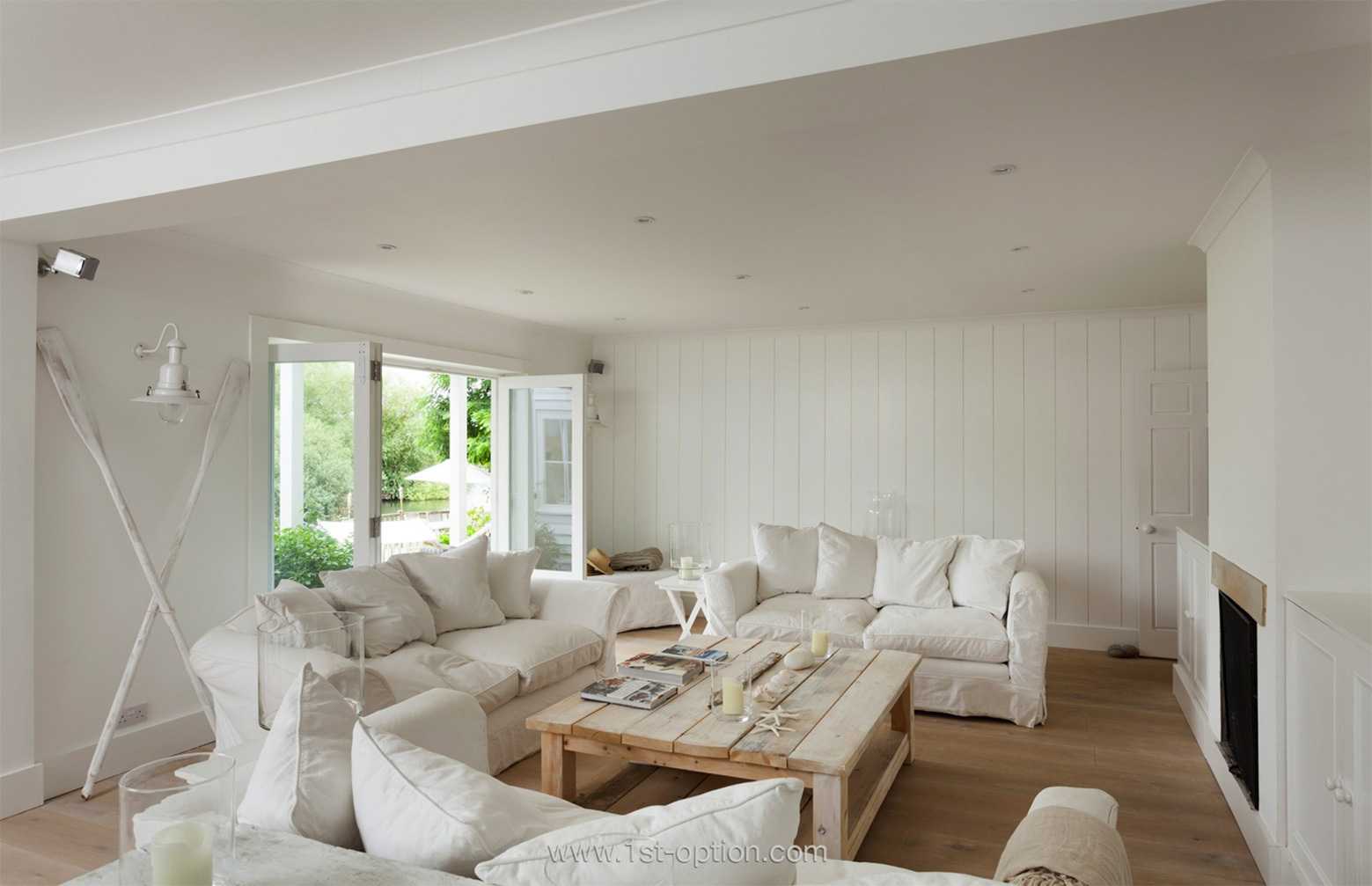 In the Spotlight: New England Interior Design
Though originating in the North East region of the United States, New England design has infiltrated the UK's design scene, becoming an interior staple for many years now. The style is rather unique and dates back to the 17th Century, as it takes cues from the American colonial era. Despite only crossing the pond much later, the colonial design style was largely based on what was popular in England at the time. As such, the New England design style was birthed and aptly named. Nonetheless, New England design does have its own trademarks. Fresh coastal-inspired colours and nautical influences are the hallmarks of the style. To adapt to the 21st Century, expect to see some modern updates, with more quaint touches – elements typically seen in rustic cottages, coastal cabins or rural farmhouses. Let's dive straight in and see how this style can be implemented into your own home!
As Colonial influence
As settlers became colonists and began to form cities, they took influences from what was fashionable at the time in England and France. Georgian and Neoclassical styles, supplemented by simpler versions of Baroque and Greco-Roman architecture started to pop up across the seaports of the North East – places like New York, Boston and Baltimore. This was a stark difference from the design styles found across the rest of America. Rural homes were styled to fit the needs of farmers; as such, they were far more rustic. In the modern era, expect to see contemporary twists on classical decorative silhouettes: Windsor chairs, ornamental columns and biomimetic murals. Style rooms with tailored sofas, wingback chairs and lots of Chippendale inspired furniture. 
Nautical Influence 
Paired with colonial influences, much of the traditional New England design is heavily based on coastal and nautical prompts. Similar to how the colour palette of the sea lends itself to this style, much of New England's touches are based on fishing, the navy and even international trading. Within the colour palette, you can expect to see patriotic colours, like the classic red, white and blue. However, sandy beiges, sunny yellows, sky blues and seafoam greens also play a big part. Materials should reflect those that are reminiscent of nautical elements. Mix things up with driftwood, burlap, hessian and wooden cladding. In the modern New England home, it is common to see more industrial elements, the likes of which are commonly found on more contemporary ships, for example cargo lighting and steel chairs or stools. 
Shaker influences
In the earliest days of American colonisation, the Shakers (who were a protestant sect believing in Christ's second appearance) played an important role in educating people. Their worldview was that simplicity was at the heart of everything. Shakers felt decadence was a distraction from their religious journeys, so their homes were sparsely decorated and minimally furnished. Because of its simple take on interior design, New England takes a lot of inspiration from this period. Today you see simple elements of the aesthetic incorporated into the modern home. Think peg rails, ladder back chairs, wooden cabinets and handmade baskets. The Shaker influence is also where the neutral colour palette comes from – rooms were often white washed, and made of simple materials. It is this timeless appeal that, to this day, makes 'the Shaker look' so popular within New England interior design. 
The key to achieving a polished New England space, that doesn't look like a dated beach house, is to incorporate the traditional elements alongside the nautical aesthetic. Don't be afraid to splash some pops of colour amidst the fresher colour palettes. Tastefully styled modern accessories can go a long way. Opulent materials, such as marble or bronze, can bring a blend of modern and neoclassical design to the space. If you don't fancy being bold with design choices and want to keep it simple with sleek rustic elements, integrate pieces like handmade baskets, vintage portraits and rugged wooden materials. These components together create a classy New England space that will inevitably turn heads!