BLOG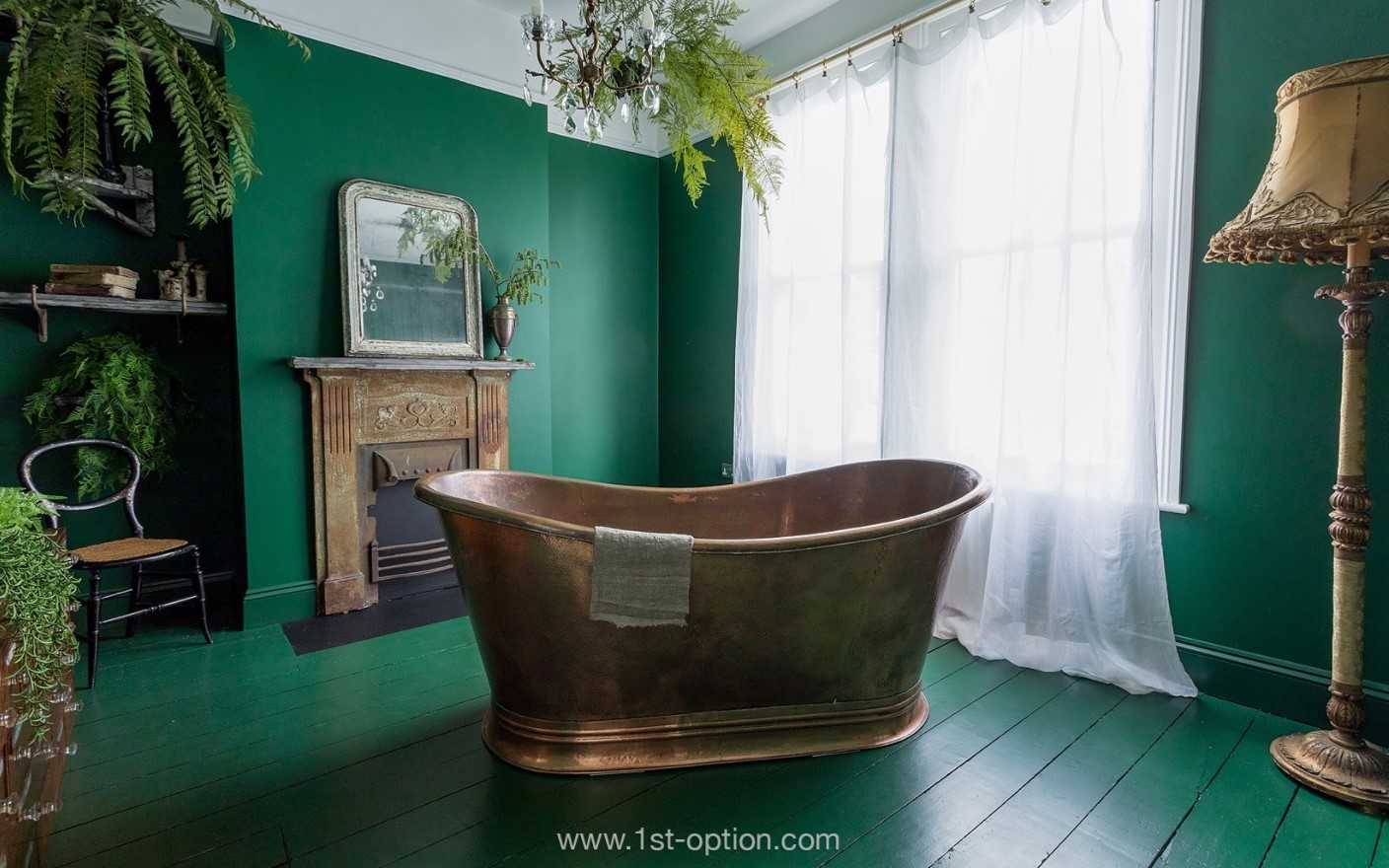 Interior Design Trends for 2021
With 2020 finally behind us, I don't think anyone is looking back with particularly fond memories. With the ushering of a new year, however, we do say goodbye to what went before and with that comes new trends to look forward to in the coming year. While 2020 said hello to biophilic design, maximalism and sustainable living to name a few, 2021 seems to have taken many concepts that have gone before and adapted them giving us new trends like Japandi, the evolution of earth tones and the rejuvenation of Beauhaus. While we have seen some rejuvenation and adaptation of trends that have gone before, due to the cyclical nature of trends, 2021 is also seeing some styles that have gone before like green and pink making a return to the forefront of interior design. So without further ado let's check out the top interior design trends to look out for in 2021. 
First up, expect to see green making a big return this year, green is in and it's here to stay. It is no secret that biophilic design has been growing in popularity over the past year or so and it makes sense that with people utilising green in aspects of their home so much that the colour is starting to rub off on people in their interior design choices. Similar to what we have been seeing with biophilic design, science has shown us that just by looking at something green it can alleviate stress, decrease your heart rate, aid productivity and boost your mood. With people perhaps missing the connection that humans intrinsically have with nature, thanks to this pandemic, people are finding as many ways as possible to find that connection at home, this is coming through decorating with the colour green. In keeping with the earth tones that have been at the forefront of design for so long, expect to see muted greens and olives everywhere in 2021. 
Ever heard of the word Japandi before? Well not to worry as you won't be alone in learning about it for the first time today. This new trend that is starting to really gather pace, as you may have guessed, blurs Japanese minimalism with the pared back, functional Scandi style. With designers always looking to adapt on popular styles it was inevitable that we would eventually see a blend of the zen type minimalism of Japanese design and the functional pared back aesthetic of Scandi, this has culminated in searches for Japandi skyrocketing over the past few months. Expect to see more earthy hues, timeless simplicity mixed with a peaceful zen aesthetic that really boosts your mood.  
Speaking of earthy tones, we come onto our next trend to look out for in 2021. You may be thinking earthy tones have been trendy for a long time now, but as touched on earlier this year we are seeing many adaptations on what has come before, so in 2021 expect to see earth tones become a lot warmer. Where we have seen shades of grey dominate the interior sphere for many years we are starting to see warmer sandy and pinky shades come back to the fore. With the bleak year we have all been through people are becoming more and more drawn to these warmer shades perhaps to shine a bit of light on their lives, expect to see more washed linen's, oatmeals and fleshy tones. If you are a fan of the greys and slightly darker tones, not to fear as the Dulux colour of the year was Brave Ground, a modern take on taupe that is slightly lighter and warmer. This actually perfectly blends with the darker hues that have been so popular for so long. 
With the majority of the country currently working from home, it seems inevitable to have this next trend feature, yes you guessed it, this coming year, UK homes are going to see an influx of home offices. Because many people are working in small private corners of their home, with makeshift work setups, creating a fulfilling workspace has never been more important and vital to day-to-day life. The pandemic may be nearing its end with the roll out of the vaccine, however, working from home is here to stay and so are home offices. Companies are cutting overheads where possible and according to Forbes by 2025 70% of the workforce will work remotely at least five days a month. As a result of this, expect to see more dedicated areas of the home as chic work spaces, perhaps where houses used to have guest rooms, we will now see them turned into classy office spaces to garner more space in other parts of the home. Where homes are that little bit smaller, we are also seeing more people create office corners within bedrooms or living spaces by merely adding a chic desk. So expect to see people getting creative with home offices over the coming year! 
Pink is really having a moment this year and it is popping up more and more in people's homes, whether that be accenting darker colours in your living room, slates in your bathroom or marbles in your kitchen it is here to stay. Towards the end of 2020 pink kitchens and bathrooms were dominating Instagram and Pinterest feeds and since then have gone on to become one of the most promising trends for 2021. Perhaps it has something to do with the warm and cheerful nature that they exude, or maybe because it is so versatile; it can be paired with blacks and greys, slates or tiles and you have that quirky edge to any style room. 
Honourable mentions this year must go to Bauhaus most certainly making a return to the interior sphere, dark kitchens taking the place of white and lights and crittal style branching out from merely doors and windows to being utilised throughout the house on all kinds of furnishings.