BLOG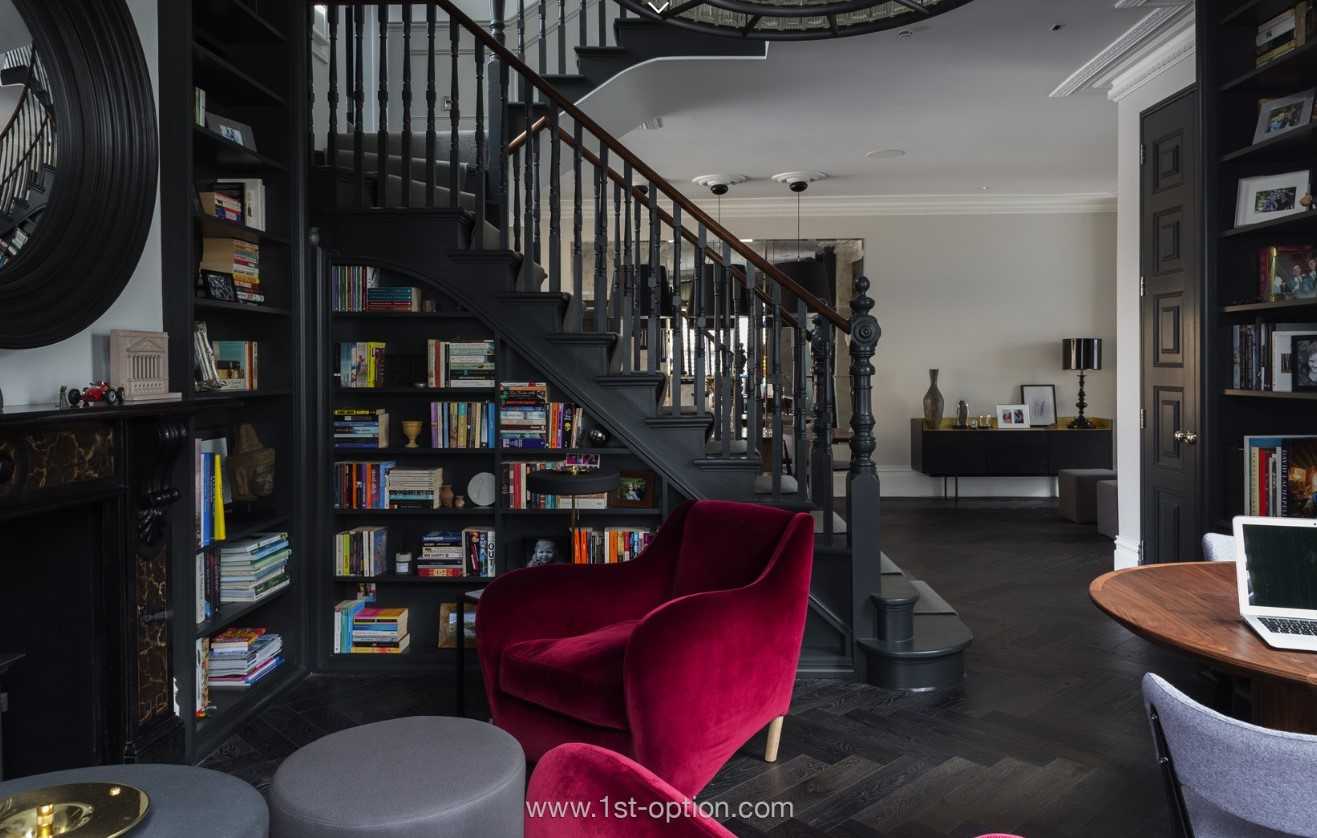 While these strange times may seem long and arduous, perhaps even mundane, nearing monotonous and boring, it could be easy to fall into a slump with a lack of purpose and drive. However, while exercise is probably the best way to keep yourself motivated and energised, there is going to be a lot of time spent searching for something to do. So here at 1st Option we've put together our list of our favourite films and books that might help you while those hours away. It's vital to keep yourself busy but also mentally stimulated, so you're not going to get any trash from us here, rather a spectrum of material ranging from classic films to rock'n'roll autobiographies. You could end up leaving lockdown with one of the most eclectic tastes of all your friends when we're done with you.
So without further ado, we have our account exec Kate. If you're looking to become a film buff over this period then she's your girl as her personal library is astonishing. To get you started however, she has a cracking read here. "If you're looking for a fun and interesting book to read while you're at home I would definitely recommend Keith Richard's memoir 'Life'. It's an amazing look into rock n' roll history, it's brutally honest and very funny." 
If a film is more to your fancy Kate has an endless list of movies she could recommend "but the one I would say is best to watch right now is All About Eve. Bette Davis is an icon with some of the most quotable lines in movie history. There is drama, humour and a good old fashion plot twist."
I know what I'll be watching next, however if you're after a couple of modern classics then Nina-Jade, as always, has you covered.
"I've got the perfect movie if you're looking for something to pass the time during this period. What better than James Cameron's absolute classic 'Titanic'! It's been my favourite film for about 21 years and I could definitely recite the whole script from start to finish. And hey, we've got plenty of time to kill during this lockdown period so a 3 hour film sounds good to me!
When it comes to Nina's choice of novel, she's chosen a real cracker, one that i've read loads of times. "Noughts and Crosses is a classic novel by the very talented Malorie Blackman, with quite a few sequels to keep you busy! Funnily enough, BBC iPlayer are currently showing the TV Series adaptation too! So once you finish the novel(s) you can binge watch the series! Thank me later!"
Now we can't just have fiction rolling through our minds for two months, how can we better ourselves without some educational material, right? Well our General Manager Louise has something for everyone here. A hard hitting read about working on the front line in A&E, and a brilliant movie that will be sure to get you up off the sofa, dancing around the house. The perfect way for a little boost. 
"My favourite film is a classic – Dirty Dancing! I am obsessed with the 80's soundtrack and love having a good old dance in front of the TV, at the moment for a bit of a pick me up."
"One of my more recent reads is "This is going to hurt" by Adam Kay, it's a compilation of junior doctor's diary entries. It is a super easy read and perfect if you love shows like Ambulance and 24 Hours in A&E but want a break from the screens."
Now we all know that it's in times like these, we all need a little escapism. And I'm hoping both of Rosie's recommendations can help you do just that!
"One of my favourite books "Daisy Jones & the Six" by Taylor Jenkins Reid will transport you to 1970's Los Angeles (who wouldn't want to be there), following the rise and fall of a rock band and their lead singer Daisy Jones. Written in a script like format making it a super easy read, and one to whisk you away to that Rock 'n' Roll lifestyle we have all dreamed of having!"
"If 70's L.A isn't your thing however, then how about northern Italy in 1983…"Call Me By Your Name" directed by Luca Guadagnino is visually stunning, set in an INCREDIBLE house, has a really cool soundtrack and a really lovely storyline. Enjoy!!"
Escapism with some rather magical scenery sounds like the perfect combo to me!
Finally, if you're looking for a good old fashioned watch or read about personal development and growth, with the added bonus of some truly spectacular scenery, then our Senior Account Manager Sophia has come up with the goods!
"A strong favourite in the book department at the moment for me is Dolly Alderton's, 'Everything I Know About Love', a hilarious, relatable account of the trials and tribulations of growing up in the Millennium. It had me crying and laughing at the same time!" I personally think we could all relate to that a little. 
"In film, I recently fell in love with 'Eat, Pray, Love' following Julia Roberts on her journey of self exploration through two of the most scenic countries on earth, Italy and Bali. I'll be watching many more films on travel to inspire my next adventure."
Well there you have it, lockdown completed! And with one of the widest ranging, diverse lists that you're likely to find. Don't hesitate to get in touch if any of this resonates with you or if you would like some more information or suggestions. It may seem like a never ending struggle right now, but stay positive, keep busy, we've given you weeks of material here, and it will be over before you know it. Take care and stay safe!