BLOG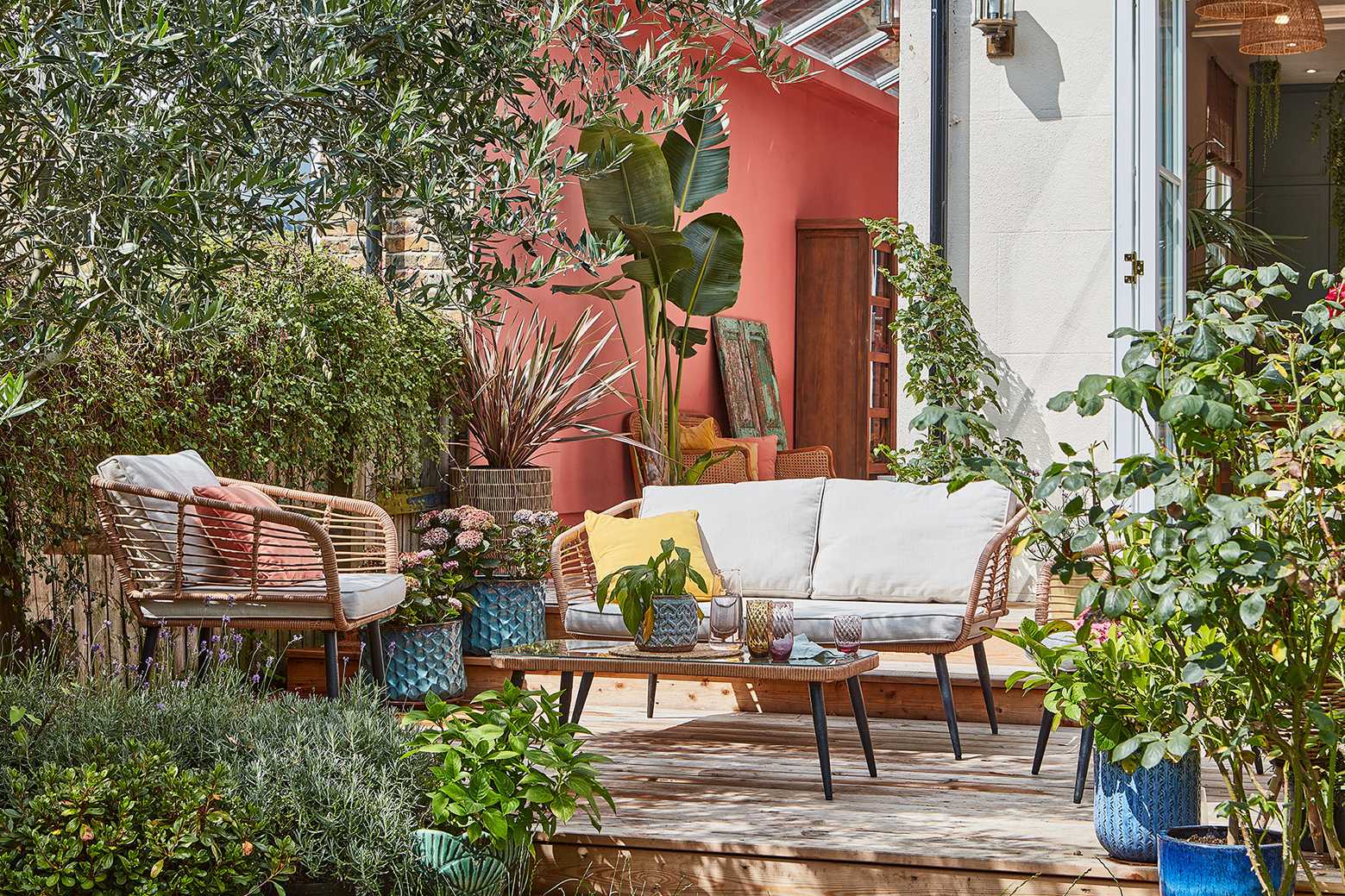 Mediterranean Interior Design
Summer is fast approaching – even if it's still a little chilly here in London. But while scorching summer days are feeling ever elusive, it's super easy to bring a sense of Southern European coastal elegance into your home. Laid-back and timeless, Mediterranean-inspired interior design can create a touch of elegance and charm in any home. It's been a popular interior design style for decades, and for good reason.  
By embracing a few key elements, such as classic neutral colour schemes and natural materials, you can easily bring a light and airy ambience straight from the coast of the Mediterranean Sea into your home. The goal is to create a warm and inviting atmosphere with your interior design that embodies the relaxed and easy-going Mediterranean way of life. 
So, how can you bring a Mediterranean influence into your interior design? 
1. A neutral colour palette.
The Mediterranean design style typically features a neutral colour scheme, with light and earthy tones that reflect the landscapes of the region. White walls and sandy neutrals are great for emulating those coastal villa vibes. Not only this, but a neutral wall also creates a base that's great for adding accent colours – like the sunny yellows, sea-hued blue-greens and terracotta reds seen in our lovely shoot location, Roma. 
2. Natural materials.
­Wood and wicker, cotton and cement, stone and ceramics – all great examples of natural materials you can use. This adds some texture, personality, and visual interest to the space. Mediterranean design might be a little minimal, but it's not stark – instead, it's cosy and relaxed. Natural materials bring the outside into your home, creating an inviting and warm environment. 
3. Lots of light.
Mediterranean interiors prioritise a connection between the inside and outside and therefore make use of open-plan living areas with large windows or doors to let the light shine on in. This creates a bright and airy living space – and on a nice summer day, you might just be able to mistake your home for a Mediterranean paradise. 
In need of some inspiration?
Casa, one of our gorgeous East London shoot locations, has a rustic and tranquil Mediterranean-styled open-plan kitchen and living area. With a warm neutral colour scheme, arched entryway and sculptural staircase, it almost feels as if you've stepped out of London and straight into a coastal villa. Despite the minimalist styling, interesting textures add a sense of cosiness to the space. Rattan, wicker, and fluted wooden elements are used all throughout the space, as well as pops of warm-toned colours. Plants dotted around the room also add a freshness, once again emphasising the connection to nature and natural materials within this design style. Sliding doors lead you to a seating area perfect for outdoor dining. With multiple areas to gather and sit inside and out, Casa truly captures the essence of Mediterranean interior design. 
Another wonderful Mediterranean-inspired shoot location is the new and exclusive Terrazzo, named for the location's use of terrazzo throughout the property. The composite material originated in Italy, and only adds to the beautiful Mediterranean feel of the property. With floor-to-ceiling windows, an array of greenery, and multiple outdoor seating areas, it's clear there's an emphasis on the indoor-outdoor living embraced by those living along the Mediterranean coast. The combination of neutral and earth-toned hues throughout the property creates a warm and welcoming environment, with a good balance between neutrals and accent colours. One particularly striking spot is the terracotta red arched doorway, contrasting brilliantly against the white walls and terrazzo flooring.