BLOG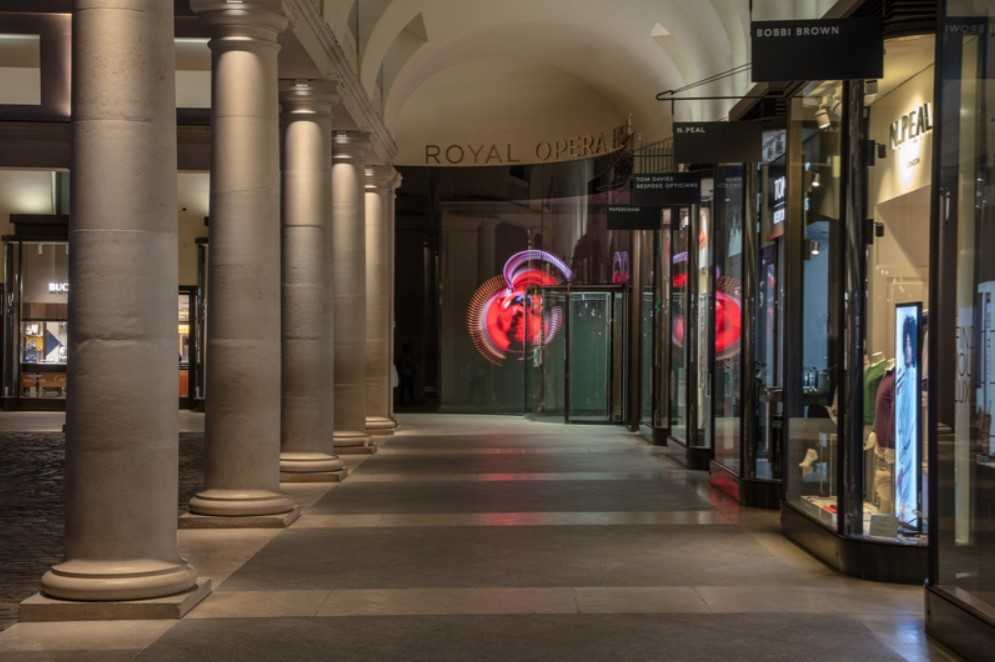 Open House 2020 Our Top 5 (that you can actually visit)
Over the years, The Open House London Weekend has become the highlight of the architecture and design calendar. For the past 30 years London has opened its doors to nearly 800 buildings, inviting around 250,000 people every year, giving them the opportunity to snoop around some of the cities most spectacular architectural landmarks. While this year, the event has had to run a little differently, with social distancing precautions taking precedent, many of the landmarks and tours you would see in person have had to be moved to online, there is in fact a wide range of astounding architectural and cultural landmarks that you can still visit in person. 
Sit back and read on as we go through our top picks ranging from buildings of historical significance to modern architectural influence. If you are looking to reconnect with the city that has a special place in all of our hearts, then grab your face mask, be prepared for queues and get out there. 
Van Gogh's House – Stockwell
Rather than become a time capsule of the time Van Gogh spent in South London, the owner of the property, Liva Wang, in 2018, decided to renovate the house at 87 Hackford Road so they could share the history of this culturally significant property with the rest of the world. Despite the ceiling nearly collapsing due to water damage, many specialist structural engineers managed to repair and reinstate existing structures and features such as windows floorboards and cornicings leaving a finished restoration project almost exactly as it was when Van Gogh lived there in 1873. "I now have a room, as I've long been wishing, without sloping beams and without blue wallpaper with a green border" Van Gogh. 
The Royal Opera House 
The Royal Opera House is one of THE cultural hubs in London if not the country. When you think of Covent Garden, the opera house is synonymous with it. The house is open for members of public, most normal years as its currently closed due to Covid-19, for regular ballet and opera performances from some of the most critically acclaimed schools in the world, however, have you ever wondered what it's like to step out and walk the stage where the dance and music companies do on a regular basis. Well for the first year ever the Opera house is offering a unique thirty minute experience aptly named Take a Bow where visitors are given exclusive access to the house's world class stages and what's more they are even allowing guests to step onto the iconic Main stage that is so well known for its velvet curtains. If this wasn't enough they are also showing a brief film highlighting some of the highlights from the ROH's ballet and opera productions. More info can be found here.
15 and a Half Consort Road 
As seen on Grand Designs, the architectural wonder piece that is 15 and a half Consort Road is being opened up to the general public this year. The innovative house typifies architectural progress with tons of sustainable features and clever design elements offering features like an opening roof, retracting loo and sliding bed-bath. The house that was shortlisted for the 2006 RIBA awards was built on an extremely tight budget and shows how to build properties on otherwise 'unusable areas such as the brownfield site that it was built on. If you are thinking about a renovation, grand design, or restoration project, then definitely go and check out one of the nation's favourite houses this weekend! If you would like to check out the renovation then click here for more info
Trellick Tower 
The Tower that was once derided as an eyesaw is now one of London's most iconic and desirable addresses. The grade II listed building with its free standing service tower and unique boiler house was built by Erno goldfinger in 1972 and has since gone down in history as one of London's most recognisable buildings. Trellick tower was the ultimate expression of Goldfinger's philosophy of high rise planning and it embodies the best ideas of the time of high rise housing. If you want to see a striking example of unique architecture with 217 flats, 6 shops and an office, Trellick Tower should definitely be on your list of buildings to visit this weekend. Check out more info here. 
Ex Council house transformation 
Our final pick for Open House 2020 is something a little different, but if you are keen on modern renovations, then this is a must see. Designed with a modern sustainable twist on the Scandi aesthetic that has become so popular over the years, this middle terrace ex council house in Bermondsey was shortlisted for 'Home Transformation of the Year' 2020 at the british home awards and through the use of modern architecture the home tells a fabulous story through the use of tons of natural light, sustainable materials and neutral colour tones. If you are looking for inspiration for your home this year then definitely go check out this property. More information can be found here.