BLOG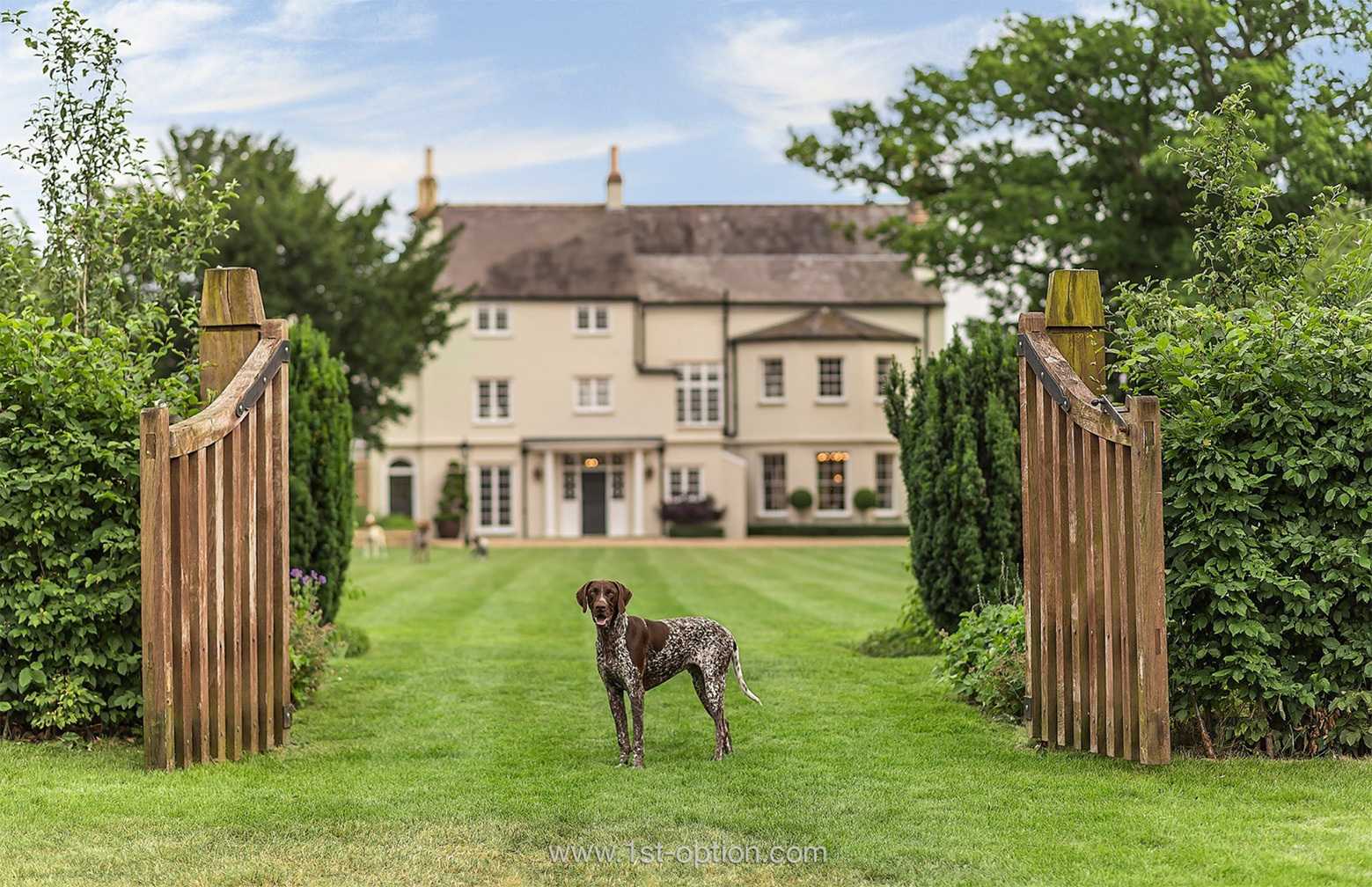 Summer Essentials – Five of the best shoot locations this Summer
With the easing of restrictions coinciding with the return of hotter days, what better time to get back out and shoot in some of our more summery locations. As always, here at 1st Option, we pride ourselves on representing the most expertly curated properties across the UK. With shoot locations ranging from large manor houses, equipped with vast gardens, to glass cubes, situated in the heart of London. Whatever the brief is, we are sure to have it covered over the next few months, with a selection of summer essentials! 
To find a more complete shoot location than Berkhamsted would be a struggle! This glorious, eight bedroom, Grade II listed Georgian country house ticks all the boxes. Thanks to its sprawling grounds, this is a perfect summer location. The house itself retains many original and period features, including sash windows, a sweeping staircase and a selection of ornate fireplaces. It is this property's extensive 16 acre grounds however, that prevail today! With assets comprising of a large tiled swimming pool, a lake and a unique koi carp fish pond, Berkhamsted's mix of formal and parkland settings provide for all shooting requirements.
From our largest garden to our smallest, we give you the Ying to Berkhamsted's Yang: The Cube! Quite literally featuring a glass box, positioned centrally within the outdoor space, The Cube is a truly striking garden. The tranquil space is adorned with an array of tropical flora, turning a quiet corner of Clapham into a Mediterranean masterpiece.  
Picturing the ideal summer shoot location, a luxury home resembling something from the Hollywood Hills may come to mind. Teignmouth, with its double-height rear glass extension gives this very feel, whilst being nestled, conveniently, in North West London. A tiled swimming pool sits within the spectacular landscaped garden of this remodelled and converted, double fronted Victorian house. 
Getting a perfect summer shot at Harlow Garden is a walk in the park, not least because it is reminiscent of one in itself! This Unique, Essex based shoot location, does feature a rather large house, however it is the magnificent, vast garden that captures attention, and for good reason too! The garden independently is Grade II listed, and was designed by Sir Frederick Gibberd, (an English architect and landscape designer, particularly well known for his work in Harlow, Essex) with the sole intention of creating a quirky masterpiece, that would reveal a new vista or work of art at every turn and corner. The mixture of landscaped and wild areas ooze personality and charm, while the stream running through ensures there is no shortage of alluring shooting opportunities. 
Last but by no means least, we give you Lake House: a superb, lakefront cabin style house, with utterly ridiculous panoramic views and shooting opportunities. We could easily wax lyrically about the opulent and stylish interiors, however sticking with our theme, it is the outer parts of the property that we are focusing on today. At the rear, there is a huge decking area that covers the entirety of the space giving you 360 degree views of the surrounding lake and woodland areas. Picture yourself on the decking, the sun setting, awe-inspiring views, and you're in a little spot of secluded paradise!