BLOG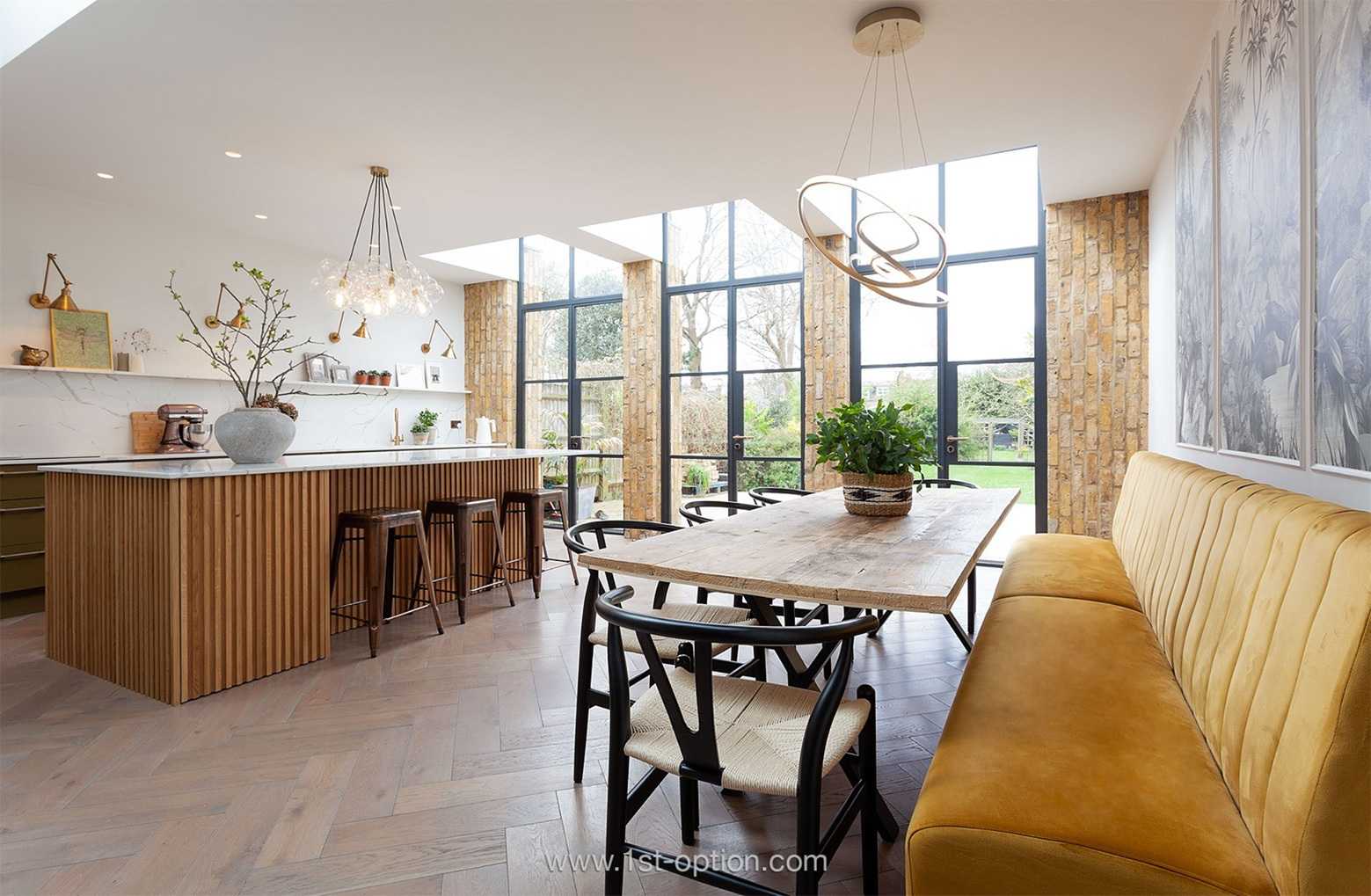 Top 5 for May
It's that time of the month again! April was incredibly busy, aside from all of the shoots that took place, we've been shooting videos and interviews, which you should all check out here! However, we know how much you all love our monthly round ups, so here are our highlights for May. It was another fantastic month for taking on new locations, we brought on a wealth of incredible properties, making our lives that little bit harder when it came down to picking our top five. Nevertheless, we decided to opt for five family homes that differ greatly from one to the next. Make sure you read on to check out the locations, ranging from grand designs style homes, to vast renovated period properties; as always, we have all bases covered for you here.  
First up this month, we take you just north of London to a gorgeous Hertfordshire-based family home that has recently undergone a glorious full renovation. This vast property has been finished to an incredibly high standard, making for the perfect shoot location. Downstairs showcases a largely open-plan aesthetic, where you are greeted by a double-height void and parquet flooring in the outstanding entrance hall. The open-plan kitchen/ living room is where the majority of the shooting opportunities come from, and it's here you'll find a blend of carpeted and tiled flooring, as well as an abundance of crittal, wood panelling, an eye-catching central island and a beautiful juxtaposition of neutral tones with dark hues. With more parquet and crittal, as well as a striking deep sage palette – something bang on trend right now – the main living room offers another imaginative shooting space. Extremely high ceilings, large rooms and a wealth of designer furniture give Caldera the ability to be perfect for photoshoots and filming wherever you are in the home.
Moving on to our second location this month, Coco is a real treasure trove of special features. Located in the picturesque county of Staffordshire, Coco is immaculately styled, with thought going into every element, touch, nook and cranny. Overall, the aesthetic oozes with industrial-chic charm – from the polished concrete flooring and exposed brickwork, to the crittal windows and eye-catching spiral steel staircase. You are never short of creative shooting opportunities here, with a range of different backdrops, themes and styles across the entirety of the property; including a home cinema, powder room, huge rear garden and wallpapered areas, that add tons of visual weight to the space. Each area is thoughtfully decorated and subtle colour accents make it an even more interesting property. With its versatility, Coco represents a perfect photoshoot location, however, due to the size and open-plan aesthetic, it's also ideal for filming. 
Coming back down the M1, our third property is Flute, a gorgeous Edwardian semi, built from London Stock brick. It's all about the details in this special home! The original house features a classic Edwardian aesthetic of extremely high ceilings, ornate cornicing, ceiling roses, bay windows and wooden floors, alongside an unusual central staircase and a statement glass chandelier. However, the real gem in its crown comes from the recent rear extension that houses the snug, cloakroom, internal courtyard and contemporary kitchen/dining space. This exquisite area is oozing with luxurious charm, through the parquet flooring, crittal double doors, exposed brick vertical bond and feature fireplace. There is also a beautiful kitchen island, striking lighting and compelling artwork adding to the visual weight of the room. If you are planning a food shoot, Flute offers the perfect kitchen for this!
Longbury is an outstanding grand designs-style new build, situated in the barrelling hills of West Sussex. The exterior is clad with black timber, atop a reclaimed brick foundation, with wrap around gallery windows. Thanks to its unique look, Longbury grabs your attention from the moment you walk in. Consisting of eye-catching concrete flooring, a black timber island, exposed brick walls and a white palette, the interior is largely open-plan with industrial touches. There is also a snug tv area and a detached cabin on the ground floor, plus four bedrooms on the first floor, offering immense views of the English countryside.
Heading back to London, we bring you our last feature property this month. Honeycomb is a superb contemporary Victorian home, located in the heart of East London. This spectacular property offers tons of unique features including a one-of-a-kind blend of timber and concrete construction with a double height void. Downstairs boasts a particularly large open-plan space that runs the length of the property. Within this area you are treated to the living area that is finished in a crisp white aesthetic and features a concrete feature wall, equipped with a large, built-in wooden tv unit and engineered oak floorboards. Wood is a consistent element of the property and this is seen through the wooden beams in the living room and in the main bedroom, however, the main focal point is the timber and concrete blend found in the kitchen. A dark kitchen island complements the unique feel found in this room; and upstairs there are four shootable bedrooms, one master, two children's bedrooms and a guest.