BLOG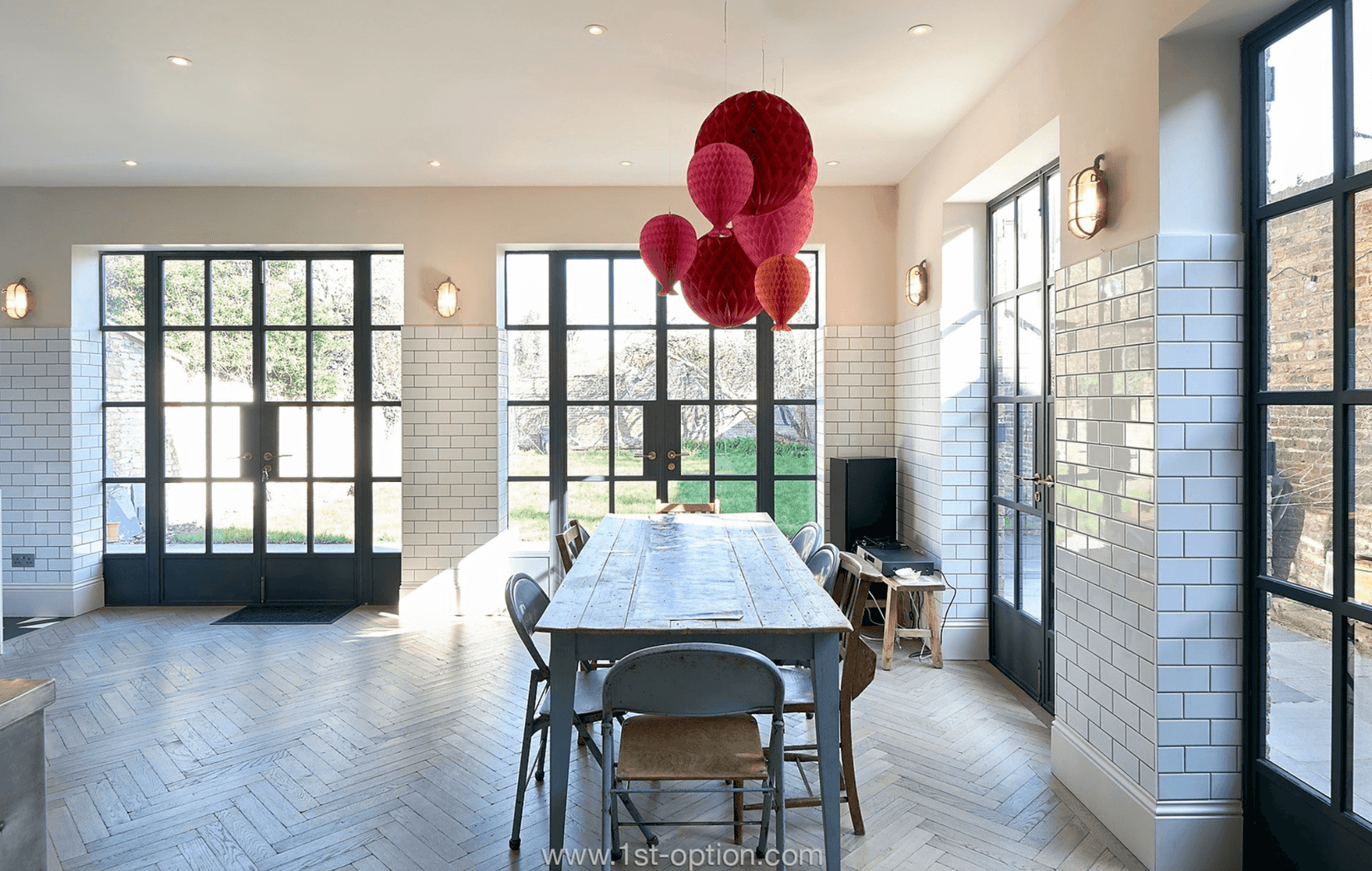 By now we're sure you're aware that we like to make your lives easier at the start of every month; by offering up our top five new locations to register from the previous month. This month we've taken on a whole host of new properties, resulting in one of the toughest top five's we've ever had. Nevertheless, it had to be done! This month expect to see properties ranging from farmhouses in Wales, to penthouses in London and converted barns in Kent, to Victorian Villas in South West London. If you have been keeping up with our top five series this year, you'll certainly want to stay with us today, as we get into the top five for September. 
First up this month is a glorious double-fronted Victorian Villa that has recently undergone a complete renovation. This imposing property is a standout from the moment you enter, however, the house unquestionably comes to life in the open-plan kitchen/ dining area. Here you will find a blend of parquet flooring and Amtico black and white tiles, as well as a range of eye-catching lighting. With many renovations on Victorian properties, it is all too easy to 'overdo' it and leave yourself with a soulless house that resembles everything else on the market. However, Sheereen Villas has been beautifully restored to reflect its period features, while complementing the modern architecture that has been implemented. Other standout features include the spectacular Minton tiles, found in the hallway, sash windows and the 2m high Victorian walled garden. Thanks to the space afforded by the vast kitchen/ dining room and walled garden, we would advise stills and filming at Sheereen Villas; the layout of the kitchen also makes it perfect for any food-style shoots. 
From a Victorian Villa in South West London to a remote Welsh farmhouse, you can't say we don't give you a broad spectrum of properties to peruse. Check out Faraway Farm, a truly remarkable farmhouse located just north of the Brecon Beacons. This extraordinary shoot location offers some of the most spectacular views of the surrounding hills, however, we are here for interiors after all. Inside you will find a dark and moody colour palette with wood-panelled interiors, slate flooring and unique, bespoke kitchen units – leaving you with one of the most arresting and memorable shoot locations you'll see. Due to having land as far as the eye can see, filming in the hills would create something truly special, however, if you want to use the farmhouse or barn, we would recommend sticking with stills. 
Moving on, we take a short journey south east to the ancient city of Bath. Have a look around the outstanding Alexandra, a gorgeous, detached Bath stone Victorian home, with a garden studio where the old coach house used to be. The interiors of the property match the magnitude of the exteriors with a blend of modern and period features. These include cornices and original fireplaces, as well as a striking, modern extension to the rear. The standout areas within Alexandra are abounding, however, and are found throughout the property – they include the bespoke kitchen created using reclaimed items, the standout copper freestanding bath, located in the master bedroom and the Jotul wood burner in the kitchen. If you are looking for a truly unique period property, Alexandra has to be the one for you! Stills are certainly the ideal type of shoot at Alexandra, but due to the size of the rooms, small scale filming is also acceptable. 
Our penultimate property this month takes us to Kent, to another farmhouse-style location – this time in the form of a converted barn. Have a look around Mulberry, a striking barn-style shoot location, oozing with country charm and personality. There are a few elements a modern country-style property has to offer and they are oak beams, exposed brick, and a blend of wooden and tiled flooring; this hasn't been lost on Mulberry. As well as the obvious must-haves, Mulberry also boasts double-height ceilings and a vast open-plan kitchen/ dining room, finished with a huge kitchen island and a glorious farmhouse table. Moving through the property, Mulberry doesn't stop there – other notable features include the master bedroom finished with a free-standing copper bath, a separate barn that's been turned into a bar and tons of land, filled with orchards and a greenhouse. Mulberry is the ultimate barn-style shoot location, so if you have a specific brief in mind, whether it be stills or filming, Mulberry may be the choice for you! 
The final location we have to bring you this month is something pretty unique. Check out Kew Penthouse, a 1980's converted Art Deco building located by Kew Bridge, in South West London. Perhaps slightly self-explanatory, Kew Penthouse is a penthouse on the 8th floor of a gorgeous Art Deco building. However, where the location really sets itself apart from the rest, is its wrap-around terrace – featuring panoramic views of The River Thames and the City. Interiors are clean and fresh and include a minimalist aesthetic, wooden flooring and floor to ceiling windows, offering those astonishing views in all directions. Due to its positioning on the 8th floor of a building, we would advise stills and only small-scale filming at Kew Penthouse.