BLOG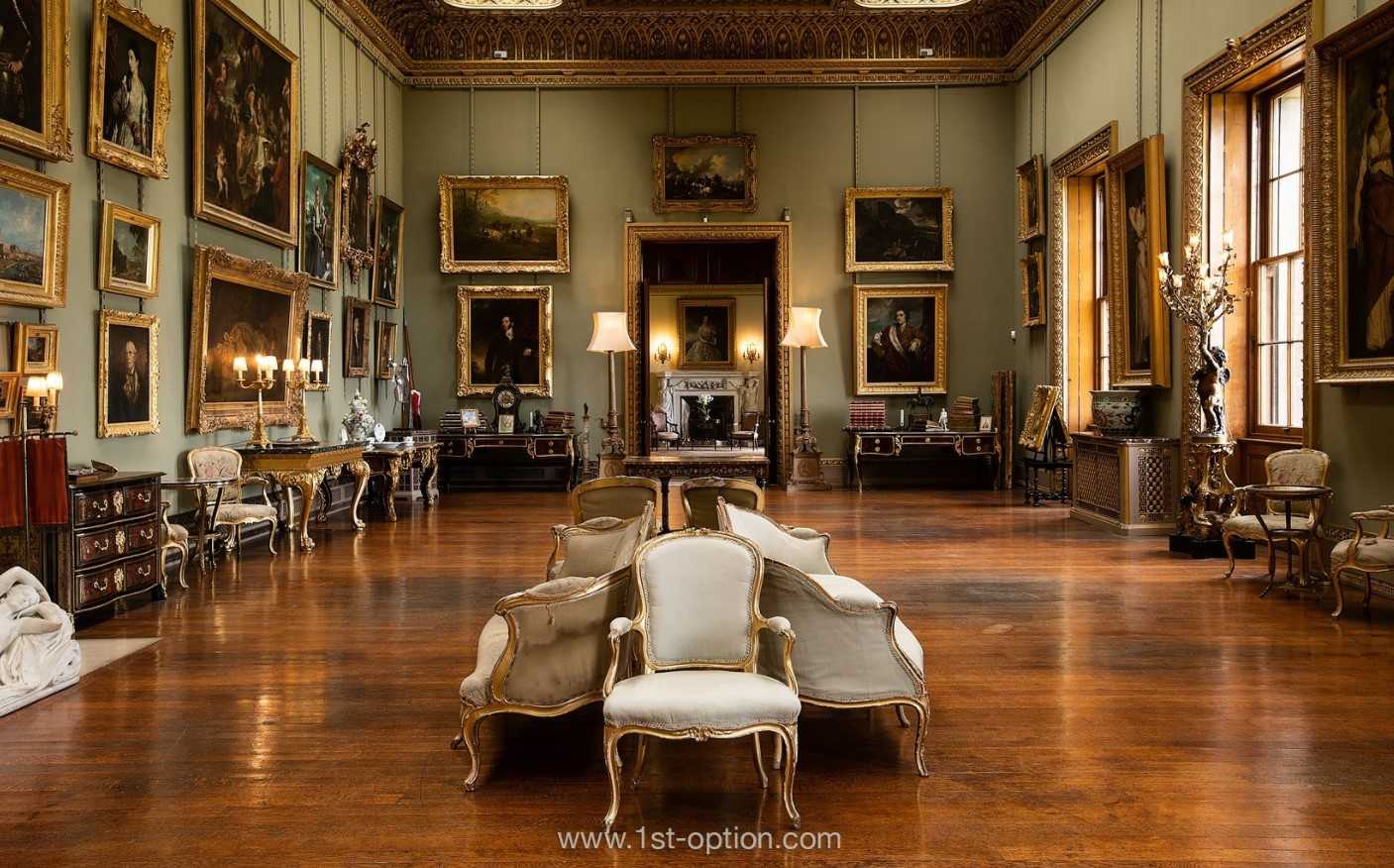 Following on from November, in the same vein as the rest of this eventful year we have been privileged enough to take on another wealth of remarkable shoot locations. This month we have registered locations ranging from large, studio spaces and striking family homes to grand manor houses and unique penthouse apartments. Carry on reading to see five of our favourites from December. 
Graffiti
Our first location this month is an eye-catching warehouse studio space located in South East London, Graffiti. The space itself features two distinct areas to shoot in, a studio space downstairs and a rooftop as well. Downstairs offers a ton of exposed brick and wood panelled flooring which gives the space a real faded industrial aesthetic that brims with distressed character. If this wasn't enough Graffiti is vast and includes steel frames throughout, making it a perfectly unique restriction friendly shooting location. If you head to the roof there is also another exceptional space featuring torn down walls, stripped back brick and graffiti culminating in one truly special shoot location. 
Heron 
Next up is Heron, a property that couldn't be further from the last, a Georgian manor house dating back to 1760, showcasing contemporary interiors with a sleek grandiose feel. To accentuate the look and feel there is tons of modern and quirky artwork as well as some interesting furnishings, which include a standout harp. This is set against rooms that offer vast amounts of space to shoot in and to top off the property, the location has a delightful flow that really engages everything together. What's more, Heron also includes an extensive half acre private garden with a large willow tree, outdoor lighting, walkway pergola and a patio with outside dining/lounge area to match. 
Solene 
Moving on, we give you Solene, again completely different from the last, a modern penthouse apartment with stunning views of London and the River Thames. While including a very large open plan kitchen, living and dining room that has been finished with a very opulent feel, Solene's most distinguishable feature is its array of abstract modern art that grabs your attention immediately and can be found throughout the property. 
Somerley 
Third on our list is a property that runs out of superlatives. Perched on the high west bank overlooking the River Avon, you'll find Somerley, a Georgian stately home with a 7,000 acre plot of land nestled between the New Forest and Dorset border. The property itself is enormous with imposing entrance pillars, magnificent, ornate furnishings found throughout and a 90ft picture gallery fitted with an extensive classic art collection. With two libraries, a drawing room, billiards room, kitchen and cellar to name a few, you'll never be short of striking, one of a kind shooting opportunities here. Moreover, the extensive grounds include large formal gardens, a Trident water fountain, an outdoor swimming pool, tennis court and one of the most gorgeous stables you're likely to find. With many more incredible features, Somerly truly is a once in a lifetime shoot location.  
Weald Manor  
Last but by no means least, we give you Weald Manor, a very fine Grade 2 listed Georgian Manor built in 1805. The interiors are finished in a formal manner with a mix of fresh and vintage aesthetics quite effortlessly combining to create a very interesting shoot location. Additionally, there is also a farmhouse built from traditional stone and tile that has been fitted with a modern and contemporary finish. If this wasn't enough, the shoot location is set upon 50 acres of grounds comprising 10 acres of formal gardens with planting and croquet lawn, tennis court, swimming pool and an ornamental lake and bridge. 
After an incredibly long, tough and eventful year we hope that everyone's 2021 can be that little bit better with cause for optimism and hope on the horizon. While we continue to muddle our way through as a nation, here at 1st Option we wanted to let everyone know that if you need anything at all we are still here and we here to help in any way we can. As always, despite these tough times, if you would like to register a new location with us then click here and hopefully we can do what we can to brighten up your 2021.