BLOG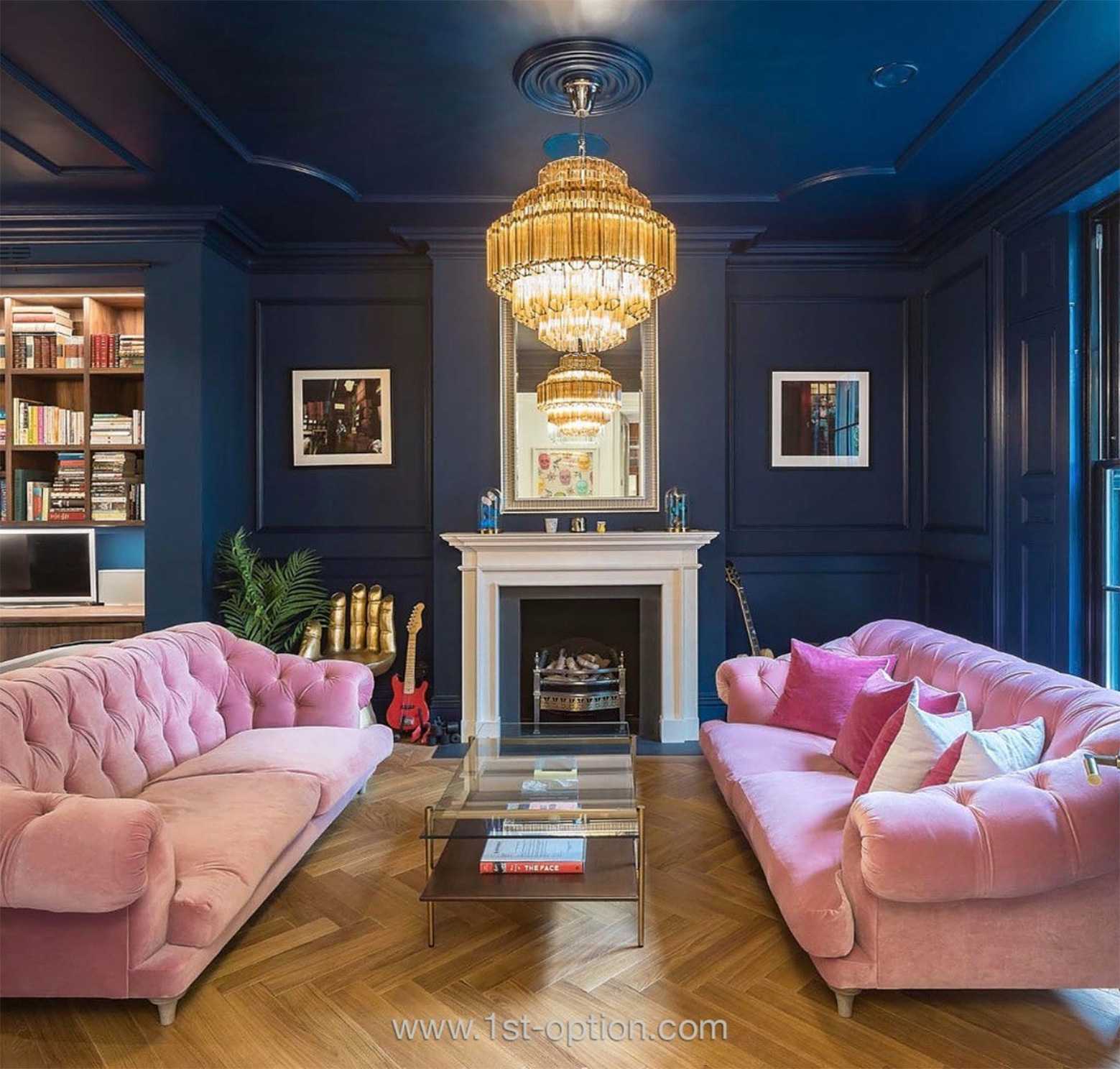 Top five for May
At the start of the month, as always, we like to give you the opportunity to glean your eyes over some of our latest and greatest properties turned shoot locations last month. 2021 has started with a bang and the amount of quality locations we have received has mirrored this. Throughout May, the influx of breathtaking residential properties has been received like never before. With properties ranging from sublime Victorian villas, to substantial new builds with acres of land, there is a shoot location to fit any brief. 
East Villa 
First up this month is a truly spectacular property, East Villa. This triple fronted Victorian villa, located in East London, is so fabulous that we are running out of adjectives here at 1st Option. East Villa has been restored to the highest of standards, however, it still possesses its original features, allowing for a modern, yet warm and welcoming interior. Our favourite features include the gorgeous parquet flooring that can be found throughout, the indoor swimming pool and the bar area with pool table to match. A special mention, however, definitely goes to the standout spiral staircase, that could leave you with endless shooting opportunities. Thanks to its size, East Villa would be equipped for small-scale filming and is ideal for editorial photoshoots, with ample areas to shoot within. 
Isabella 
From a Victorian villa, to a Victorian two bed, you may notice that we've had an abundance of Victorian properties register with us in May. However, while these two properties may be from the same era, they have many differences, most notably their size. Isabella is full of character, with every room showing a different side of its personality. Within the large open-plan kitchen, contemporary design has been blended with a whole host of original Victorian features – such as sash windows, original fireplaces and wooden floorboards. This is juxtaposed by the flow within the rest of the house, where colour is a prevailing feature. Blue hallways, forest green living rooms and pink tiled bathrooms bring this property to life and give you tons of places to shoot. Due to the nature of two bed houses and its wealth of colour and character, Isabella would be perfect for editorial shoots.
Dragonfly 
Moving from our smallest property on this list to our largest, we give you Dragonfly – an extensive shoot location, seeping with style and sophistication. As the only house here to feature comprehensive grounds (including a woodland area, playground and tennis court) it is easy to see why Dragonfly is already so popular. Within the property you are met by a mid-century modern, minimalist interior, typified by its stylish, open-plan kitchen. Here you will find stripped back seating, a decidedly clean aesthetic and large floor to ceiling glass doors. Special mentions within Dragonfly go to the indoor swimming pool with tapestry decor and the spacious games room. This location would be perfect for photoshoots; due to its size, inside and out, we would definitely recommend the possibility of filming. 
Porcelain 
Looking for something slightly more crisp and elegantly trimmed? Then Porcelain is most certainly the property for you. This dainty, shabby chic shoot location, located in South West London, is a returning favourite for 1st Option and it is easy to see why. This five bedroom townhouse has a clear flow and layout that is effortlessly achieved, from the manicured garden, all the way through the interior of the property. Notable features include the gorgeous bespoke kitchen, with a fresh white colour palette, marble kitchen island and the considerable amount of wood – giving off distinct New England vibes. An abundance of windows and skylights bring out the freshness of Porcelain, producing a light and airy shoot location that is ideal for any type of photography.
Dacres
What's a top five without a quirky, unusual option? Dacres perfectly mixes contemporary design with quirky and artistic cues – achieved through an impeccable, modern restoration and a wealth of colour and texture. One of the standout features you cannot overlook within this property, is its extraordinary back garden that features an array of quirky trees (including a magical branch arch) and a quaint little pond. This is complimented by a quirky artist's studio found at the back of the garden, which offers incredibly unique imagery. Upon entering the interior of the house, you are met by a gateway to a different world. This Victorian villa has been restored to an extremely high standard, with tons of premium features. These features include Belgian Blue limestone flooring, colour and texture throughout and a gorgeous kitchen island finished with concrete countertop. If you are looking for editorial shoots that blend quirky with contemporary, then Dacres is the place for you.