BLOG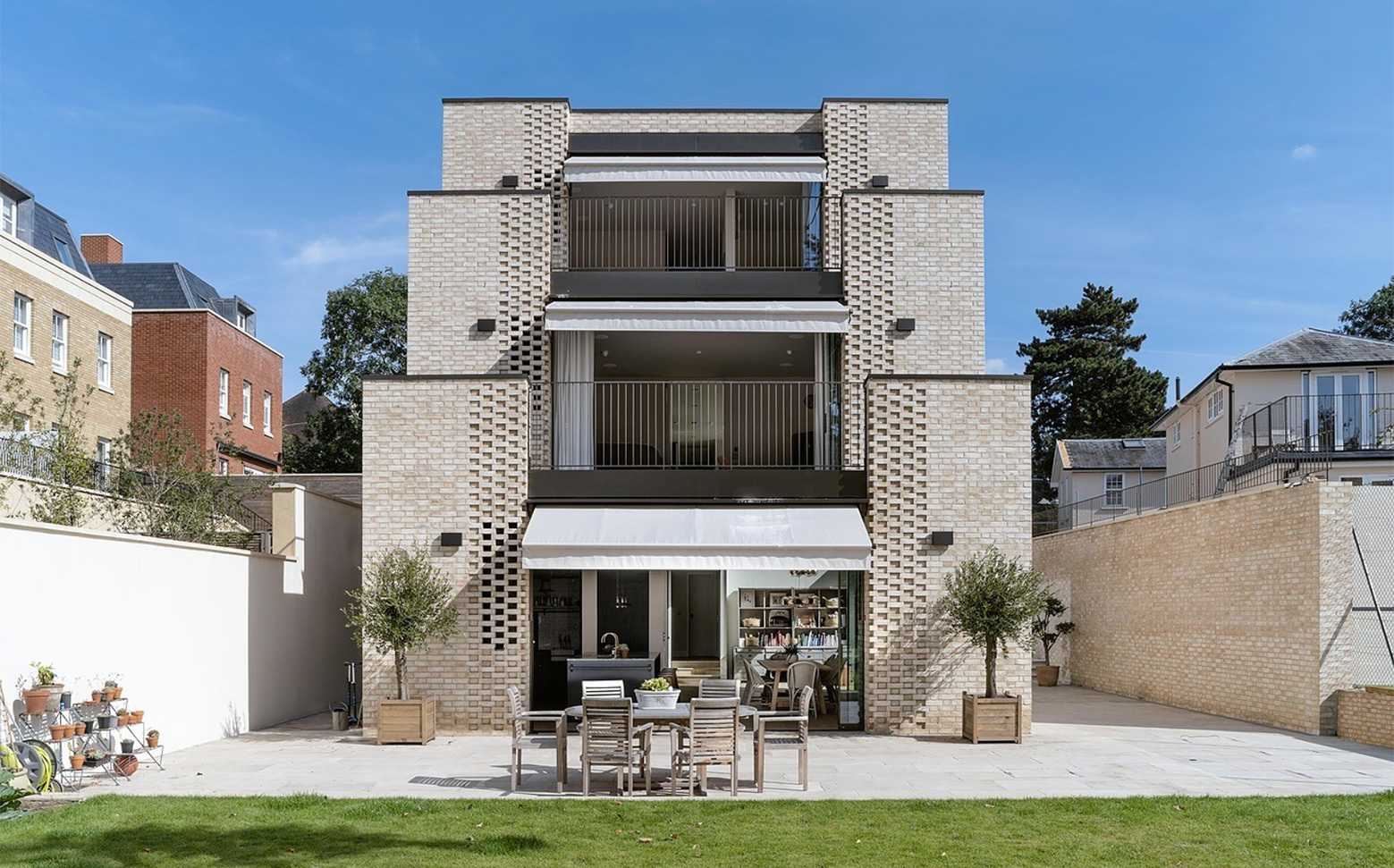 As 2021 rapidly draws to a close, we thought we'd provide one last chance to populate your mood boards with breathtaking interior inspiration. What a year it has been for taking on new properties! We have taken on more in 2021 than ever before and every month seemingly outdoes the last; with the quality of new locations continuing to rise. November has been no exception – taking on over twenty new locations last month, all offering something interesting and different. So, without further ado, let's get into our top five for November; you'll be hard pressed to find a more varied and eclectic mix of properties. From architect-designed new builds in London, renovated barns and tropical family homes oozing with colour and opulence personified in Oxfordshire, there is something for everyone this month.
Celeste 
First up this month, we give you one of the most unique designs you're likely to see this year. Currently exclusive to 1st Option, Celeste strikes you with mesmerising, memorable touches from first glance. Situated atop Wimbledon Hill, far reaching views are immediate and opportunely accessible from most areas within the house. The property itself has a unique, three-tiered design, which perfectly complements a striking contemporary aesthetic, inside and out. Thanks to its one-of-a-kind layout, the location is teeming with natural light that floods in through the enormous floor-to-ceiling windows – perfectly accentuating the crisp modern aesthetic found throughout. It is this three-tiered design, connected by unique voids, with double and triple height ceilings, as well as the central staircase, that make Celeste one of the most alluring shoot locations on our books. Enough with the architectural elements though, we must talk about some of the outstanding interior features. On the lower ground floor there is a wonderfully spacious kitchen/ diner with an inviting snug. This is separated by huge crittal doors, which overlook the gorgeous manicured back garden. Furthermore, the engineered oak wooden floorboards found throughout showcase a premium feel all over. Thanks to its totally unique design (with areas that not only overlook from one floor to another, but have the capacity to look up through three floors), we would recommend small and large scale filming, as well as stills at Celeste.
Palm Residence 
Moving from contemporary and grand, to period and colourful, we give you our second location this month: Palm Residence. This eye-catching property is a Victorian semi, hailing from East London, that utilises the whole colour spectrum in a magical way. This utterly vibrant family home features a tropical palette throughout, offering a vintage feel from room to room, inspired by colonial villas. Finding striking imagery won't be a difficulty at Palm Residence, with every room offering a different eclectic mix. Each room is full of texture and colour, however they all showcase different looks and feels – from 70s Ibiza with bamboo wallpaper, to beach bars in Mykonos full of pastel hues. Likewise, there's a moody members lounge with a roaring fire and a tropical veranda with an array of flora, making for a truly incredible shoot location. If you somehow still weren't sold on Palm Residence, there is also a spacious 80ft garden with wooden decking, a fire pit and a huge palm tree. There are views to the front and free parking outside, allowing for small-scale film crews, as well as photographic still crews. 
Halo  
Set in the middle of a third of an acre plot of land on a secluded road in Streatham Hill, our third location house this month is full of treasures, once you venture within its perimeters. The property has recently been completely rebuilt and extended beyond its original site, which was previously in the 1930's arts and crafts style. However, what you see in front of you today is a contemporary take on the original building, with wonderful volume, asymmetry and exceptional craftsmanship. Nevertheless, this isn't where this unassuming house finishes flaunting its treasure trove of wonders; once inside you'll immediately encounter a 6.5m high climbing wall that takes you from the ground floor all the way to the top. Following this completely one-of-a-kind feature is a gorgeous, bespoke oak and brushed brass staircase, with lighting to match. On the ground floor you'll find a huge music/ playroom with a harp, guitar, a grand piano and a pool table to mix things up. If this wasn't enough, there is also a basement wine cellar with adjoining cinema room. To top it off, the first floor has a mezzanine level which is only accessible by a secret staircase or a climbing tree respectively. If classic design pieces are your thing, you can also find an original Eames armchair in the study, with views of the beautifully curated Japanese-inspired garden through gorgeous crittal doors. With its array of unique touches, going hand in hand with the size of the property, we would recommend filming as well as stills at Halo. 
Kilim Barn 
Next up is the striking Kilim Barn – a newly renovated, industrial-style agricultural brick building with outstanding, uninterrupted views of the picturesque surrounding countryside. Standout features here include eye-catching wooden beams, the huge vaulted ceiling with accompanying skylights that flood the space with natural light, the original exposed brickwork found throughout the majority of the property and a contemporary gallery that overlooks the kitchen and the main hall. The aesthetic is extremely industrial-chic, with mismatched irregular-sized stripped oak floorboards in the main hall and herringbone walnut wood in the drawing room. In the kitchen you can also find large stone-coloured porcelain tiles that compliment the exposed brick and wooden beams. With the size of the barn and the accompanying grounds, filming and stills are perfect options at Kilim Barn. 
Rooke 
From a traditional agricultural barn, to a new build that screams opulence, our final location this November is Rooke – a modern four bed family home, located by the River Thames in Oxfordshire. Similarly to Halo, on the outside, Rooke may appear a modest family home, however, once inside, you unearth a plethora of incredible features that wouldn't be out of place in a celebrity's mansion on the east-west axis of the Hollywood Hills. Set within an exquisite landscaped garden, with outstanding views of the surrounding hills, Rooke has an abundance of incredible elements to offer potential clients. Outside you'll find a hot tub, a swimming pool and an exotic tiki bar with a straw roof to match. And inside doesn't disappoint either. Upon entering, you'll feast your eyes on a cinema room, an indoor bar, a spiral wine cellar and a whole host of premium furnishings. With an abundance of natural light and tons of open-plan space, Rooke makes for a perfect film and stills shoot location.