BLOG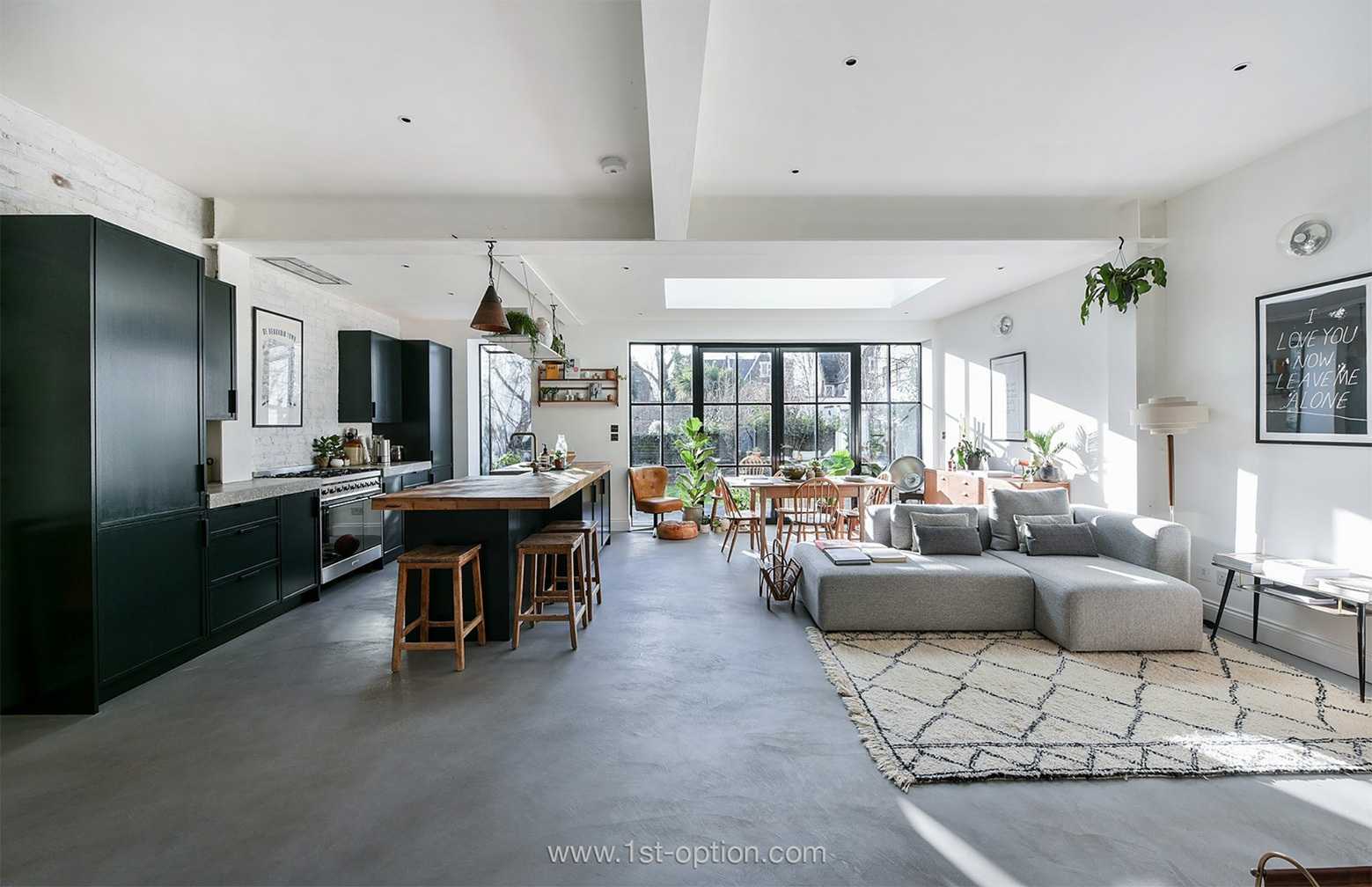 Top Tips – What makes a great shoot location
What is a shoot location?  
You may have come across the term 'shoot location' before; perhaps seeing it written, or used in conversation, without being sure what it really means. Well, we are here to explain what it is, and more importantly, what separates the good from the bad!
In the photographic and filming industries, when a photographer, or videographer shoots in a particular outdoor location, they are referring to location photography. However, when someone is required to shoot in a specific place of interest – somewhere you have to hire – this is known as a shoot location. Shoot locations are spaces owned by a third party, available to hire, with the specific intent of taking a crew there to shoot. 
Generally speaking, shoot locations are homes, or styled studio spaces, that feature internal space. They are set up explicitly to accommodate large crews, and photographic equipment. The key is that the location house fits a specific trend or design style, offering unique features throughout.
What makes an exceptional shoot location – 
Lighting 
One of the first things that set apart top locations from the rest, is an abundance of natural light. The wonder that natural light brings to a room, cannot be emphasised enough! The first thing a location agency or client looks for, is good lighting. This can completely change the feel of a space. If you have south-facing rooms, with large windows, you could have a quality shoot location on your hands. 
Colour
Taking from the previous point, if you pair a light space, with tons of natural light, you are certainly onto a winner. Whiter spaces are easier to light up! This gives the impression of a larger area, as the light bounces around the room. However, while light spaces are ideal, dark spaces can be equally as compelling. It gives the ability to create a real sense of character, and alluring charm. As long as the client brings sufficient lighting, dark spaces can bring a room to life
Space
Space is vital. Regardless of how beautiful your house is, clients can often struggle to obtain the shots they need, if the rooms are too small. Large areas give the client enough space to set up cameras and tripods. This allows for the subject to be shot without cramped conditions, whether that be models, props or products. This is a great advantage! Don't be disheartened, however, if your gorgeous property is small. Minimal spaces can work just as well. This allows the client to bring their own props or furniture, and style the room to their exact needs. 
Elements
To stand out from the crowd, raw materials are a great addition! Impressive furniture and props are a perfect start! Similarly, compelling paint colours or engaging wallpaper can really set you apart. Crittal is really in this year, and clients are always on the lookout for striking kitchen spaces. If you have intriguing bedrooms, perhaps featuring a trendy design style, like shabby chic, antique or modern, this will always give you an advantage. Furthermore, elements like large gardens, quirky bathrooms or having a conservatory, invariably make for a striking shoot location. 
Adaptability 
Adaptability is a key feature that will set a great shoot location apart from the rest. Having rooms with several areas, or corners, enables clients to achieve varying shots, with differing backgrounds. If you have an array of styles/ decor within your property, it facilitates clients with the ability to create broader content! 
Access 
Something that clients often look for in a shoot location is ease of access. Can they get their props/ furniture into the property where required. Are there decent public transport links, or is there good driving access. If so, can they park their cars nearby? This is a big plus if they can. 
Atmosphere
This final point is slightly abstract, but accommodating owners, that allow the client an easy, hassle-free day, can be a big bonus. In many ways, the owner is a part of the location, so creating a serene environment for the client can determine how attractive the location is – whether you will get booked again or not.