BLOG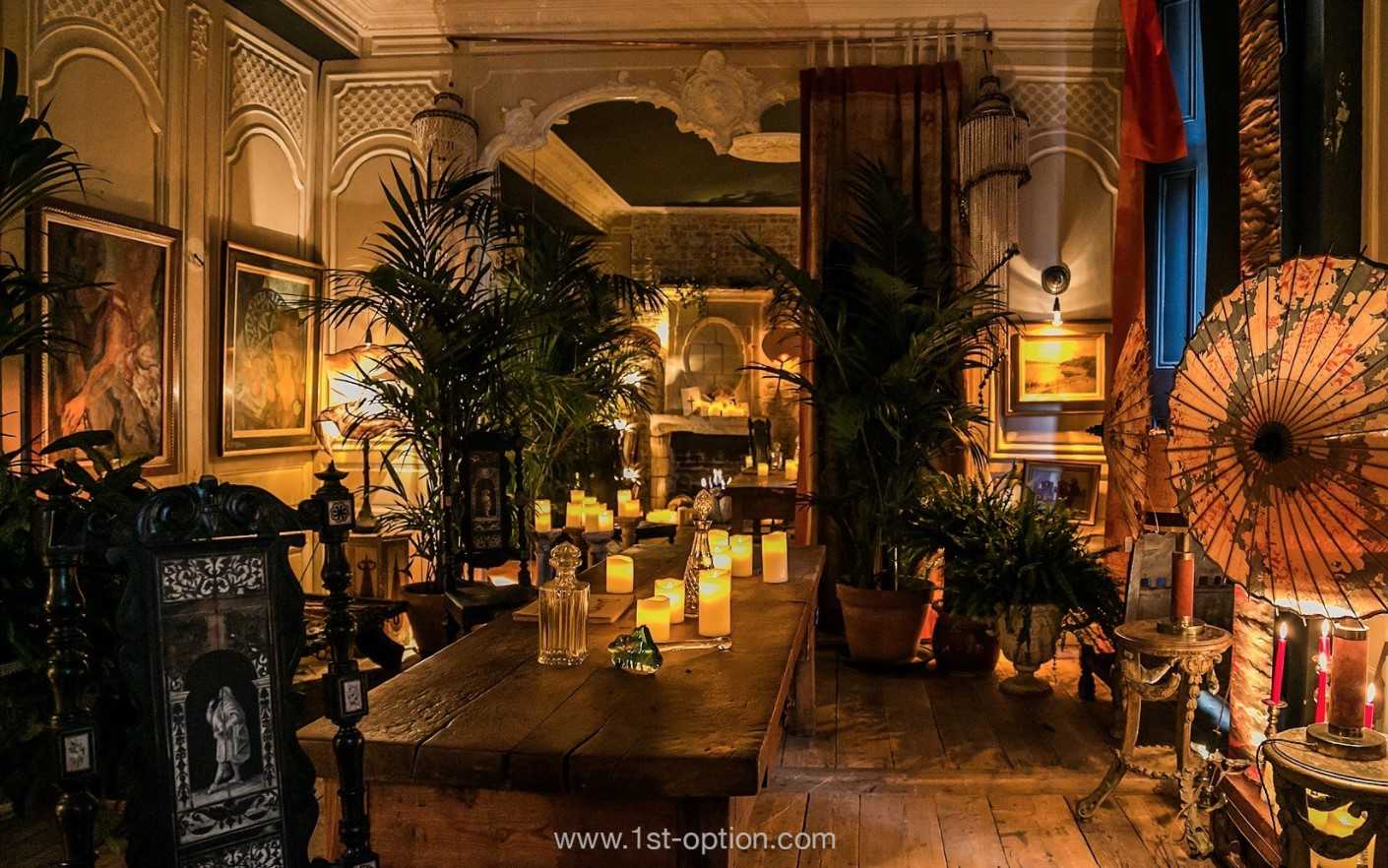 Although traditional locations can and do often fit the shoot brief perfectly, there is sometimes a place and time for something a little more unusual. Fortunately, working in London, one of the most diverse creative hubs in the world, we are lucky enough to be able to represent some of the most interesting and quirky locations the capital has to offer. There's always going to be the odd left field brief, so here at 1st Option we strive to keep our location library as diverse, unique and exclusive as possible. Have you ever been given a challenging brief and struggled to find the right shoot location, recce'd tons of locations but not found the right one, so had to settle for something more conventional? If this rings a bell, don't worry, as we have everything from converted chapels to 70's time machines. Why not sit back and check out our top 5 unique spaces right now…
Deerhurst Road
If you're looking for a retro inspired shoot location, straight out of the 70's, then Deerhurst Road is going to take some beating. Spread over four floors, this Streatham shoot location will have you in a time machine in seconds. Featuring classic folding and sliding doors, breakfast bars and a vintage lounge and bar that overlooks a swimming pool, you'll immediately be hit with the 70's vibe. However, the real time machine comes from the colour palette used. Browns and oranges, that were so popular during the era, run throughout and are perfectly accented by wooden panelling and loads of funky wallpapers. On top of this, there is also a brown and yellow bathroom with circular tub and an avocado suite to match. The owners  certainly hit the nail on the head with this one! 
Kontiki  
If you were to look up 'quirky and unique shoot location' on the internet, Kontiki would probably be staring right back at you. Offering two studios in East London, you'll never be short of finding an eye catching shot here. While the space is split into two studios, North and South, there are tons of common features between the two. Both spaces are finished in a purple colour tone that catches your eye instantly and in keeping with the Asian aesthetic, they are both also adorned with many interesting and uncommon ornaments. With an unparalleled amount of striking backdrops including bath tubs, wall art and taxidermy, you'd be mad not to consider Kontiki for your next unusual brief. 
Ladywell 
It's not that the properties on this list are becoming more unique by the second, but rather that when we said we truly do have the most diverse and interesting location library on the market, we weren't joking, Ladywell takes unique and eye catching to a whole new level. This quirky Victorian, South London shoot location is set over four floors, including a cellar and is littered with some of the most remarkable and intriguing furnishings you're likely to find. Step into the overgrown garden of ornaments that is Ladywell and you'll be sure to end up with an incredible campaign. 
Little Venice 
Would you believe us if we told you that this property was actually located in Maida Vale, West London and not Venetian italy? Well it is in fact situated in London, a short walk from the Little Venice stretch of the Grand Union Canal, which we imagine had some impact on the venetian styled interiors that comprise unique furniture, accessories and a ton of mediterranean plants, which all contribute to bringing this fabulous property to life. It's also completely finished with original reclaimed floorboards and opulent fabrics and the blended use of colour really gives the place a touch of italian class. 
Monastery 
The last location on our list is Monastery, a 14th century converted chapel in Rye, East Sussex. If you're looking for a unique property that you'd be highly unlikely to find anywhere else, then you've certainly come to the right place. Set over two floors, Monastery features a vast array of one of a kind antique furniture, quirky and unusual props and textured walls, all of which have been carefully selected to create a truly unique space that you won't find anywhere else. 
So there you have it, 5 very different unique spaces that we absolutely love here at 1st Option. If you ever have a tricky or unusual brief, then be sure to give us a call at 1st Option as we do pride ourselves on having a location for whatever the need. Needless to say, if you happen to own an amazingly unique location, be sure to let us know and maybe we can add your space to our books too!