BLOG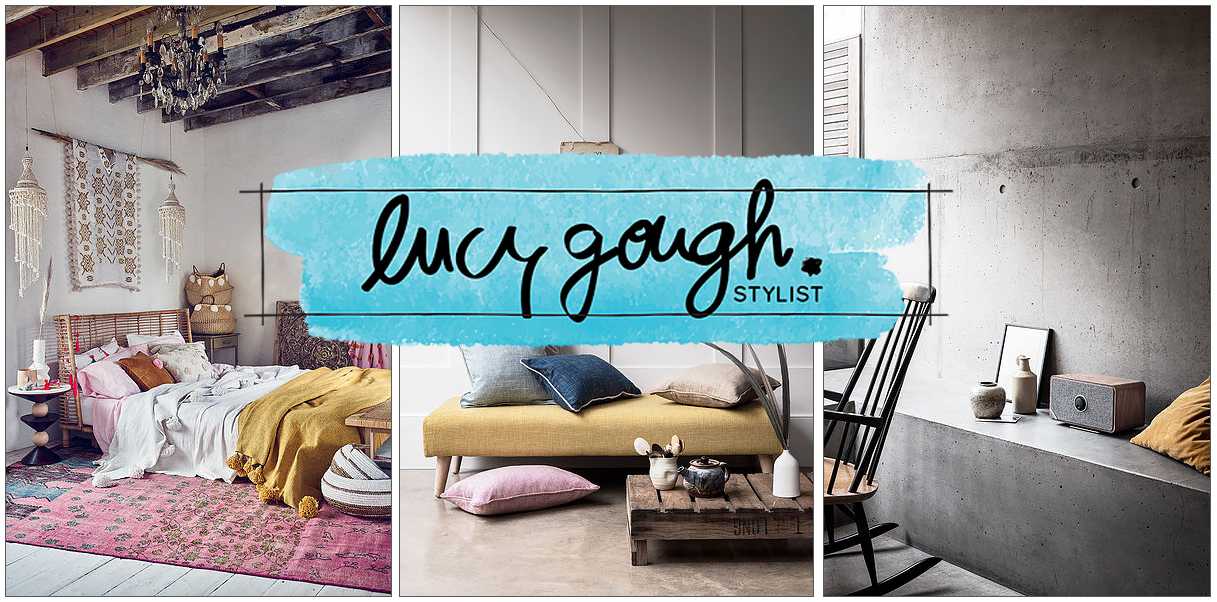 Lucy Gough on Interior Styling
---
We caught up with Interiors Stylist Lucy Gough on set to find out what she's been up to lately – read the conversation here, and see some of her beautiful work!
What's your favourite thing about shooting on location?
I love the general buzz of being on a shoot. Everyone is excited to be there and looking forward to creating beautiful images! I also love that you get to shoot in a different location each time- it's like going to open house each week.
If you weren't a stylist what do you think you'd be doing (&where)?
Probably continuing with my previous career in book publishing, in Australia. I loved it, however it would have to be in interiors/cooking/design books somewhere like Murdoch or Conran Octopus.
Where do you look for inspiration?
Everywhere from nature to fashion, architecture and film.Mostly nature though. It never lies! If a colour palette exists in nature, you know it's going to work in your shoot.
What's your favourite thing about styling?
I love that I get to 'own' a project from beginning to end. I love meeting clients and getting to know them, researching trends, coming up with a creative concept, choosing (often, but not always) a photographer, hiring props, sourcing a location, and generally orchestrating the whole shebang. It does mean, however, that it falls on your shoulders to make it work- no excuses! There can be a huge amount of pressure on the stylist.
What's been your most challenging project?
The only real challenge I find is having to juggle multiple projects simultaneously!
Where do you think are the best places to pick up props/pieces of furniture/odds and ends?
There are so many places that I use but I love using Granger Hertzog and Farley for prop hire as they are brilliantly helpful and there is so much choice. I also love Habitat's range of vases, vessels and tableware, John Lewis for lighting, Amazon Prime for all those bits and pieces that I need last minute, and you can't beat a car boot or Kempton Market for random vintage/second hand pieces!
If you could settle anywhere where would it be?
I absolutely love travelling. My partner and I hop on a plane any chance we get. There are so many places that we could settle, but I have to admit it would be my home country of Australia! I love it there, my family is there and the weather is fab.