BLOG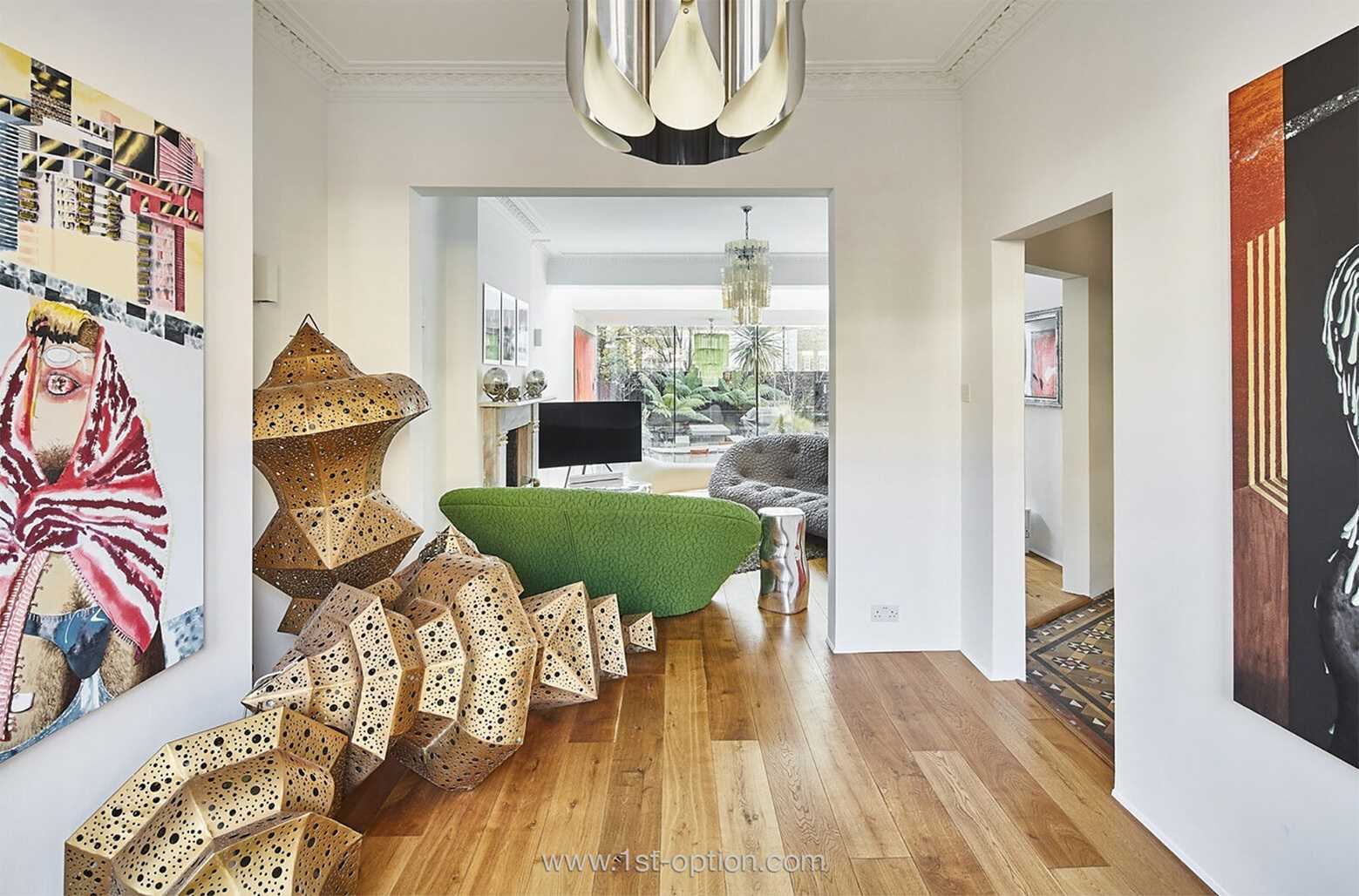 10 Design Ideas to Utilise a Large Space
Following our last article exploring the best ways to maximise a small space, we are now delivering our top design ideas to utilise larger spaces. While larger spaces have many advantages, including space for more furniture and entertaining, they come with their own set of challenges and issues. So how to make the most of a large space? Read on to get your design cues for large rooms of all shapes and sizes and you'll be a master designer in no time. 
Designate zones 
The difficulty you can find with larger rooms is that the space isn't utilised. Large spaces have the ability to function as so much more than merely one room. Get creative and designate different zones – creating separate rooms within one space. One way you can achieve this is through adding different textures to different areas. For example, fill the living quarters with throws, pillows, rugs and a pastel colour palette; while the kitchen area could be finished in hardwoods and rich tones. Alternatively, get smart with furnishings, creating room partitions with L shaped sofas or wall partitions.  
Colour is key
Colour is a great way to break up large expanses of space that would otherwise feel empty. Similarly, if you have high ceilings, colour and pattern can subtly bring the wall down to a more comfortable height. Paint your ceiling a shade or two darker than the rest of the space and you'll be left with a far more snug room. Panelling also draws eyes away from the expanse and is a simple way of achieving the feel of an intimate environment. Other ways of using colour to maximise your room include partitioning zones, signifying a change of purpose with a splash of colour and creating a feature wall, drawing the rest of the space together. 
Scale is vital 
One of the easiest ways to make a large room feel out of balance and vacant is to ignore scale – make sure your furniture matches the shape and size of the room. If tall ceilings are present, the furniture must match; small furniture will make the ceiling feel miles away. Taller pieces of furniture that can bring the ceilings closer include bookcases, tall cabinets and high-backed chairs. Similarly, with wider spaces, opt for larger units that cover more ground – think L shaped sofas, large coffee tables and long dining tables. 
Find an anchor 
When it comes to dressing a large room, it is incredibly easy to oversaturate with too many pieces of furniture – resulting in clutter. Rather than overcompensating with tons of smaller pieces, find a few standout items and anchor the rest of the room around them. Furniture that works perfectly as anchors includes large sofas, which section off parts of the room, imposing coffee tables that grab your attention, pianos or perhaps a fireplace with built-in bookshelves on either side. 
Double Up
On the other hand, if you can't find a coffee table big enough to anchor your room, perhaps look for two pieces that can bring a room together; place them side by side and that empty space is no more. Two Ottomans facing your sofa between a smaller coffee table could be an example of this. Rugs can also be used to create separate conversation areas, splitting up the enormity of a space. Chairs can be a less intrusive option than sofas – four chairs around an Ottoman or small table will give you the desired conversation area without swamping the space. Similarly, play around with the idea of doubling up on footstools, lamps and sets of chairs for greater impact and symmetry. 
Avoid wall-hugging
One of the worst decisions you can make when dressing a large room is to push the furniture up against the walls. By doing so, a chasm is created in the middle of an already large space and the room you are left with is soulless and cold. Don't be afraid of bringing the furniture in and creating separate areas within the larger space. The idea is to create an intimate and cosy room, with character and charm. Once the furniture is off the wall, artwork, consoles, bookshelves and benches can fill the outer areas giving that desired character and life.
Bolder the better 
The bigger the room the bolder you must go! Artwork is a great way to make a room standout without cluttering or oversaturating your space. Creating a feature wall from artwork is an awesome way to draw attention away from the middle of the room, producing a really standout area. Spreading decorative items around a room heightens the chance of them going unnoticed, whereas a feature wall will keep the focus in one area. Consider unorthodox pieces such as sculptures, antiques and art installations. 
Repetition 
Due to larger spaces needing more furniture, you run the risk of creating a haphazard feel, without any flow or rhythm. Implementing repetition in the space projects your unified style and as such, creates a welcoming and thought-provoking space. Repeating fabric patterns or colours upon chairs or throw pillows helps carry the eye around the room, making it more visually appealing. There is always the potential of creating a cold environment in a large room, so the key is to do whatever possible to make sure it feels as cosy as possible. 
Texture, Texture, Texture 
You can fill a room with as much furniture as you desire, but it still has the capacity to feel cold and devoid of personality. By adding texture throughout the space, you start to tie the room together, making it feel less empty and spiritless. Add area rugs, hang curtains and supplement with throws and pillows for more texture. Softer spaces feel much cosier and inviting, so be sure to have plenty of upholstered pieces too! As mentioned previously, texture is also a great way to create distinctive room partitions.
Let the light in 
Think about your natural light sources, to keep the room light and airy – a large room can still feel cramped and claustrophobic if it is dark and dingy. Interestingly enough, by keeping the space light and vibrant, you have the ability to actually make the room feel even larger. See if you can implement bi-fold doors, glass walls or skylights to bring in as much light as possible.