BLOG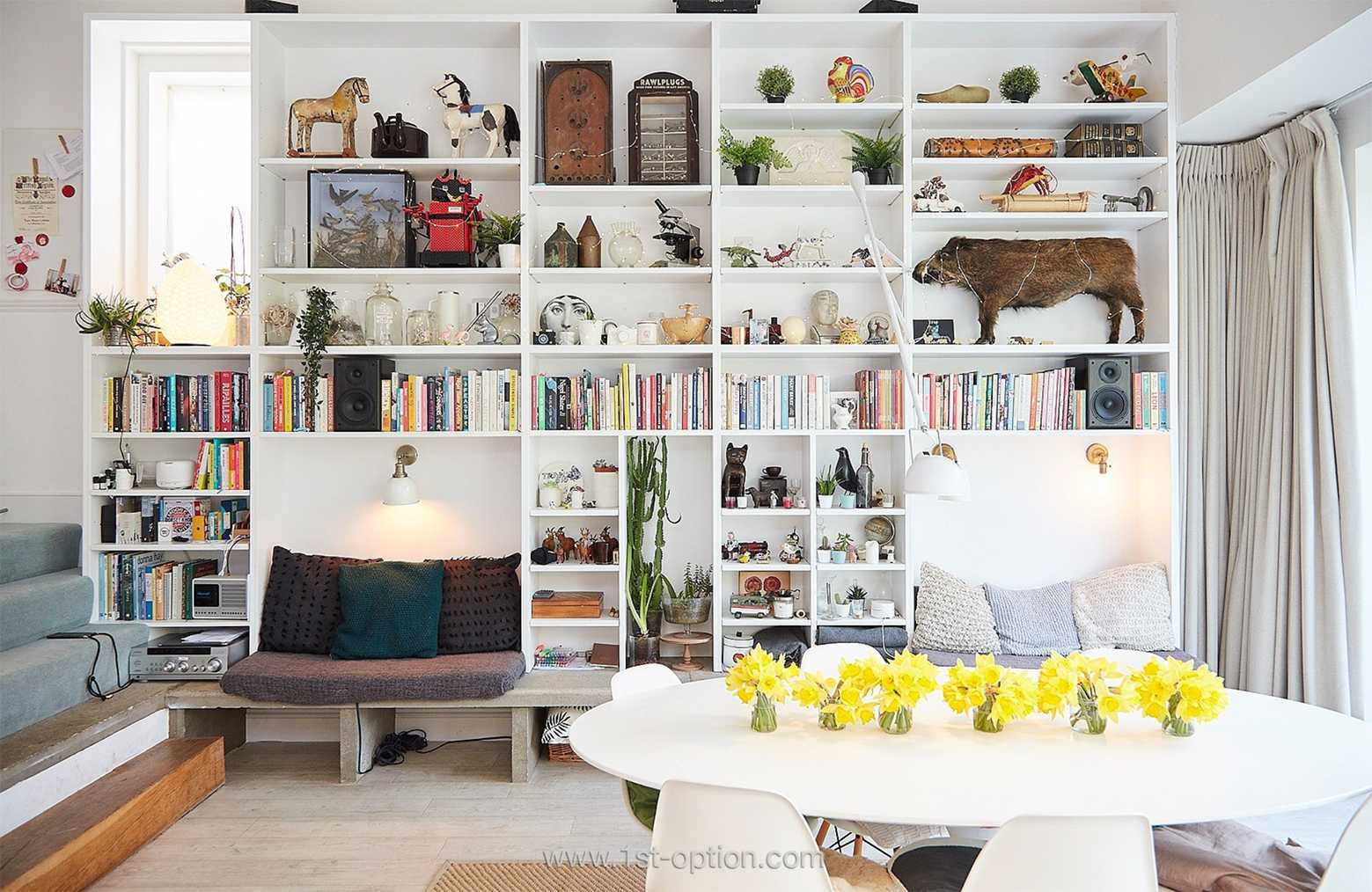 15 Design Ideas to 'Spruce up your Space'
Giving your home an update or refresh can be a daunting thought, let alone task, especially when you have a limited budget and even less time. However, breathing new life into your home doesn't have to break the bank if you're smart and savvy with your ideas. Luckily for you, we've done the research and have thought of 15 brilliant home decor ideas that don't cost the earth to implement, saving you those much needed pennies. With things as simple as styling your bookshelf, or rearranging your furniture, you can have your entire space feeling fresh, refined and bang on trend. All the ideas can be tackled in one day, with the results looking like they have taken much longer, so if you want to be the talk of the town, make sure you read on and check out our 15 design ideas to spruce up your space. 
Get organised 
It might sound simple, but giving everything a home and decluttering will instantly transform any space. With all your belongings back in their official place, you will have tons of new space, creating the illusion of a larger room. Add a few pieces that can ease those organisation worries – consider installing a coat rack or coat hooks on the wall, it looks incredibly stylish and clears up your mess by the door before it gathers.
Create a focal point 
Creating a focal point is one of the most cost effective ways to revamp your home. Half the time you will already have these items or elements in your home; you perhaps just didn't know how to utilise them. Creating a focal point will tie your whole room together and allow the rest of your furniture to blend into the space effortlessly. Be careful, however, to make sure that nothing stands out too much or oversaturates the room. Things that work great as focal points are mirrors, fireplaces, artwork or oversized tables and lamps. Heed this advice and you'll completely change the dynamic of your space, giving off the appearance of an entire room renovation. 
Add inspiration from nature 
Plants and natural elements are a superb way to breathe new life into a space! Natural materials not only bring colour to your room, but also bring texture, depth and warmth, complementing foliage. Think materials such as seagrass, rattan, jute, wood, brushed concrete, and marble. Floral arrangements can also beautify a room all on their own – structural plants like Elephant Ears or Birds of Paradise are very popular at the moment, they will add weight and form to the space. If you aren't particularly green-fingered, or your rooms don't receive much natural light, there are some incredible fake plants that will add plenty of visual impact too.
Don't be afraid of black paint 
For a long while, people steered clear of black paint, thinking it would harden up their space, instead opting for fresher hues. Think about not being that person though! Black is in fact a neutral colour; rather than harshening one, so it will actually soften it. Because of this, it also helps bring your standout features to the fore. If used on a feature wall or feature room, it can help elevate your space. Check out Curious, Brighton House or The Rock to see how it's done. You can also add wood panelling to create a premium effect that can't be matched by lighter hues. Black can be perfect in a bedroom, standout living room or study/ library and all it takes is a lick of paint! 
Style an empty fireplace 
If you have an empty space where a fireplace used to be, styling this can be a dead simple and very cheap way to enhance your room. Try making it the focal point by turning it into a small gallery, with vases and artwork. Alternatively, you could fill it with logs, or place your weekly bouquet of flowers there. How about re-tiling or filling with books or magazines? If you have a bit of money to spend, log burners are really on trend and look great in fireplaces. This will cost a bit of money to implement but is definitely worth it if you have the time and money. Check out Apollo and Bamboo for inspiration on how to fill your fireplace with logs, or alternatively Minton House and Midnight for an inspiring arrangement of flowers. 
Style a bookshelf 
Similarly to styling an empty fireplace, if you have a bookshelf, this can be an especially easy way to tie your room together and add that desired bit of zhuzh. Rather than keeping it just as a bookshelf, play around with colour, make it a feature wall on its own, or if you already have a feature wall, blend it in with that. Likewise, add decor accents through elements such as vases, sculptures and plants, which will help to break up the monotony of a wall of books. This has the added effect of creating texture and depth for your wall. If you have enough books you can colour coordinate them, making the space feel more cohesive whilst incorporating colour blocking into your design. On the other hand, asymmetrical looks are very popular at the moment too, have fun with the design and try to think outside the box, like the kind of style seen in The Kitchen or Bobbin. 
Show your guest bathroom some love 
Show your nooks some love and your house will certainly appreciate it! It's often easy to overlook the smallest rooms in the house; this will most likely be your guest bathroom. Due to the size of these rooms, they take no time at all to elevate – add a fresh lick of paint to make the space stand out. Take it a step further by hanging some art or photos on the wall and if there's enough natural light, decorate with bathroom friendly plants like a Birds Nest Fern, Pothos or perhaps a few air plants. Your small room will now pack a punch with an eclectic mix of colour, texture and imagery. 
Opt for statement art 
If your walls are looking tired, lacklustre or merely a bit bland, adding a gallery wall can really elevate the area. This can be anything from some standout pieces of artwork, photos, or perhaps something a bit more crazy like a wall of mirrors or plates; all ideas can be great as they not only add visual weight but showcase your personality to the viewer too. You could take this one step further by playing around with shapes, sizes and frames! If you find a gallery wall excessive, oversized art or sculptures can achieve similar results and can also act as a much needed focal point – bringing visual depth and weight to the space. Check out Carlo and Havana to see how this can be effortlessly achieved. 
Go bold with your lighting 
If there is one single thing that can tie a room together, it's a light fixture. Want to make your room feel more sophisticated and refined? How about a couple of elegant sconces or a hanging pendant light? Bedside table lights can look chunky and geurish, so opting for something more delicate can look far more chic. Furthermore, they can add far more contrast to the more traditional elements throughout the bedroom. If elegance isn't to your taste, bold floor lamps are a great way to bring any room to life – they are sleek, stylish, striking and quirky enough to draw attention without taking away from the essence of the room. A brilliant example of this is the fabulous Marsham Place. If you can source one that doubles as a piece of art, you're on to a winner. Check out Palm Springs' incredible retro mirror that triples up as a light and standout piece of sculptural artwork.
Play around with your furniture layout
In 2022, symmetry is becoming slightly outdated; why do your sofas and tables have to line up anyway? Try flanking the sofas with a side table and if you don't have room for chairs, how about some striking floor cushions by the coffee table? Floor cushions are becoming incredibly popular this year and will really help to create a cosy and interesting environment. Likewise, by shifting the furniture a few inches from the wall, you can create a far more intimate aesthetic that completely transforms the vibe of the space. Take a look at Martini, Half Acres or Gee Street for inspiration. 
Play with proportion
Following on from the point above, playing with the proportions of furniture can add tons of visual depth and weight. Changing shape and scale offers a universe of inspiration and possibilities – try oversized mirrors and looping lamps, placed next to low coffee tables, or a large sofa and small chair in the corner. Check out Carlo for a great example of how to play with proportion. 
Throw in a coffee table 
However small or large your living room is, a coffee table is a must! Not only are they practical, they're decorative and give the rest of the furniture a focal point – making the whole space feel more intimate. To add further depth, have a look for a coffee table with storage. Show off your personality even more by showcasing your favourite items. By changing the items from week to week, you have the ability to change the dynamic of the area and keep it fresh.
Mix and match chairs 
What did we say about symmetry earlier? Gone are the days where you had to opt for a perfect set of chairs in your kitchen or living room; so try swapping out a set of formal chairs for some upcycled rustic wooden or metal variations that add character and personality. Mismatching can be far cooler than you think and is bang on trend. Play around with colour and style to showcase your personality even further. 
Cosy up with sheepskin 
Another material that is really in at the moment is sheepskin. Adaptable and suitable all year round, if your space is feeling bare or austere, sheepskin is a great solution for adding depth and character. It's perfect for any room or situation as it brings warmth, texture and comfort, whilst being especially easy to implement. Similarly, it has the effect of making a space look luxurious, so start draping them across seating and beds or place them on the floor for a rug effect. Check out Ophelia for some great inspiration. 
Showcase your antiques and collectables 
Antiques and collectables are a great way to revamp your rooms. They are special and so instantly draw the eye. Use the natural focal points as a place to show off your favourite pieces. They create visual weight and show off personality, so instead of hiding away your knick-knacks, perhaps create a shelf predominantly for them and place them front and centre!