BLOG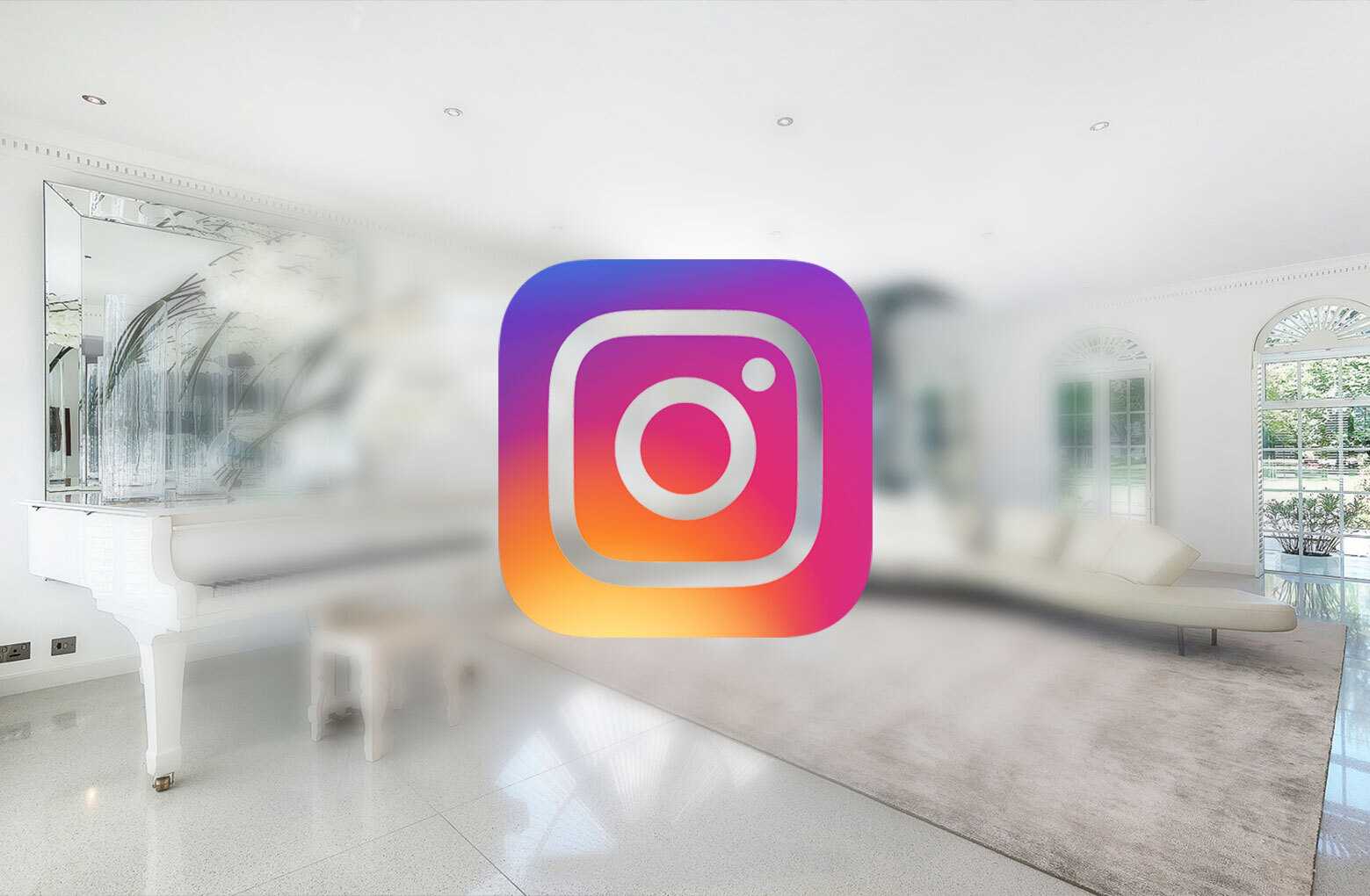 9 home decor accounts you should already be following (Part 2)
The past two years have undoubtedly seen home decor Instagram accounts boom like never before. Lockdown had the world evaluating every inch of their homes; and where do you find inspiration in the 21st century? Instagram! With hybrid working environments showing no signs of going anywhere, we have seen a huge rise in people looking to touch up and renovate their home, giving it that much needed makeover. You could go scouring through interior websites like Ideal Home, House Beautiful, or perhaps even Arch Digest to find what is on trend right now. However, home decor accounts on Instagram are having their moment and for good reason – there are tens of thousands of accounts showcasing every style imaginable, all under the setting of someone's real home. Not only do these accounts show how they style certain pieces, but many of them give you tips and tricks, ranging from how to style on a budget, to how to style in limited space and so much more. If you haven't already, check out our part 1 of home decor accounts you should be following (a pre-covid perspective) for more brilliant accounts! So, without further ado, let's get into it. 
Victoria_road_restoration – 56.2k 
The first account you need to be following this year is actually a property on our books; named Minton House on our website, victoria_road_restoration is run by the fabulous Lucy and Dan. Their incredible home was voted Winner of the Most Creative Interior at the UK Interior Awards and Evening Standard's Best Reno Account to Follow. From a complete wreck only a few years ago, Minton House is now an utter dream! With incredible design touches throughout, you can expect pops of colour in every room, premium features and a wealth of quirky accents, including a parquet feature wall and Kelly Hoppen Mickey Mouse wallpaper. Despite the obvious inspiration that this account showcases, it is not just the decor that gets Lucy and Dan on our list, it is also the ingenious hacks, tips, tricks and tours that are in abundance that earns victoria_road_restoration a spot on our top ten! If you want to become an interiors digital creator, Lucy's fabulous reel ideas are a great place to start for inspo!
Gold_is_a_neutral – 68.3k 
With 68.2k followers it is easy to see why gold_is_a_neutral is so popular among home decor enthusiasts and why it had to make our list this year. Run by Jess Hurrell – the interiors and lifestyle blogger – showcasing a mix between lifestyle, beautiful interior inspiration, before and after reels and house tours; it's safe to say she knows a thing or two about home decor. Gold_is_a_neutral is a proper one-stop shop for all your style needs! Contemporary decor takes centre stage, but what we love is that nothing is unobtainable on her feed – after all, what is the point in following these accounts if they can't give you ideas and motivation for your own redecorations? What's more, there is a link to her website where she gives advice on everything from renovation ideas and tips, style and shopping advice, to travel tips and home envy. If you are into lifestyle and style, this is the account for you. 
Houseofgreylondon – 121k 
Our next account is slightly different to the rest on our list, in that it is more dedicated to showcasing a particular design style. Nevertheless, if you are a fan of minimalist 'greige' interiors, houseofgreylondon is the only place to be! Promoting Circular Salutogenic design – design that focuses on the positive impact of design on human health. It's the measurable aspect of design that can help a building's inhabitants operate at their peak performance. This account is a true beauty on the eyes, with its focus on minimalism and eco-friendly design, and will have you scrolling for hours in awe. With a link tree promoting products you can buy, books you can read, design studios for inspiration and in-depth blogs looking at circular salutogenic design, you won't be short of stimulus and incentive to get that reno started. 
The_brixton_home_boys – 18.6k
This one is for people who are struggling for inspiration on how to get the most out of tight spaces! Living in an end of terrace London home can often throw up its difficulties; people frequently refer to the lack of light and space as the reason behind being unable to do anything spectacular, but the_brixton_home_boys are showing this need never be a worry! If you are straining to get light into the back of your home, make sure you follow these boys – their side extension will have you itching to do the same! There is something for everyone, their glass roof skylight is a thing of beauty and their mix of upcycled vintage finds will have you scrambling to get down to the nearest antique store. Oh, and if you ever needed kitchen flooring inspiration for your moodboard, check out their brick herringbone flooring – it's a true masterpiece of design! Likewise, if you are looking for an account that will give you all the tips and insights they've accumulated along the way, you'll be sure to get ideas from these guys! 
The_idle_hands – 89.7k
Voted 'Who to follow on Instagram' this year by The Sunday Times, it was a no brainer including the_idle_hands on our list this year. Sandra Baker showcases her outstanding Victorian renovation to her 89k followers – the girl's doing something right! Dubbed 'considered, courageous design', her fabulous account flaunts incredibly eclectic decor, eye-catching furniture and the most striking wallpapered areas you're likely to find on Instagram. If you are after motivation for darker tones in your home, Sandra's account is a great place to start – with her own design blog, a wealth of striking imagery and engaging reels, the_idle_hands is a perfect account for all-over home decor inspiration. 
Thepalm_residence – 6,144 
We had to include another of our locations: Palm Residence. While some of our other location owners have home decor accounts with larger followings, we wanted to showcase something completely different; and with her smaller following it's evident that she's incredibly engaged with her audience. You won't see many locations offering a brighter aesthetic than thepalm_residence, this Victorian family home with vintage, tropical vibes offers a different colour scheme in every room and we're all for it, here at 1st Option! Whether it's a piece of furniture or wall colour, if you want to incorporate colour into your home, the_palm_residence is the account for you. Oh, and the house is chock-a-block with hanging and potted plants, brightening up your feed!
Apartmentapothecary – 40.9k 
Next on our list is an account of interest for anyone wanting to give their home a makeover, but has worries about how to make the most of a small space. Katy Orme is an interiors blogger that focuses on design within small spaces, however, with her attainable design, anyone can gain inspiration. Her fabulous page, apartmentapothecary, shows how to turn a regular house into something special. With reels presenting the constant upgrades she's making, despite limited time and space, this account offers a breadth of insights to anyone thinking about renovating their home. She also offers consultations and has a blog for all the tips and tricks she's learned along the way. With eye-catching interiors, natural materials and a neutral palette (plus many photos of her dog), you can't go wrong.
Budgethomeinteriordesign – 10.5k
In a similar vein to the last account, budgethomeinteriordesign is the perfect account for anyone looking for home decorating ideas on a budget. If you are merely looking for pretty imagery of a monochrome home, then Natalie's account is definitely worth a follow. If you fancy learning a few things along the way, check out her fabulously insightful captions that accompany the imagery; she goes into incredible detail about some of the best ways to decorate each area on a budget – never breaking that bank!
Angelarosehome – 1.4m
Lastly, we have the account with the largest following. We had to include an account whose following is in the millions, as there is generally a good reason for it. With the display caption of 'Stop pining, START DOING' on her feed, angelarosehome shows her audience that DIY shouldn't be feared and that anyone can transform their home into those designer, Pinterest-ready spaces that we all love to admire. If you are trying to elevate your space on a budget, her DIY hacks and informational reno videos will give you all the inspiration you'll need. What's more, for the general admirer of gorgeous homes, there is a wealth of spectacular shots of her outstanding home to ogle over. A great all-round account showing that anyone can achieve these DIY masterpieces.