BLOG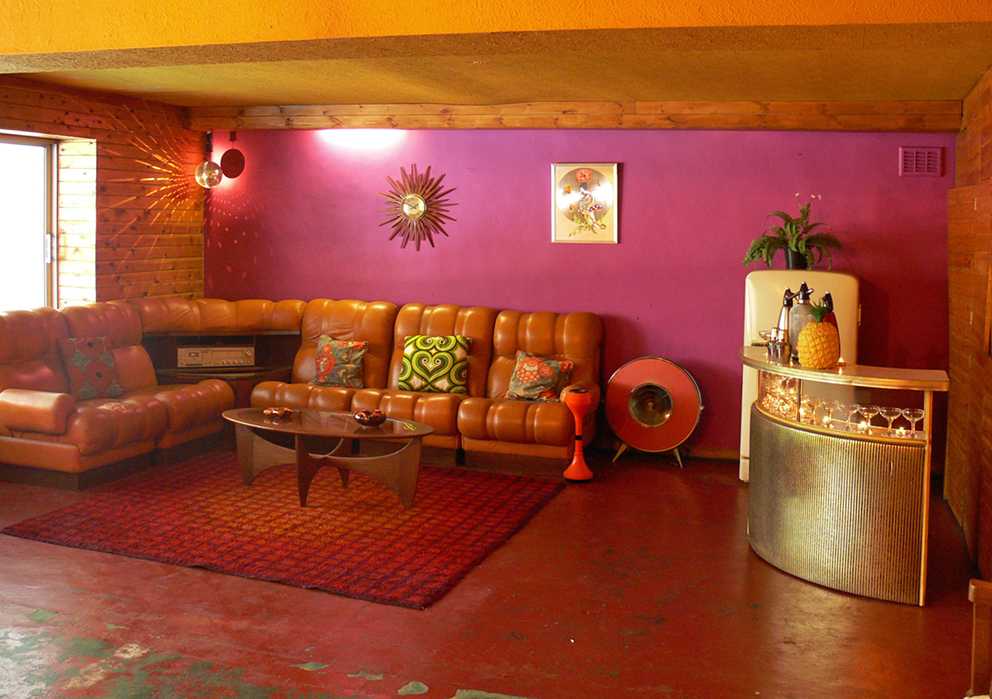 The 70s wasn't just about disco balls, lava lamps and shades of brown. It was a tough period, where recession and high unemployment led to an era where sustainable principles and self-expression were at the heart of design. I've scoured our library to find locations with subtle 70s nods, reimagined in a contemporary setting.
Shepperton – Our new location Shepperton has a distinctly grown-up feel to it. Stepping away from garish florals, the monochrome geometric pattern with gold hints shows us how a feature wall is done.
Steel – Orange was undoubtedly the colour of the decade (and my favourite too) – this INCREDIBLE sofa at Steel is the stuff of groovy 70s interior dreams.
Kingsley – Impeccably polished Kingsley is a beautifully-designed modernist space that uses dark wooden panelling to create 70s chic without compromising on light. If that's too subtle then spot the disco ball….
Olive – Olive has become one of our most swooned over locations here at 1st Option HQ. It's hard to pinpoint one trend in this stunning family home but I'll give you a moment to take in the abundance of greenery in this shot as the 70s back to nature movement loved to bring the outside in.
Deerhurst Road – We can't complete our 70s feature without including Deerhurst Road. The abundance of wallpaper, wood panelling and the avocado green bathroom is more than a nod to the era but I just can't resist.
Settle yourself in the rattan hanging chair and ponder where they sourced that magnificent shag?
Faye x