BLOG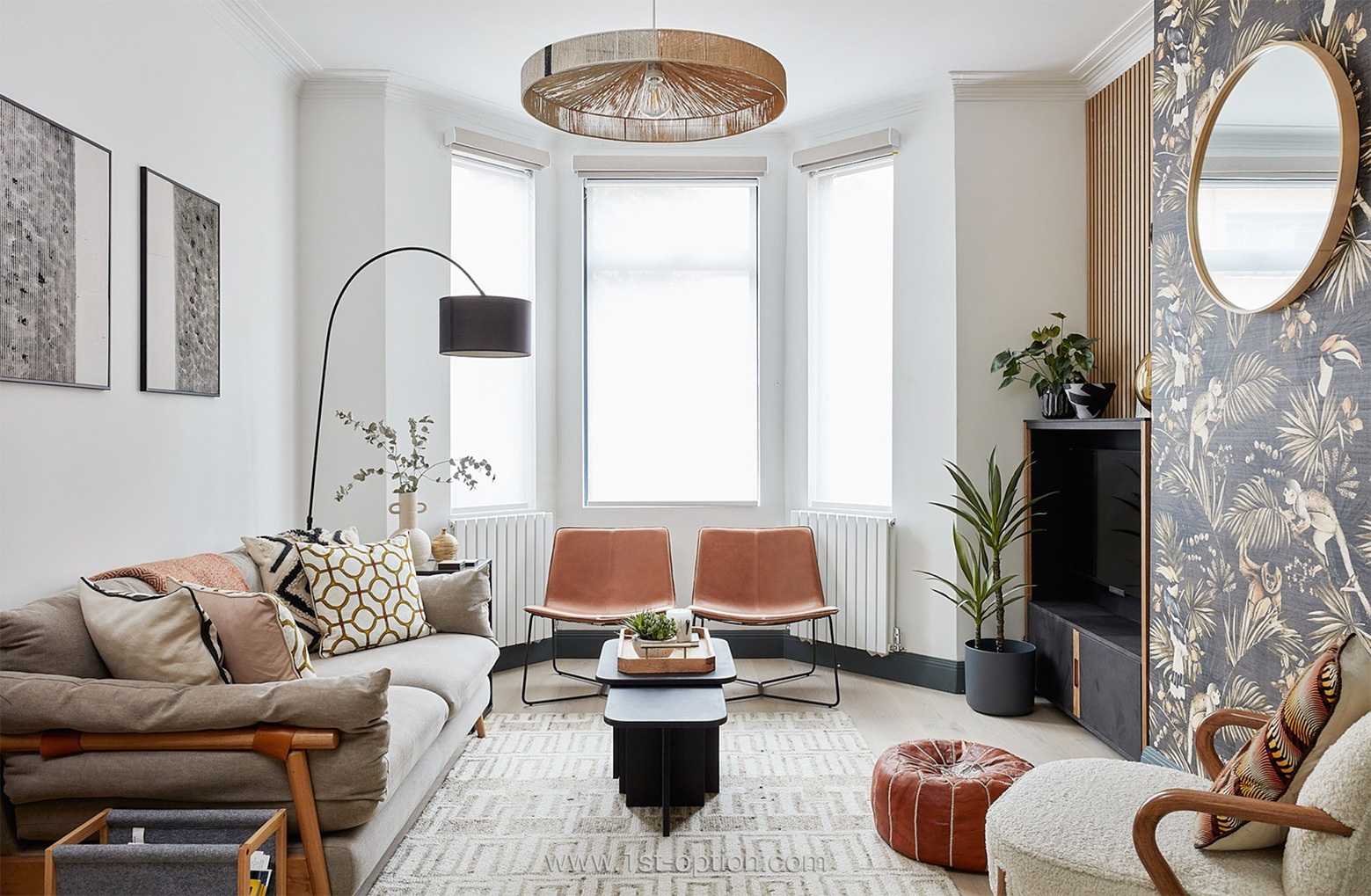 In Conversation with Celine Da Silva of Celine
Rob – "Today I have with me, the lovely Celine Da Silva from Da Silva Design and our aptly named shoot location Celine."  
"How are you today?"  
Celine – "I'm very well thank you, had a lovely day filming with you guys."  
Rob – "Amazing, as did we! Okay, can you tell us a little bit about your design style?" 
Celine – "So, I think my design style is influenced a lot by my family's background. My dad's side of the family grew up in Uganda, while my mum's side grew up in Singapore, so there's an African and Asian fusion, along with pattern and a love for natural materials." 
Rob – "Awesome, and how did you get into design?"  
Celine – "So I've been a graphic designer first and foremost for the past 13 years, before I moved to Singapore for a bit to work for a small start-up, where there was a graphic design and interior design department; I spent a lot of time working with the interior designer. Before long I was being asked by graphic design clients if I could help them with their interiors, so it kind of organically flowed from there. When I moved back to London, I decided to do an interior design qualification and went from there really." 
Rob – "So, were you born in London?" 
Celine – "Yes, born in London, born in Tooting"  
Rob – "Ah, I love Tooting! So, born here and then you went to work in Singapore?" 
Celine – "Yeah, so I've lived in a few places – I've lived in Barcelona, Helsinki and Singapore in my 30's, so that was the most recent place I've lived in. But London is my home." 
Rob – "Wow, you're so well-travelled!"  
"Can you tell us a little bit about your biggest influences in design?"  
Celine – "So I'd say my biggest influences probably come from staying in lots of different places and experiencing their cultures. You've got staying in wooden huts, to boutique hotels; I really love boutique hotels and I've taken a lot of inspiration from the calmness in the atmospheres there, as well as the functional, beautiful designs."  
Rob – "Amazing, so I guess you've already touched on it, but why did you decide on certain styles and elements within the house?"  
Celine – "I think a few elements are places I've travelled to, in enjoying the warmth. In the UK we have to consider how we want to feel in all types of weather, so wanting to feel cosy and warm when it's raining, but also wanting to feel quite spacious, tropical and inspiring when the weather's warm as well. So, I think I've tried to consider all of these things."  
"As you can probably see, wood is also a big feature for me. It makes me feel connected to nature, and offsetting it with the black and the darker features just kind of grounds everything and reminds me a bit of Scandinavian design. There's that kind of hint of Scandi/ Japandi design – there's just a lot of inspiration taken from different places.  
Rob – "So you'd say there's quite an eclectic mix of styles from around the world?"  
Celine – "Yeah, i'd say so!"  
Rob – "Where's your favourite place you've travelled?"  
Celine – Ooh, good question – I would have to say probably Borneo. There was this really unexpected rainforest there, with loads of really cute gorilla babies and a music festival. It was just this mishmash of nature, fun and great food. And it was only an hour flight from Singapore, so it was really cheap and decided on a whim. It was a really unexpected trip and combination of everything I love."  
Rob – "Love that! What's your favourite area within the house?" 
Celine – "Ooh, my favourite area is the step that connects between the living room and the kitchen. It's probably a weird thing to say, but because of the different heights all over the house, we weren't actually sure how that would turn out – I was worried it might be too big, but actually it doubles up as a seat. So, I think it's that connection between the two spaces that's my favourite." 
Rob – "Amazing! And what's your favourite room?"  
Celine – "My favourite room is the bedroom in the loft because it's the room that feels the calmest. It's the quietest and has the best views that make you feel like you're not in London."  
Rob – "So, what made you decide to become a shoot location owner?"  
Celine – "Well, when I was doing my interior design training, I learned about it through someone I was training with on the course. And because I used to Airbnb my old house, I really enjoyed the hosting side of that. I enjoyed meeting new people and now it's nice to meet people that are working on creative projects, because I'm a creative myself." 
"So, I get to hear about lots of cool things that are happening, you get to meet nice people, make contacts as well, and because I'm self-employed, it actually makes me feel like I'm part of a permanent set up in a way." 
"When I used to work at Selfridges, it was just one campaign after another, very seasonally focused and I feel like that's kind of been brought back into my life a little bit."  
"Having the Hilliarys shoot here that was Christmas focused, just reminded me of working in Selfridges when we would open our Christmas shop in July. With Hilliarys, it was August I think and there just this massive Christmas tree in here and it was really hot." 
Rob – "Yeah, it's always a bit weird when you realise brands shoot Christmas in July." 
"How did you find out about 1st Option?"  
Celine – "So, I found out about you guys actually through the girl who used to live in Streatham, I think she's called Nikki at Tierney Terrace? I saw her post something on her account and she mentioned 1st Option on it, so went from there." 
Rob – "We love to hear about word of mouth and people finding us through social media. What's your favourite shoot you've had to date and why?"  
Celine – "That's a good question, I think my favourite shoot has to be the one we had with a company called Makers Cabinet, who were shooting a new luxury pen. It sounds quite niche, but actually they really utilised the space; it seemed to suit their aesthetic and it was really nice to see how they used a lot of the props we already have, in their shoot. It just made me feel fulfilled that the styling elements we already have are helpful for shoots.  
Rob – "Yeah, I love that! Last question, why do you think your home works so well as a shoot location?" 
Celine – "Well, the ground floor seems to be the most popular, I think cause of the open-plan space that's multifunctional, with the concept that you can open and close off the two spaces. There's also lots of breakout areas for people to chill in, check their emails, send shots off etc. But equally, there's a clear heart of the space, which is why the kitchen is in the middle of the house. I had all sorts of ideas about where the kitchen should be, because it was in a completely way; when we bought it, it was in a run along the side of the property. So, now having two kind of living spaces either side of it, means that there are options for what kind of living set up you want."
"Even the banquette seating can double up as a seating lounge area and I think having lots of options for those things is really helpful. Then having the central area, which everything kind of falls around, I guess is what makes it effective as a shoot location. I think also the amount of props we have and the way things can be swapped out and brought back in, people can bring their own things quite easily and make it work."  
Rob – "Amazing, that's everything from me, thank you so much for having us round today and we will see you all in the next one."