BLOG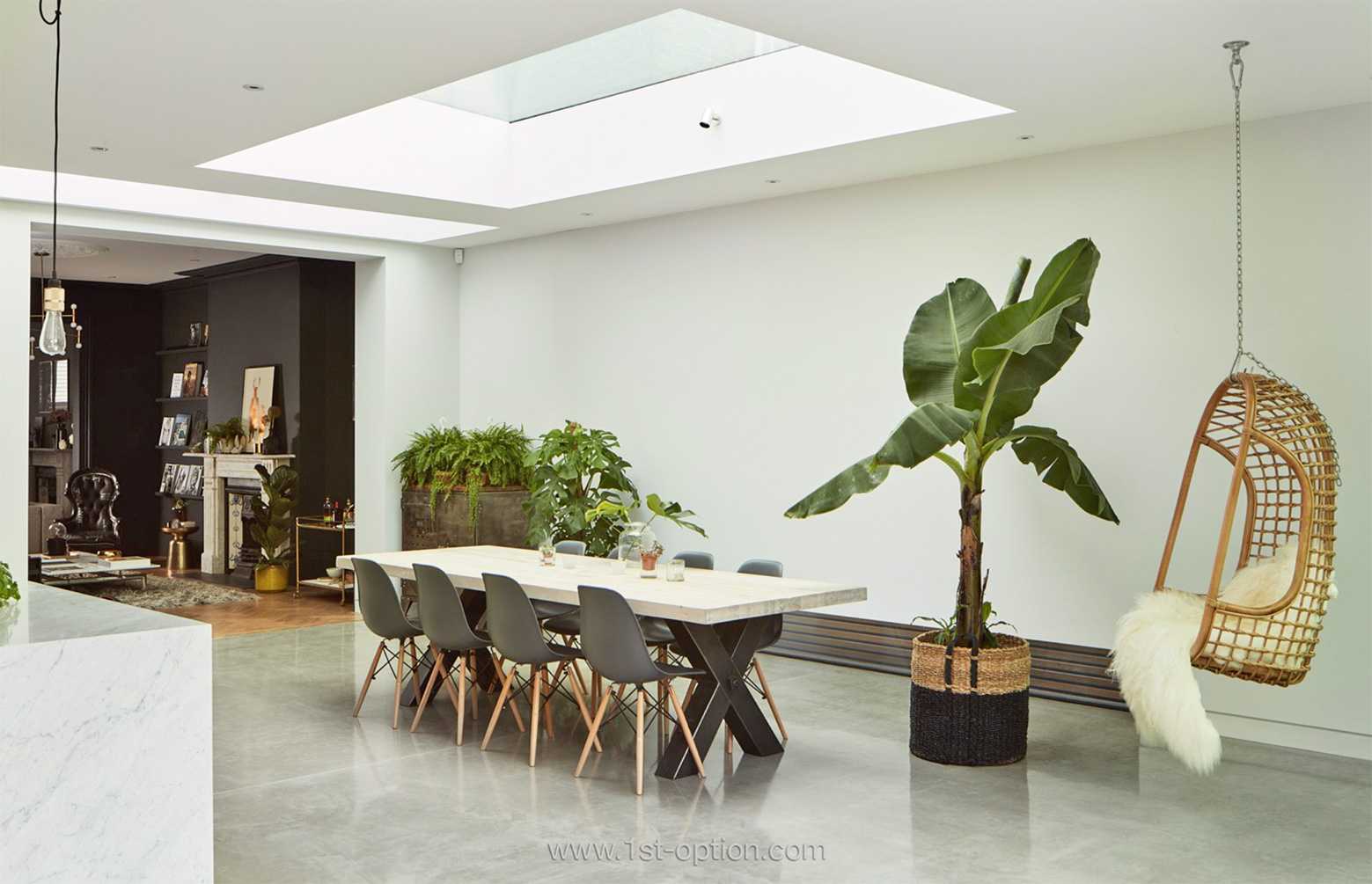 In the Spotlight: Scandinavian Interior Design
Typified by its use of muted colour palettes, wooden floors and furnishings, minimalism and a clutter free aesthetic, Scandinavian design has been at the forefront of interior design for many years now. The style may have evolved over the years, however, this is by and large down to the contributions from a handful of Scandinavian designers: Alvar Aalto, Hans Wegner, Arne Jacobsen, Eero Arnio and Ingver Kamprad (the founder of Ikea). While the style came to worldwide prominence in the 1950's and then again in the 90's, its causation goes a long way back and is steeped in history. 
Following the industrial revolution, machines started to take over most aspects of life. Because of this, many prominent voices in the world of design made impassioned pleas for humans to make a return to nature where possible. However, in spite of this plea, Art Deco and Art Nouveau movements started to sweep Europe taking inspiration from modern styles, fine craftsmanship and rich materials, a polar opposite to what these designers had been pleading for. By the end of World War I, however, this Nouveau Riche design style had ground to a halt due to a shattered continent, both mentally and financially, and following the great depression there was no place for fine craftsmanship and rich materials. 
If WWI made the cracks of societal structures apparent, WWII broke them wide open. Whether or not it was wholly the Art Deco and Art Nouveau movements that were the cause of change, something had most definitely shifted people's ideas and thoughts around design. Where bigger had always meant better before, as a direct correlation and reflection of social structures, we now started to see ideas around design take new forms. The discourse that was now being spoken, in light of what had happened over the last half century, was that humans were doing something wrong. Through looking for an antidote to the totalitarian ways that had preceded us, designers and architects started to reverse the old conventions of beauty. For the first time in history we started to see beauty and functionality come together as one. 
In Scandinavia, due to the harsh winter climates, they had long prized utility and functionality over beauty and decoration, however with the emergence of modernism in the 1940's, Scandinavian designers started to combine beauty, simplicity and functionality together. By the 1950's this new design style was starting to gain real prominence around the globe. The aesthetic was uncluttered and simple, giving the entire space a cosy and content, homely feeling, something the Danish called Hygge. 
From this point on, Scandi design went from strength to strength, largely because it was such a stark alternative to Nazi-era design fascism. Natural, minimalistic and intimate designs, that focused on the family and home rather than the state, were making their way to the pinnacle of design, becoming an internationally recognised commodity with particular prominence in the US. Though popularity declined between the 60's and 80's, cream will always rise to the top. Thanks to a shift in focus on sustainable living in the 90's and 2000's, Scandinavian design was catapulted back to the forefront of interior design. 
In the 21st century Scandi design has slightly evolved and now features white walls to emphasise light with natural colour palettes that tend to include a pop of colour here and there to bring the room to life. Textures that are utilised, again, are natural, such as wood or stone and the layout of the room tends to be pared back, no fuss and simple, to emphasise an elegantly minimalist aesthetic. Carpets tend not to feature and instead you can expect bare wood floors perhaps with a rug for added soft texture and white painted exposed brick to add hints of rough texture while maximising opportunities for light. 
In addition to shaping the ways in which we design our homes, Scandi design has also left a marking impact on the way in which we fill our rooms. And at the end of it all, furniture design might end up being the part of design that leaves the most enduring mark on its legacy. After all, few western homes lack a piece of furniture from Ikea and everyone has at least seen one of Alvar Aalto's curved wood armchairs, Eero Arnio's Cognac chairs or Arne Jacobsen's Egg, Drop or Swan chairs. 
Scandinavian design may have evolved since its introduction in the 1940's, with new emerging styles in 2020 seeing a darker and moodier version come to the fore, but one thing that certainly isn't changing is its popularity and place at the top of interior design. Check out our full portfolio of Scandi design shoot locations here.