BLOG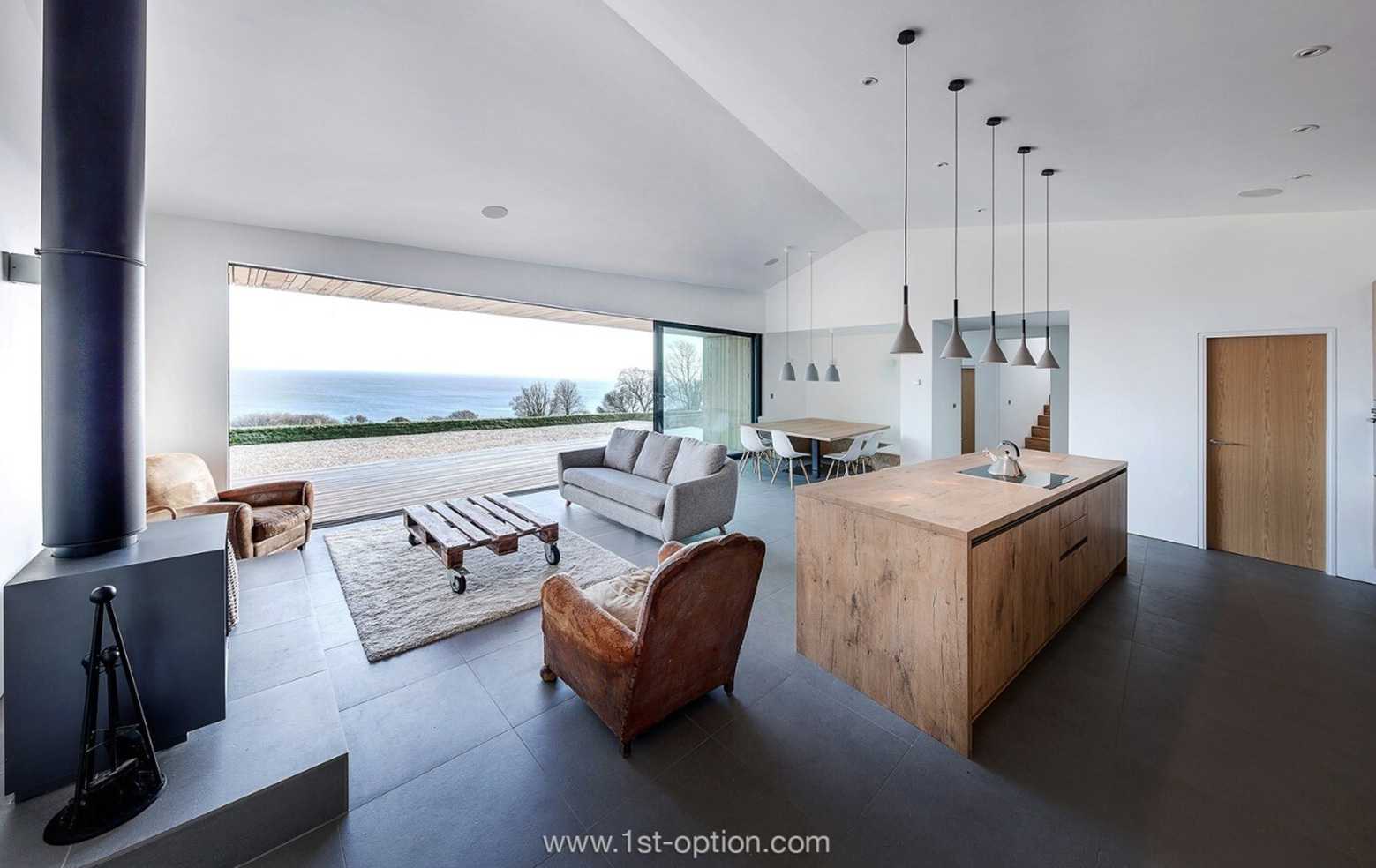 In the Spotlight: Coastal Design
To many, coastal design encompasses blue and white everything – with seashells, glass bottles and anchors galore. If this is you, we can totally relate. Based on the name, it makes sense that coastal design incorporates these elements, however these elements are actually more typical of nautical décor. While there are a few features that crossover between the two distinct styles, coastal is another expression completely. Coastal is decidedly less kitschy than nautical design. In its simplest definition, coastal design is beachy. Soft tones, a clean aesthetic and tons of natural light prevail, to evoke the airiness associated with the beach. The idea is to take cues from the natural environment – this includes everything from the atmosphere at the coast, to the natural materials and the colour palette found there. Read on as we dig a little deeper into coastal design and its core principles. 
Texture 
Texture and layering are vital in creating that perfect coastal look; get rid of that tendency to over-decorate with blue stripes and ships in glass bottles, instead think about how to texturise with different fabrics and materials. Through the use of rugs, cushions, throws, baskets and wall hangings, you can easily create the comfort that is provided at the beach, whilst keeping the area incredibly stylish. 
Colour 
While many are inclined to picture bold blues upon a white base, a singular, crisp-white interior is actually far more accurate when it comes to coastal design. Train your mind's eye to think of a minimalist aesthetic – as coastal design favours a far more neutral colour palette. Complement the area with tons of natural light, and you will be left with the airy beach look in no time. Nevertheless, this doesn't mean accents of colour can't be implemented; soft hues are perfect (there is nothing bold about coastal design). Think: tones such as pastel blues, beige, khaki and light greys. 
Tons of light 
If there is one imperative in a coastal home, it is an abundance of natural light; light brings all other elements together. Interiors should never feel cramped or dim, as we mentioned earlier, the key to this design style is to be open, airy and light. When in a beach house, the indoors and outdoors often will seamlessly blend into one space, therefore large windows, skylights and glass walls are fundamental. If you can't implement all these features, try supplementing with soft interior lighting that isn't too harsh on the eyes. 
Natural and coastal elements
As touched on previously, the aim of this design style is to create a comfortable and relaxed environment, so the use of natural materials is the way to go. Furniture can achieve this look when incorporating wicker, rattan and light woods. Materials such as straw, seagrass and jute work well for rugs and smaller pieces. Though wood is a big part of the overall design style, it should generally be white-washed or at the very least, an earthy, pale tone. Steer clear of anything glossy, metallic or flashy and you should be fine! 
While coastal and nautical are separate design styles, they aren't as night and day as say, country chic and minimalism – it is okay to add a few seaside touches. Shells, woven baskets and glass bottles can be great additions, really tying the room together, just don't overdo it. Clutter is a definite no-no, oversaturating with these touches creates a kitschy space, which is completely the wrong vibe. Stay away from anchor prints, rope and tacky signs pointing out where the beach is. Keep it simple and you can't go wrong. A few glass bottles atop the fireplace is perfect, a striped feature wall adds great visual interest and woven baskets make the space feel a whole lot cosier.  
Casual and comfortable design 
Materials mentioned previously, such as rattan and wicker are great for giving off that natural, yet comfy and casual feel. However, too much can overwhelm and make the space feel very matchy-matchy. To avoid the place feeling too busy, add dimensions with cottons and linens, draped over chairs and sofas – they aren't going to suffocate the space and they stop the room from feeling too samey. Slip-covered furniture is also another way to add your individual character, as the colour and fabric can always be changed as and when you see fit.