BLOG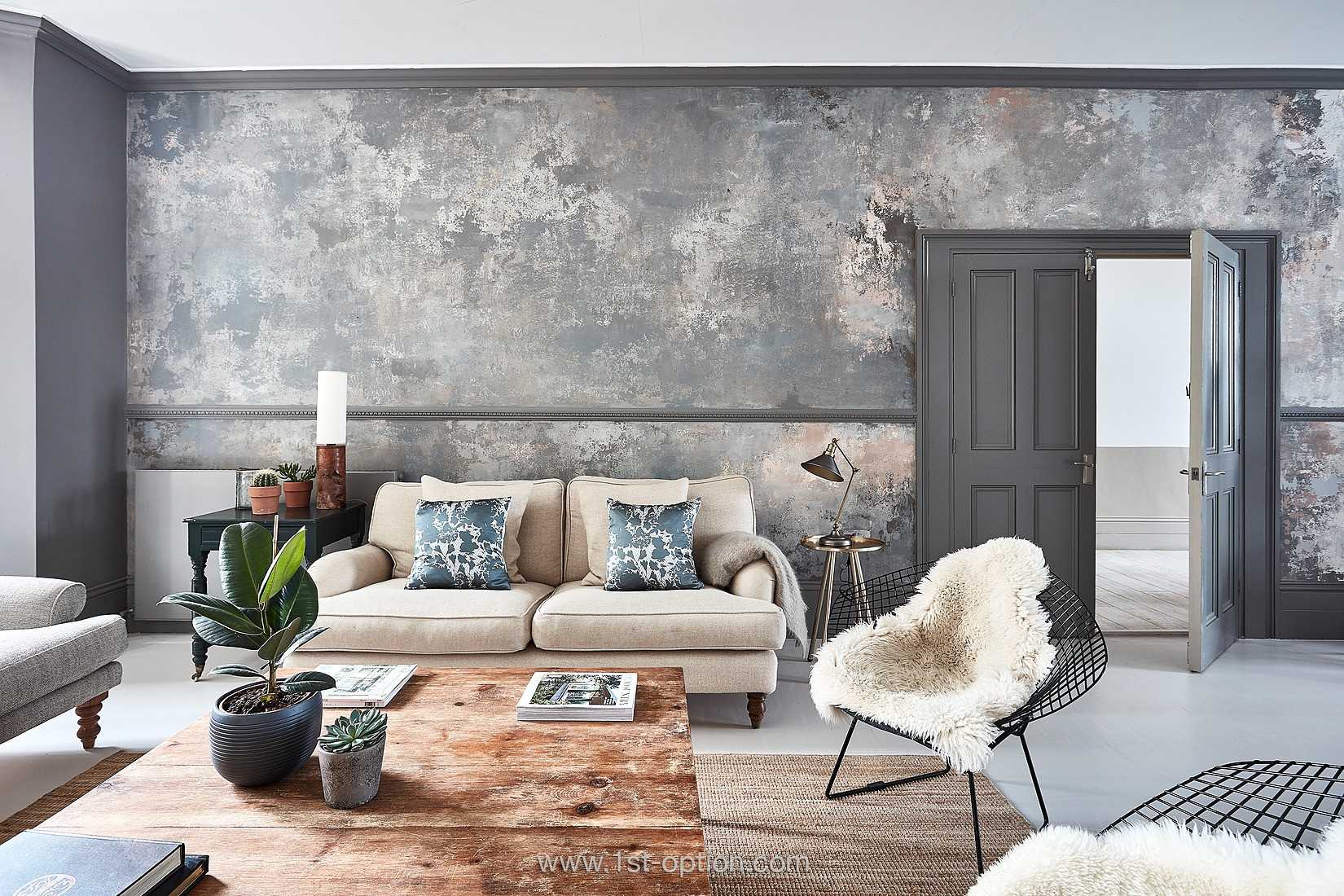 The Industry's Most Popular Shoot Location Gets a Dramatic Makeover
From Pippa Middleton dancing around the garden, to 12-hour days of painting, Malcolm Menzies reveals what it's really like to own a location home, and what inspired the latest transformation of 6ixteen.
Owning a shoot location can be glamorous, lucrative and on occasions, downright bizarre, explains Malcolm Menzies the creator behind one of the UK's most popular shoot properties, 6ixteen. Malcolm, an interiors photographer, and his wife, Fiona decided to take the plunge into the exciting world of owning a location home eight years ago, he explains. "I'm an interior photographer, and back when we lived in Brixton 8 years ago, I was going to all these location houses for work and I'd come back and say to Fiona how nice they all were, so Fi was just like _'lets do it now'_so we sold our flat in Brixton and moved to Tulse Hill. Just like that. So Tulse Hill was where we had our first location house, but it was a big, big project" he emphasises, adding, "we excavated 50 square meters of earth to lower the floor and then we added a huge extension." But the challenges didn't end there. Malcolm, half laughing, half reminiscing continues, "not long into hosting our first shoots our neighbour began complaining a lot about the goings on of the shoots, they weren't happy about the flash lights and crews, so we managed to stay there for 9 months and then we had enough so we sold the place."
Undeterred, the couple landed their second location home, the renowned 6ixteen, near Bromley. Malcolm reassures me, "There's no hard feelings though, it all worked out for the best really. I don't think we would have lasted very long in Tulse Hill anyway, because with two young children you really need a private area in your home if you're renting it out for shoots and filming. In 6ixteen we have that, and it's really great to be able to just shut ourselves away. We love our private floor, its like a self contained flat."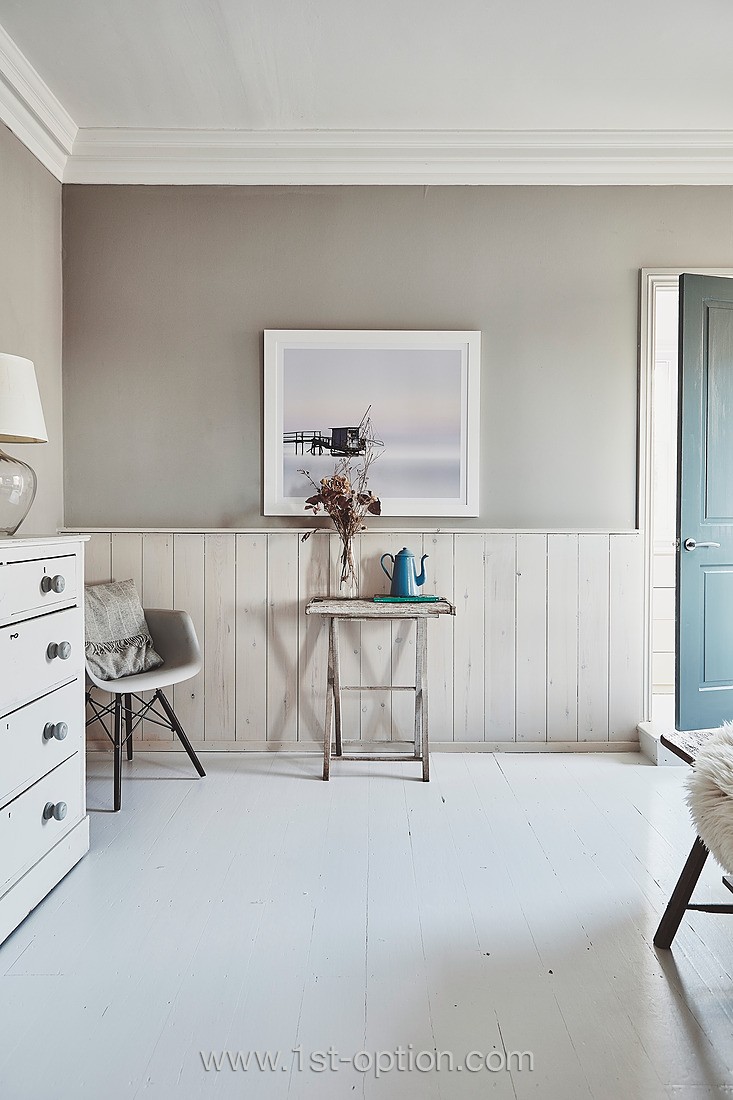 "I've had one bath there, and I loved it. It's like being in a luxe hotel bathroom."
I'm eager to find out what Malcolm's favourite feature is within a location home that's filled to the brim with gorgeousness at every turn. He excitedly, and without hesitation answers "The kitchen by Blakes London.I love the green and the pink colours, which are Farrow and Ball in green smoke. And those new handles from School House; I'm just in love with all that at the moment." It's easy to see why, with marble splash backs, dusky pink herringbone tiles in the cupboards, which are offset with mixed metal handles and tap. He then interjects suddenly, as he remembers another favourite spot within the home. "The ensuite bathroom, I'm absolutely obsessed with it. I've had one bath there, and I loved it. It's like being in a luxe hotel bathroom." The pair have clad the space out with brand new panelling, freshened up the walls with Farrow and Ball shades downpipe and ammonite as well as adding new fittings such as a statement downlight from independent sustainable brand, Garden Trading.
If you missed the debut of the new feature wall in 6ixteens sitting room on Malcolm's Instagram account @82mmphotography, decorative artist John Harragan has got to work creating the ultimate textured photographic backdrop. Delving into what inspired the wall, Malcolm tells me, "The wall before was plain and the other had very traditional panelling on, so I just wanted to do something quite different and I guess outside of my comfort zone. Up until this point we've always been doing different types of panelling, which is great because it allows clients to come in and paint on top of it which is obviously ideal for decorating shoots but we just wanted to create something more textural and have it more rustic." Rustic it certainly is. Expressing his admiration not only for John, who is the artist behind the stunning piece, but also his dad who got stuck in with his own paintbrush, he explains, "John did such a fantastic job. It was amazing to actually watch him create it. My dad was also down at the same time helping painting for a week, and he was actually doing 10-12 hour days for us, he was very dedicated. My dad was really interested in John's process of all the different paints and different tools that he was using to create the look. Because when you're up close you can really see the depth of all the different colours textures and strokes, it's amazing actually."
Many might consider it a bold and risky move to completely revamp a shoot location that's so hugely popular within the industry, but Malcolm casually claims, "this is our second makeover, we did one after two years and now this is three years. I get itchy feet and want to change things all the time and Fiona makes me wait years before we can implement these changes, but that's a probably good thing. It gives me lots of time to build up plenty of influences and ideas over time." You've probably unknowingly flicked past 6ixteens signature panelled walls in the pages of the top glossy magazines, but despite this being the properties most distinguishable feature, the interior photographer was keen to "give clients something new and fresh to shoot against" he reveals.
So what can clients expect from the rest of the homes updated interior? "It's quite different, it's a lot darker than it used to be, especially in the main bedroom, we now have dark walls and white flooring. It's especially obvious in the guest bedroom too, which was dark before, but I wanted to go light with that white wash pine Scandinavian wood this time. I guess we're just trying to have the most dramatic change for people. It's been nice to shoot with as well; I've been playing around with some shots in the bedroom and its looking great. We just hope everyone still loves it just as much after we've changed it. I can't wait to see whether this new look will attract some different clients for us though, it's very exciting."
"I once looked out the window to see Pippa Middelton jumping around our garden."
Speaking of clients, it must be fairly surreal to welcome A-listers and some of the industries biggest stars through your front door on a regular basis. "You don't really remember someone shooting a sofa in the corner of the room, it's the bizarre and funny ones that stick and are most memorable. Like the time Davina McCall grabbed our baby off us and gave her cuddle unannounced, or when I looked out to the window to see Pippa Middleton Jumping around our garden for a shoot. I think the weirdest one I saw was for The Body Shop. They had a Great Dane massaging someone's back, well not a real Great Dane of course, but they had fake legs and were filming someone moving them around on a model's back. I never actually saw the final cut, so maybe I'll go and try and find it now. It does sound a bit weird though now I've said it out loud." He laughs, recalling the thought.
One things for sure, if you own a location home, you'll definitely have some interesting stories to tell at dinner parties. But, Malcolm warns, if you're considering having your own property represented by a location agency like 1st-Option, "you can't be precious, that's really important. You also need your style, and have your own private area in your home you can escape to if the shoot gets a bit hectic. Also make sure you're friendly to your clients, it'll make them want to come back and shoot again."
Wanting to part on some words of wisdom, I was interested to find out what Malcolm's go-to tips are for creating unique interior spaces. After thinking for a while, he answers, "Seek inspiration from cafes, bars and things that aren't necessarily online. So take inspiration from everything around you. I find they often have interiors within their spaces that people cant, or don't replicate within their home. For example, you don't often go to a house where they'll have a whole mural wall like you'd typically find within a restaurant, which is why I wanted to create a real statement wall within our home. I wanted it to be like something you'd find within a trendy bar or café. So yeah, just taking inspiration from other places other than online. It's also important to trust the process of bringing your design ideas to life, if you're not happy with how something looks, don't be afraid to change it."
"Take inspiration from everything around you, and trust the process of bringing your design ideas to life."
Malcolm and Fiona obviously follow their own advice very closely. Their brave and fearless approach to experimenting with their interior style is not only inspiring, but beautifully demonstrated throughout the latest version of their shoot location, 6ixteen. 1st-Option can't wait to see where this new look takes them and what exciting projects it brings to their doorstep.
To view the full property for hire click here: https://www.1st-option.com/locations/view/6ixteen