BLOG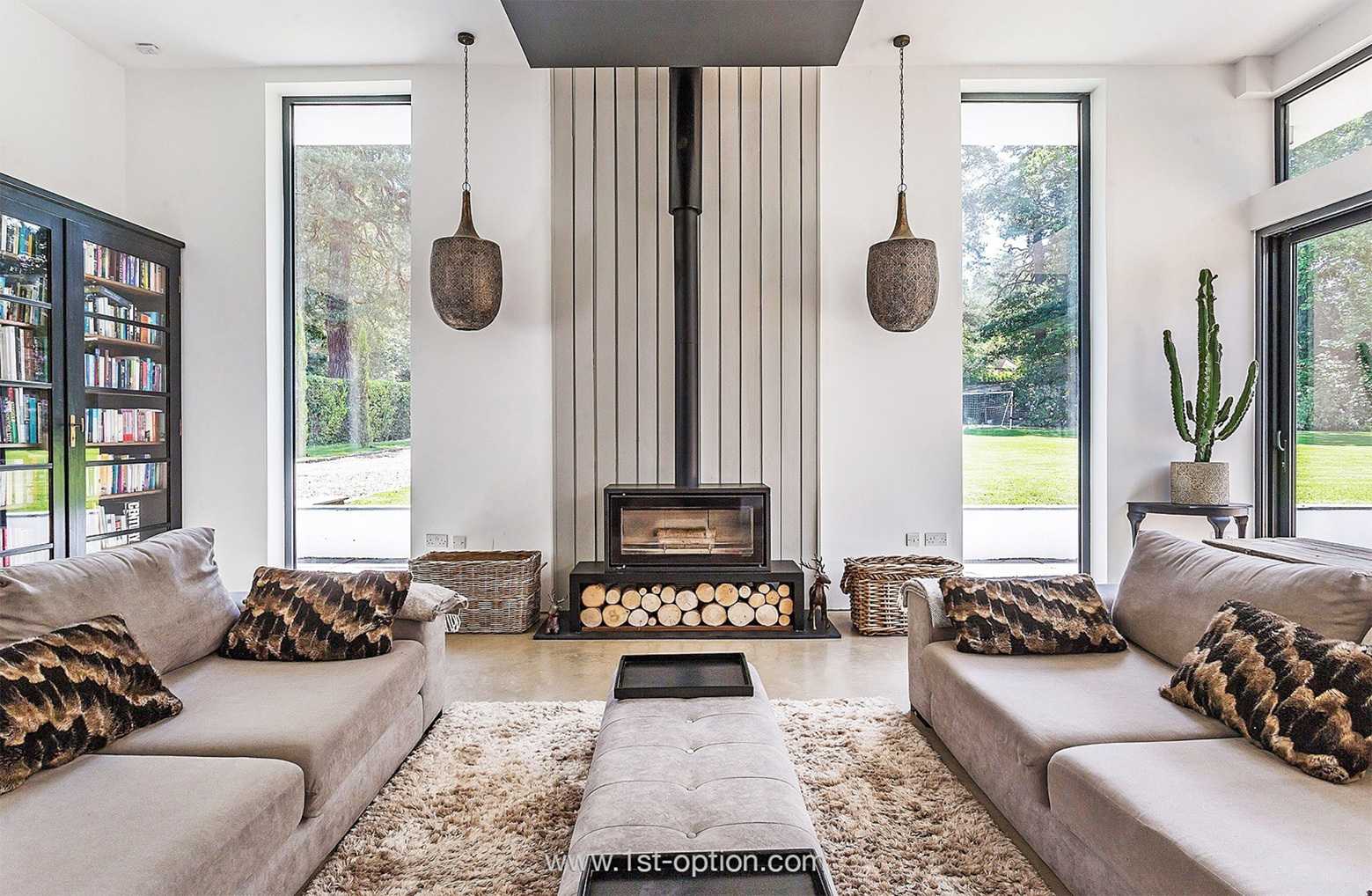 Top five for June
As we look forward to the rest of July, we can reflect on what an incredible 6 months of new locations we have had; and when we reflect on new locations, you know what it means – time for another instalment of our top five series. Carrying on in the same vein as the rest of the year, June saw us take on a wealth of fantastic shoot locations. Ranging from industrial barn conversions in Warwickshire, to eclectic family homes in North West London, there's something for everyone this month. Your next shoot location could be on this list, so make sure you stick with us as we jump into our top five for June. 
Buchanan 
First up this month is Buchanan, a beautifully styled, Victorian family home, with colourful furnishings and modern features. An interior designed home, Buchanan has delightfully mixed modern extensions with old Victorian features – making for a truly unforgettable space. These include an original tiled hallway, original wooden floorboards, extremely high ceilings, bay windows and original fireplaces. Bold colour draws your eye, however, premium elements including large skylights, a vast kitchen island with wooden extension, a walk-in-wardrobe and a master ensuite all add to this special property's splendour! With heaps of natural sunlight, welcomed in through the folding patio doors that open up onto a pleasant south facing garden, Buchanan is perfect for stills and small-scale filming.
Five Trees 
Next up, we remain in North London and take you on a short journey to Highgate – welcome to Five Trees. Five Trees is a rather spectacular 1930's family home with an unforgettable exterior! This gorgeous property has recently undergone an extensive refurbishment, leaving you with mid-century elements, complementing a contemporary feel; and thanks to its unique L-shape layout, this four-storey home won't be forgotten in a hurry. Five Trees showcases a modern interior with comfortable furnishings and bright spacious rooms, offering tons of space for creative shooting opportunities. However, the standout area comes from the sky lounge, finished with wall-to-wall glazing and a wrap-around roof terrace, boasting unparalleled views of Hampstead Heath and the London Skyline. With bundles of space inside and out, Five Trees is perfect for all your shooting requirements, whether they be stills or filming. 
Cuva 
Moving from London briefly, we bring you Cuva, a fabulous, contemporary new build, situated in Surrey, an hour outside of London. Cuva is a truly exceptional shoot location, set within a glorious 2-acre plot of land, offering tons of premium features and endless creative scope. Check out the vast open-plan rooms for stills or filming, the luscious green garden and compelling woodland area outside for something slightly different, and then the games room with pool table, the wine room and striking hallway with steel and glass staircase for pure opulence. Premium features are a running theme at Cuva, with exposed brick, steel framing, huge floor to ceiling windows, beautiful polished concrete flooring and an impeccable curved wooden island grabbing your attention from the moment you enter. Thanks to its large open-plan rooms, as well as the substantial garden and woodland area, Cuva is ideal for both photoshoots and filming. 
Roma 
Making the short journey back to London, our fourth location this month is the magnificent Roma – a gorgeous North London family home with an unforgettable aesthetic. This striking property showcases a very spacious open-plan living area that offers the majority of the shooting opportunities. It is here that you'll find the bulk of the eye-catching features, including concrete flooring (something extremely popular right now, by all accounts), exposed brick, steel framing and wooden beams. With a minimal and uncluttered look, Roma displays earth tones, complemented by shades of industrial chic – making for a bang on trend shoot location. Thanks to its fabulous wooden framed kitchen, finished with a glorious kitchen island against a concrete backdrop, Roma is ideal for all your kitchen and food shoots. 
Wellspring 
For our final location this month, we take you north to Warwickshire and give you Wellspring, a phenomenal industrial barn conversion. Recently renovated, Wellspring has been impeccably designed, with thought going into every nook and cranny. Offering a premium feel, this contemporary shoot location includes rich colour tones, crittal windows, steel framing, wooden beams, wood panelling, incredibly high ceilings and sublime polished concrete flooring that varies in colour tones throughout the house. With more space than you could shake a stick at, Wellspring is ideal for any filming requirements as well as your photographic needs.