BLOG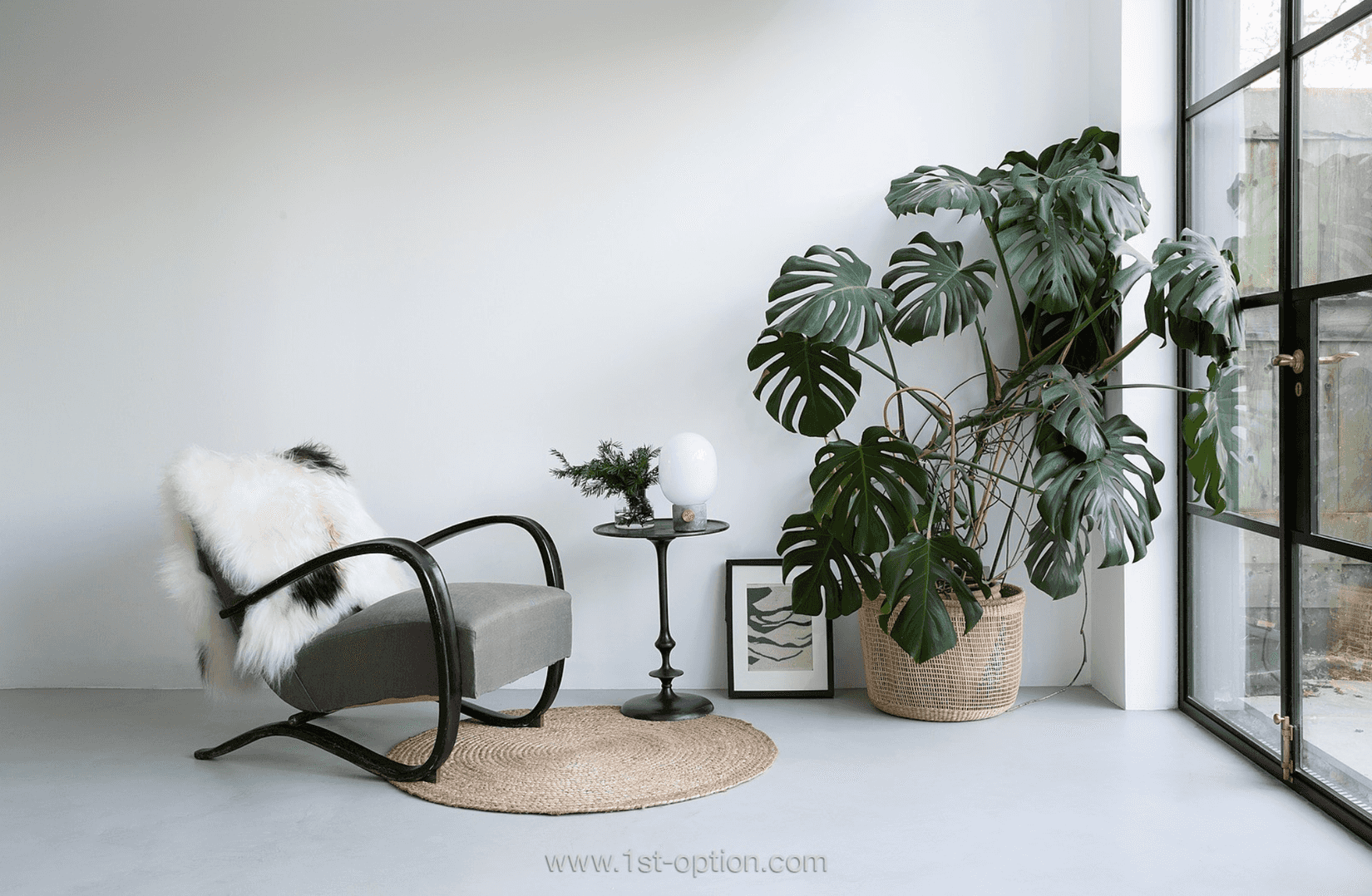 Top Interior Design Trends for 2022
2021 was a year of change and growth for everyone – homes have become a hybrid of living and working, as well as our much needed sanctuaries away from the uncertainty of the pandemic. Nevertheless, our endeavour has been seen front and centre and we have stood up to all tests, turning things like working from home into positives. 2022 is going to see this progress and working from home is going to be part of everyday life for the foreseeable future. However, we will see a variation on the traditional ways of looking at this; sustainability and a renewed interest in the natural world is bringing about hybrid, versatile settings, restructuring the way we look at space. And if we look directly at design touches, you can already see that antique, vintage and retro aesthetics are starting to have their time in the light again. Make sure to read on as we look further into the changes in design, what colours will be on the rise and the materials you can expect to see more of in 2022.
Re working of living spaces 
Cast your eye back to our 2021 interior design predictions and you may remember that we forecasted the boom of the home office; 2022 will see this taken a step further embracing the trend towards hybrid working, necessitating a move to a more evolved work space. The home has become a blend between a professional space and our haven to relax. Rather than segregating or zoning different areas within the house – one for working, one for entertaining and relaxing – 2022 will see spaces become more versatile, with the ability for furniture to have multiple uses. Rather than going overboard and turning a room that was previously used for entertaining, into an office space, find furniture that can be used for both and still looks attractive. Open-plan living has become so popular that people don't want to zone off their homes anymore. This is leading to pieces of furniture having dual functions that can adapt throughout the day. The key is to design comfortable work spaces that can easily be tweaked to create an entertaining or relaxing space, through the use of ergonomic chairs that look attractive, good storage options that can tuck away your work mess and beautiful desks that would look fantastic anywhere. 
Age of the antique
The age of antique has returned, with vintage and antique finds becoming an increasingly important trend as we head into 2022. With people's tastes becoming progressively discernible, along with issues with supply chain over the past year or so, we are seeing a movement towards buying one off antiques, as opposed to the mass produced pieces that too often end up in everyone's living rooms. With the focus on the environment and sustainable ways to live, we are seeing upcycling become more popular year on year – Millennials and Gen Z are now looking to markets and vintage stores rather than chains that mass produce. More than simply providing alternatives to the fast fashion prototype, vintage and antique finds have one-of-a-kind details that make them perfect for showcasing your personal creativity, character and individuality – homes should celebrate people's uniqueness, and furniture choices are a great way to do this. Antique furniture has a story to tell and as such, can become great conversation starters; this is especially popular with wooden furniture. We have seen mid-century pieces at the forefront of design for a while now, however, decorative antiques with ornate carvings are having a moment as they tell their own story of history. This is evident in the fact that we are seeing increasing amounts of antique dealers pop up all across the country. We are now at a point where fast fashion is producing pastiche, highlighting the moment that antiques really are having.
Return of retro 
The past six months has seen a definite trend towards vintage, antique and retro purchases. People don't want modern, mass produced items anymore; they are looking for one-of-a-kind pieces that tell a story. Nothing tells a story more than a retro piece of furniture that oozes nostalgic character. By harking back to the 60's/70's/80's, you are able to introduce bold, notable, standout furniture that really add to your space; statement pieces such as velvet armchairs, plush comfy rounded chairs, eye-catching mirrors etc. This was already starting to show towards the end of 2021 with a resurgence of nostalgic design references like coloured glass, boucle and metallics that were popular in the past. Over the next year, expect to see retro lighting make a huge resurgence with the 70's trend of luxe greens, sunshine yellows and warm orange hues, as well as mushroom lamps. 
Natural materials 
As mentioned above, we are seeing a shift towards a credence on sustainability with the rise of biophilia and an increased exposure to climate change over the last few years. Once a view becomes the dominant narrative that people subscribe to, you tend to see it eek into all branches of society; this is especially true of the interior design world. With this current revolt against fast fashion, looking for quality materials, timelessness and longevity, we are seeing people build their spaces by incorporating elements that epitomise their surroundings. Consumers are shifting towards reclaimed woods, recycled and steel piping, as well as vintage textiles, fabrics and materials. So expect to see more sustainable materials like cork making appearances in 2002 – it brings warmth and texture to any surface or space, whilst insulating the room. The perfect addition to a 2022 kitchen!
Dark accents and earthy tones
Dark accents are going to have their time in the proverbial sun next year. Not only are they great ways to add depth to any space, they look amazing on hardware furniture; adding a real touch of class. As a base, dark colours are very neutral, however if used as an accent alongside light neutrals, dark accents can really contrast a space. Think about black accessories to help accentuate an area and add interesting depth – the key is to add contrast and weight to your rooms. You may have had your Instagram feeds flooded with dark and moody palettes this year, however experts, like Elle Decor and House Beautiful are seeing a shift towards richer, deeper hues in the new year. Brown, copper and earthy tones, mixed with black and grey look great and touch on the natural side of things, which will play a huge part next year. Play around with pieces of furniture in dark rich colours as your accents, offset against your earthier tones. 
Textured fabrics
Whether it's because we have spent the past two years becoming more accustomed with our homes and getting cosy, or whether it was just time, textured fabrics will reign supreme in 2022. Cosy fabrics aren't just for the bedroom or storage cupboards anymore, you can easily throw a chic blanket over a sofa and have it elevate a space, adding texture and dimensions to any room. The 'it' fabrics to look out for are velvet, boucle, sherpa, jersey and twill. They are all incredibly comfortable and cosy materials; perfect for the modern homeowner spending more time inside. They are also exceptionally chic, allowing you to stay cosy whilst entertaining your friends and family. 
Living room bars 
Something else that working from home and hybrid living has brought into view is living room bars and drinks trolleys in contemporary settings. Where drinks trolleys were exclusively part of the Art Deco scene before, we are now seeing them enter the conventional family home and look great within them. If you have unused space, creating a drink shelf or cupboard is simple and adds oodles of style to the room. If space is limited, the drinks trolley can double up as an extra piece of furniture; they scream Art Deco, so will add a sense of opulence to any area and are great conversation starters! 
Houseplants, Houseplants, Houseplants!
The move towards health and wellness is on the rise within all aspects of society. This has been adopted by almost all industries and none more so than interior design. This is evident in Biophilic design, which has been growing exponentially in popularity over the last 2 years. If we look at interior design as a concept that begins with the experience, taking into consideration the emotional, physical and mental needs of people, then it is a human-centred reflection of how we live today. As we are focusing on the promotion of health, welfare and sustainable living, it is intuitive to see and understand why biophilia has become such an influential and popular trend in interior design, with the benefits intrinsically connected with nature. When we interact with nature we gain satisfaction, inspiration, peace and therefore improve our wellbeing. 
Blue to boom
After the turmoil that the world has endured this past year, it makes sense that a colour that promotes tranquillity, peace and calm would be the focus in 2022. Last year, Dulux named "Bright Skies" as its colour of the year. It's light and airy – making it perfect for any bedroom, or a gorgeous base hue for a bathroom or kitchen. By now it's well documented that colours can have an effect on your mood; blue brings us closer to nature with its natural elements, helping us to relax, so it makes sense that it is being used more than in years gone by. Whether you add a dark blue feature wall or incorporate a blue textured quilt, the colour is known to help calm the mind and produce a feeling of tranquillity – and who doesn't need that in 2022. However, blue isn't prominent just for its relaxing benefits, but also its boldness and warmth help form a far better background for other pieces within your home.