BLOG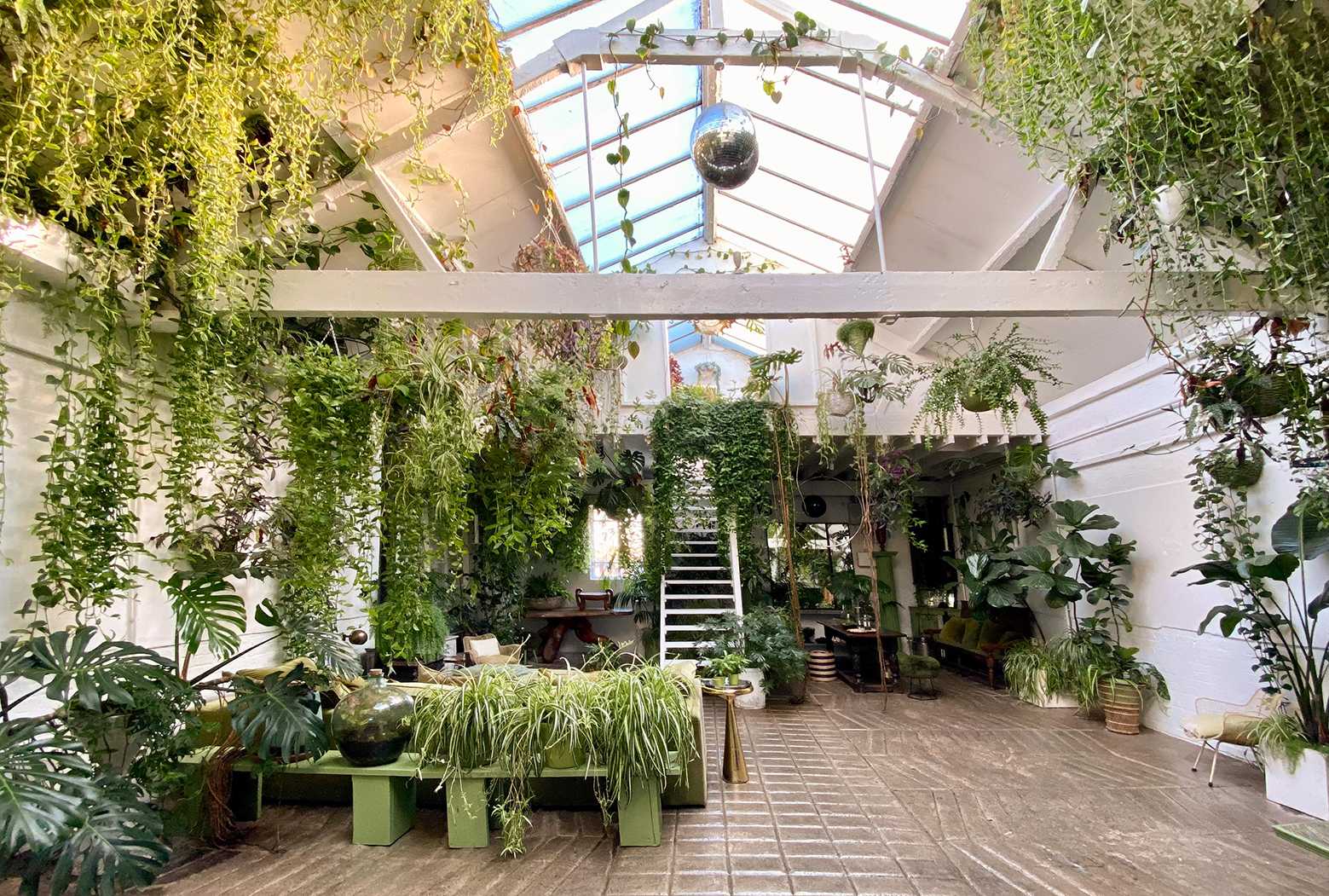 It's a jungle out there…
In recent years it's become more and more recognised that being surrounded by plants in your living and working environments can have real health benefits, two of the main ones being improved psychological well-being and improved human health.
It's widely thought that bringing more plants into your life can help to improve your mood, reduce stress levels and improve your productivity. There is also some evidence that they can improve air quality too.
There's no doubt that being around plants can often make us feel happier and calmer, especially with people spending more time at home these days with flexible working. If you live in a city, where green open spaces may not be on everyone's doorsteps, it's a great way to feel more in-touch with nature. So what's not to love?
Aside from all of these benefits, plants are also a great way to add depth and character to your home. Introducing plants to various rooms can transform them from ordinary to spectacular with great ease, making your home feel more 'complete'.
If you're thinking of adding some biophilia to your own space and are in need of some inspiration, we've hand-picked a selection of our favourite location properties that have done just that, to great effect. Have a look at our selection below to get an idea of what you could achieve…
Tulum is a beautiful Victorian period property in Hampshire that has used plants to great effect throughout. People used to be wary of having plants in a bedroom space because there was a school of thought that they might monopolise the available oxygen. These days though, it's thought of more as a benefit in aiding peaceful and restful sleep. There's no doubt that sleeping in a room like this would certainly put you in the right frame of mind to drift off and wake completely refreshed in the morning!
Optical is a 4 storey Victorian townhouse in East London, which again has made good use of introducing plant life to add character to the unique decor. Most of the house is decorated with pastel colours, which sets off the greenery perfectly! This sitting room has the biggest collection of mix & match greenery and the different species complement each other well. Elsewhere in the house the plants are more used for adding accents to the stylish mid-century furniture, which also works very well.
Casa's kitchen area is an impressive space with a Japandi-meets-Moroccan styled open-plan layout. This part of this East London house is neutral and warm in tone and is brought to life with the subtle use of plants along its edges. Having the full-width floor-to-ceiling glass doors looking onto the garden, the plants help to give the effect of the garden being an extension of the living space, allowing you to feel as though you are living outside when you're in!
The Cube, in South London, has taken a completely different approach to bringing plants into the living space by actually putting the living space right in the middle of them! This tropical garden features a beautiful and tranquil glass cube that houses the ultimate chill-out living room. It's easy to imagine how relaxing it would feel to spend time in this space, with its rich backdrop colours and unique furnishings, and you have to wonder how it would ever be possible to leave!
Owned by a photographer, Bromley House is a lovely eclectic shabby chic style shoot location in South London. As well as strategic use of plants inside the house, the jewel in this property's crown is the lovely summerhouse/conservatory which can be found in the garden. This wonderful creative space is infused with greenery, providing the perfect place to be surrounded by the calming effects of nature while being protected from the perils of the UK's weather quirks.
Green truly is what you would call a 'unique' location! Situated in Woodford, North East London, this is a house unlike any other we have in our library. Stepping inside you'll find a carefully curated explosion of colour that continues through every room. The whole essence of this house is augmented by the addition of plants throughout. Without them the house would still be spectacular but the plants are hugely instrumental in taking it to a whole other level!
If you want to get an idea of just how far you can take adding plants to your living space, then take a look at the fabulously biophilia-filled Clapton Tram Shed! Since moving in to an empty East London warehouse shell a few years ago, owner and interior designer, John, has gradually been adding more and more plants to his beautiful home. While there's no doubt that the overall effect of so much greenery is awe-inspiring, it's probably worth bearing in mind that your charges will need regular watering, so it's a good idea to consider the amount of time you'll be able to set aside for this before going too crazy!
So, all in all, you'll probably agree that life is better with plants in it! If you're thinking of adding more to your own space, have a look online for some of the best bargains or seek out your local garden centres where your likely to find lots of knowledgable people who will be happy to give you plenty of free advice on the best ones to buy and how to take care of them. Happy hunting!