BLOG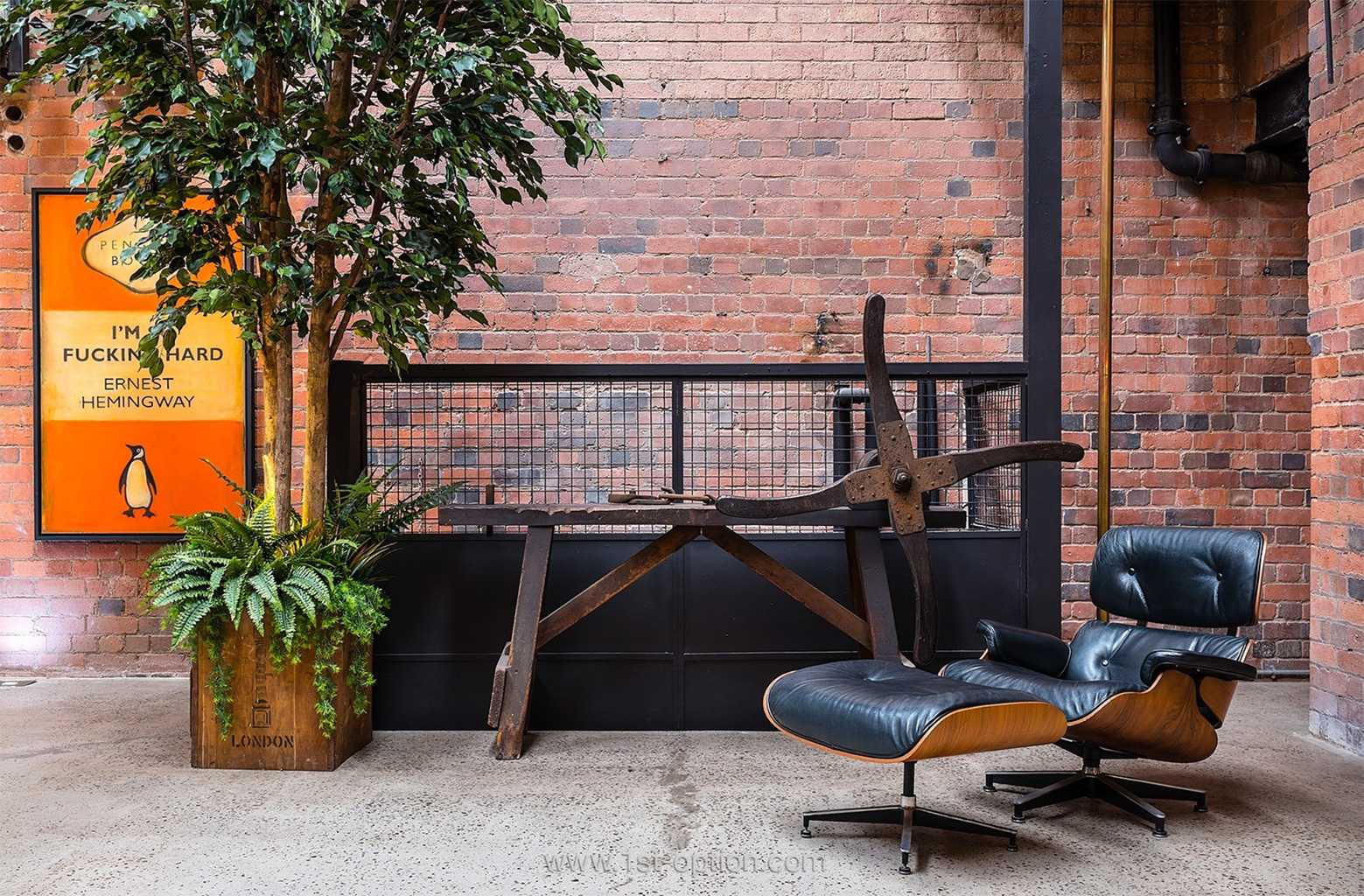 Top five for March
It's that time of the month again; when we like to give you the lowdown on the top properties that came through our doors in March. Keeping the bar extremely high and carrying on the trend from the beginning of the year, we've been fortunate to be able to add even more fabulous new locations. With properties ranging from textile factory conversions to architect-designed new builds in South East London, as always we have a little something to cover all angles. Despite it being late in the month, we know you love our breakdowns, so no need to fear, our top five for March is here.
First up is the incredibly eye-catching The Compound – the foremost creative space in Birmingham. Originally a 10,000 sq. ft textile factory, The Compound has now been converted into one of the most outstanding shoot locations you're likely to see. Attention to detail is a prevailing aspect here, with an impeccable standard of decor. This includes a wealth of crittal, exposed brick, polished concrete flooring, mezzanine floors, wooden beams, steel framing and steel bridges and balconies, as well as two Eames armchairs and an array of interesting artwork. This impressively versatile space also contains a 25 seat cinema, a speakeasy bar, and an art studio, speaking volumes to its title as the foremost creative space in Birmingham. With a very industrial-chic aesthetic and a striking courtyard, you are not going to be short of awesome shooting opportunities here. The multifunctionality and size of the space means it can be transformed into many creative styles and is perfect for filming and photoshoots.
Moving on, we take you from a former textile factory to a gorgeous Victorian terraced house, situated in the heart of East London. This arresting shoot location is finished almost entirely in black, with subtle sand tones and loud leopard prints. As a Victorian property, period features are never far from view, including Victorian floorboards, exceptionally high ceilings with wooden beams and original fireplaces. Nevertheless, the house has been meticulously designed with an array of premium touches, bringing it firmly into the 21st Century. Expect to see exposed brick, crittal doors, parquet flooring and a grand drawing room adorned with Carl Fagerlund chandeliers and wall lights. Unique decor, with texture and visual weight are the overarching themes at Panther, so we would recommend photoshoots as well as small-scale filming here.
Third up see's us move from a period property to a fascinating architect-designed contemporary family home, set over 3,300 sq. ft and 6 floors, with 5 bedrooms, 5 bathrooms and a tiered garden with roof terrace. Premium features dictate the style of the property with glass walls, parquet flooring and skylights that immerse the place with natural light across all levels. If this wasn't enough to tickle your fancy, this eye-catching South East London home also houses a gym, cinema room and shower room, as well as a large garden and makeup area. The standout shooting area within the home comes from the first floor, offering an open-plan kitchen/ living room that is connected to the ground floor by the use of an incredible glass walkway, with views to the floor below. Other features that make this location special include polished concrete areas, a concrete feature wall, a striking wood burner and floor-to-ceiling glass windows that overlook the mature trees in the gardens below. With an array of floors to shoot on, Canopy is perfect for a photoshoot brief looking for many diverse areas.
Moving away from London, our fourth location to squeeze into our top five is Farah – an industrial barn conversion with a simple-yet-chic decor. All set over one floor, this eye-catching shoot location features a largely open-plan aesthetic with extremely high vaulted ceilings, floor-to-ceiling windows and natural materials as far as the eye can see. As with a lot of barn renovations, quality and attention to detail rule supreme. Check out the polished concrete flooring, concrete walls and the abundance of crittal, adding to the stylish industrial atmosphere. Nevertheless, the decor felt within the space is more of a modern minimalist vibe, with a delicate finish, pared back furnishings and lots of natural materials. Due to the towering gable windows at the back, despite being on one floor, without many windows, the space experiences a great deal of welcomed natural daylight, so if you are looking for a bright photographic space, Farah may be ideal. Furthemore, with large open-plan spaces and grounds to the rear, we would also recommend filming at this property.
Our last location is by no means an afterthought, come and have a look around Martini – a gorgeous 1930's detached family home that's recently undergone a renovation and added rear extension. It's this area that really plays host to the magic of the property! Here you can expect to find a fabulous open-plan kitchen/dining/ bar area, finished in a rich purple hue, with engineered wood floors, exposed brick, crittal doors and hits of gold. The front living room continues in the same vein as the kitchen, with a predominantly purple colour scheme and parquet flooring, however, there is a unique North African aesthetic here, with luscious green plants and four eye-catching floor cushions. We love the way they have blended a period property with a modern extension, creating a truly unique location with many design features perfect for photoshoots. The kitchen/ dining/ bar area also makes for an excellent filming spot due its size and open-plan layout!