BLOG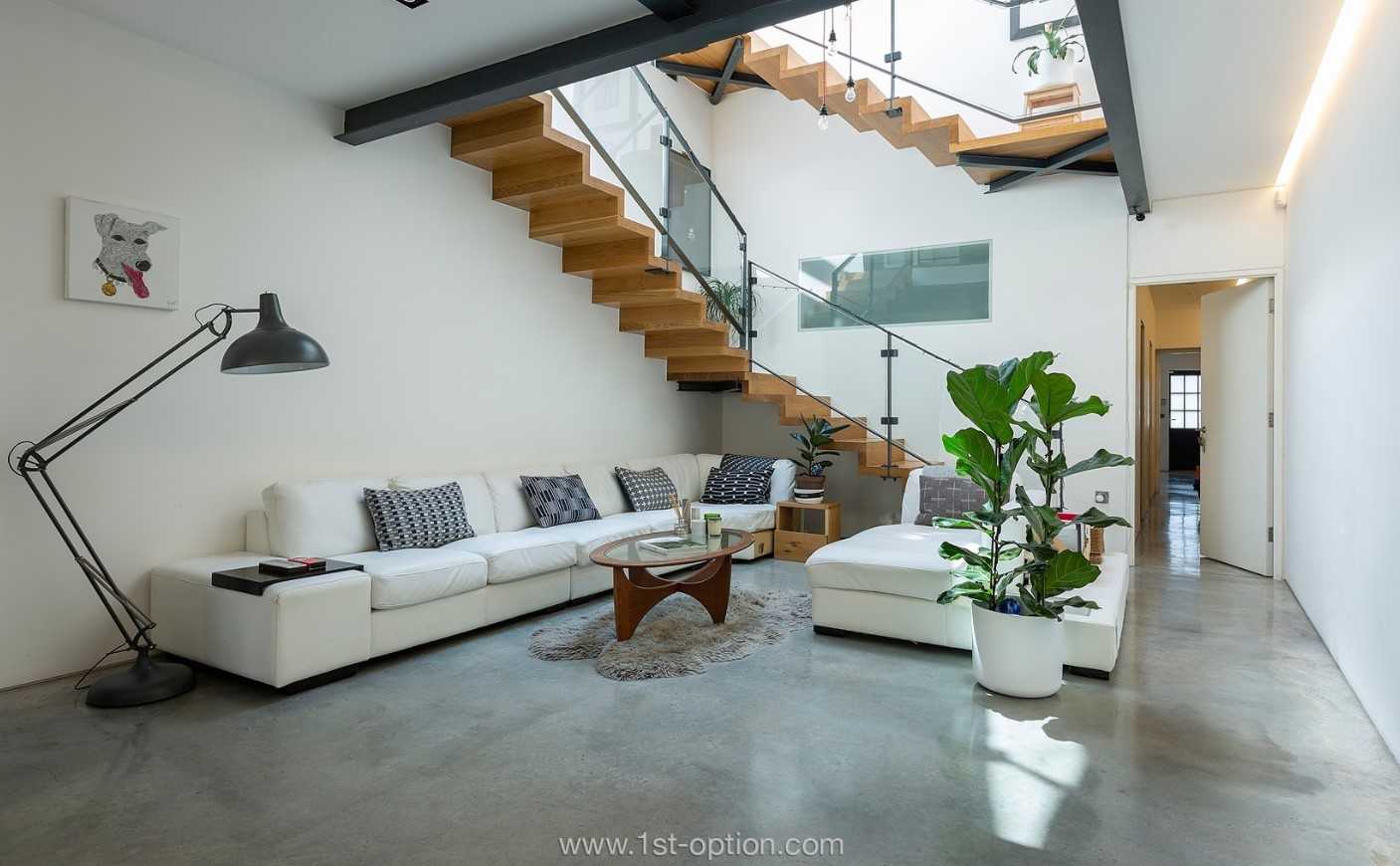 Interior Design 101: A Brief Guide to Some of the UK's Most Trendy Styles
What is interior design for you? Staying on-trend? Being ahead of the trends? Or celebrating your individuality, creativity and personality? Whatever it means to you, one thing that's for sure is that thanks to the diverse range of styles that have been brought to our shores over the years, the UK has been left with an eclectic mix of styles, making it one of the most prominent style hubs across the globe. If you want to see some of the most inspiring homes worldwide, the UK is a great place to start. Whether you are looking to renovate and need some inspiration or are merely interested in what's 'cool' at the moment, then read on, as we're going to give you a brief insight into the most popular interior design staples across the country right now. 
Farmhouse 
Farmhouse or 'country chic' is becoming increasingly popular across the UK; simplicity is at its heart and is characterised by practicality, comfort and readily available materials and colours. You'll soon see that many of these elements diverge across a number of design styles so it's no wonder it has become increasingly popular over the years. If you are looking to bring a bit of the farmhouse aesthetic to your house, think white tones, mismatched furniture and lots of wood. Whereas, in a modern house, you may see everything thought through in a meticulous manner, when it comes to 'farmhouse' it is distinctly different. Try mixing and matching new and antique furniture, show off your knick-knacks and trinkets and play around with space. The beauty of 'farmhouse' is in the functionality of the room, paired with your own touch of creativity, personality and history. 
Mid Century-Modern 
Mid Century-Modern has endured as one of the most popular design styles in the UK for some time now, and it's easy to see why. It brought about clean lines, mixed with elegant curves, a mishmash of materials and a love of designers that are still fashionable today. What exactly is Mid-Century Modern interior design you might ask? Well, as a result of the economic changes to Germany after World War II, the Bauhaus designers came over to the UK and started a movement that was characterised by simplicity and functionality. It roughly lasted for around 30 years from the '40's to the '70's, but thanks to its timeless look is still popular today. With the technological advancements after the war and the expansions of cities, there was a demand for modern furnishings and a range of new materials, leading to the possibility of exploring new textures, effects, colours and even new forms. The distinguishing features of a Mid-Century Modern space consist of a classic understated look with minimal fuss. Expect to see clear functionality through the room, uncluttered clean lines with both geometric and organic forms, the juxtaposition of different and sometimes conflicting material and minimal ornamentation. 
Vintage 
In recent years vintage and retro interior design have become increasingly popular. The difference between vintage and other interior design styles is that vintage merely encompasses your furnishings and how you decorate your room, rather than the whole aesthetic. When you say 'vintage' it can mean a lot of different things; how old does something have to be to be classified as vintage? Today, vintage perceivably means anything that has classical and ancient features to it, this is why it has become so popular. If you blend a vintage piece of furniture in a perhaps, slightly more modern space, the juxtaposition creates a nostalgic and old space that will never lean towards being outdated. What you are looking to do is blend the modern technology needed for living, like computers and other appliances with, for example, antique chandeliers, tables and chairs. 
Contemporary 
You wouldn't be on your own in wondering what actually constitutes a contemporary design space. While all design styles tend to lend hands to others, contemporary literally is a mismatch of what has come before, blended into one modern school of thought. The reason why this style becomes so difficult to define is mainly because of the literal definition of the word 'contemporary' meaning 'of the moment'. As touched on above, the contemporary style has been borrowing elements from 'popular' aesthetics since around the 1970's and this is what makes it so unique. Within it, you will see nods to traditional, art deco, ultra-modern and even futuristic design. Pair this blend of styles with a constantly evolving aesthetic and you are left with contemporary. While most other styles have their core elements that define them, it is within the notion of what's of the moment that defines contemporary. This is why it is constantly evolving and borrows elements from other styles all the time. What may be of the moment today may change tomorrow. Today, the look is defined by curved lines, neutral colours and minimalism, but give it a few years and you're likely to see something different. 
Scandi 
By now you'll be hard pressed to find someone who hasn't heard of Scandinavian interior design. Whether they are a big fan and know everything there is to know or merely someone who has a basic grasp on the style, Scandi interior design is the most popular in the UK for a reason. In fact, thanks to its popularity spanning so many years, the movement has actually influenced everything from architecture and interiors to product design. Typified by its use of muted colour palettes, wooden floors and furnishings, minimalism and a clutter free aesthetic, it is easy to see why so many people through the ages have chosen to style their homes in a Scandinavian manner. What we see today is a slightly evolved version of the traditional style made popular by the likes of Eero Arnio and Ingver Kamprad (founder of Ikea). There is an emphasis on light with natural colour palettes that tend to include a pop of colour here and there, this allows you to bring the room to life. Great textures that can add to your Scandi space are natural materials like wood and stone, as they bring a no fuss aesthetic that's elegantly minimalist. If you are thinking about a Scandi renovation, then make sure you check out our full 'In the Spotlight' article where we really dive into the style and how you can achieve it yourself. 
Industrial 
When industrial design came to prominence, it was merely left to people who wanted to source a rundown warehouse, loft, barn or old derelict building and turn it into a liveable home. Now, however, thanks to its consistent rising in popularity, you are seeing industrial style elements popping up all over the shop, including in residential homes and office buildings. The idea is to decorate the space with raw, distressed and gritty elements amidst an unsuspecting, high spec finish. At its core is function, simplicity and of course innovation. So if you try to achieve the look, the key is to find the perfect blend between a space that looks incredible when you walk in, is functional, but also has that element of grit to it. If you would like a more in-depth look at this design style with real life examples, make sure you check out our 'In the Spotlight' article where we go into more detail.
Biophilic Design 
Would you agree that health, welfare and sustainable living are at the forefront of human experience in the modern day? If so, it is intuitive to come to the conclusion that biophilia is of paramount importance in the 21st Century. Biophilia literally translates to the love of living things, and it is this innate connection to nature and living things that allows us to gain something from it. The reason why biophilic design has risen to such importance over the past few years, is because people want to bring elements of the natural world inside, as a backlash against technology and the urbanising world. Furthermore, thanks to the work of some scientists, in recent years we have started to realise the benefits we can gain from interacting with plants on a day-to-day basis. By using biophilia, you can create multi-sensory spaces that resonate across all demographics. Connect to nature and you will see the boost in productivity, wellbeing and inspiration, as well as enhancing creativity and your mood. In a world that is quite apparently becoming more and more urbanised, biophilic design is an approach that celebrates human nature and our innate connection to nature and how we live, act and work within it. If you are interested in Biophilic design, then make sure you check out our in-depth look at the style here.