BLOG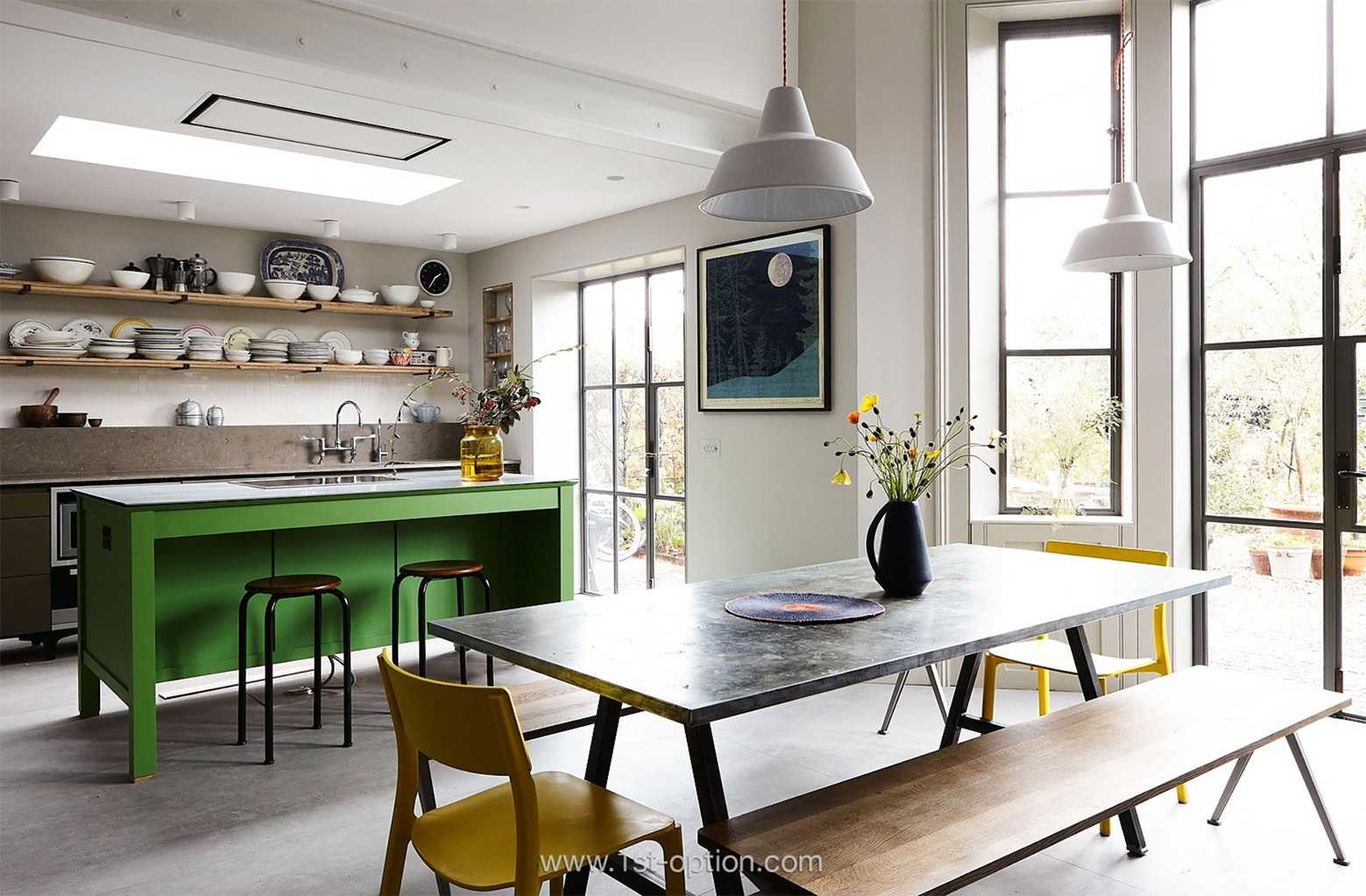 Top 5 trendiest shoot locations in South London
First, we took a trip around East London, looking at the best properties it had to offer, then we analysed North London, deciding on our top 5 locations in that distinct pocket of London. While both areas will claim they have the trendiest homes in the capital, boasting properties such as Spratts Factory and Nash, South and West London will certainly have something to say about who deserves the crown. South London is one of the most up-and-coming parts of the city, and is where we will lay our hat today – with locations ranging from bachelor pad-style homes in Brixton, to architect-designed new builds in Wimbledon, our top 5 trendiest shoot locations in South London will definitely give you something to think about. 
Situated atop a hill in affluent Wimbledon, our first location to make the list is Celeste, an incredibly unique architect-designed new build with a contemporary exterior and timeless interior. From the moment you lay eyes on Celeste's exterior, you know it's going to be a showstopper, and the interior leaves nothing to be desired either – a contemporary masterpiece with fantastic design features. Uniquely designed, all three floors are linked through connecting voids, double and triple height ceilings, a one-of-a-kind central staircase and floor-to-ceiling windows that immerse the space with natural light. Premium features are a running theme at Celeste, with the ground floor offering an incredible kitchen/ diner with marble island, wooden flooring, wood panelling, bi-fold doors and views up through the house. Moving through the property, design features that set it apart are still on show, with living spaces on the first and second floor, finished with heaps of natural light, earth tones, more simple wood panelling, and a mixture of antique and modern furniture. There's also a bang-on-trend wood burner, crittal doors and outstanding views, adding to the personality and drama of the space. 
Moving from Wimbledon, we remain in South West London and take a short trip to Tooting Bec and Lotus, an exceptional recently-renovated Victorian house, with a gorgeous juxtaposition of modern and classic finishes. The property benefits from a truly superb rear glass extension, boasting astonishing 5m tall sliding glass doors, that break up the space and flood it with natural light. It is to the rear where you'll find the kitchen/ dining room, finished with wooden flooring, a huge kitchen island and an abundance of natural light that floods in not only through the glass wall, but also the skylights above. Neighbouring the kitchen on the ground floor, where the majority of the creative shooting opportunities are, is the elegantly designed broken-plan living space, separated by a bioethanol fire. Expect to find parquet flooring, a crittal screen divider, designer furniture and a wealth of eye-catching artwork. With premium detailing, a wine cellar, designer furniture, an abundance of natural light and more space than you can shake a stick at, you won't run out of ideas at Lotus and that's why it makes this list.
You can't have a top 5 trendiest shoot locations in South London without including one of the most prestigious bachelor pad-style properties in the industry. Onyx is an outstanding end of terrace Victorian house with a unique side wing. Built in 1893, this Brixton-based property has been recently refurbished and is now approx. 3,700 sq. ft, set over four floors. With a largely open-plan ground floor, including a drawing room, library, dining room and large, modern kitchen/ diner, you aren't short of interesting backdrops for shots here. The decor is largely dark in appearance with an incredible industrial-chic aesthetic, featuring dark stained parquet flooring, crittal doors, dark patterned kitchen units, a marble kitchen island and burnt orange breakfast stools that add visual weight and personality. There's also a walk-in-wardrobe and a luxe cinema room that really help to rubber stamp Onyx's place as one of the trendiest locations in South London. 
If you're talking about trendy shoot locations in South London, Marmora Road has to make your list. This beautiful Victorian family home, based in East Dulwich, has recently undergone a sumptuous rear renovation, leaving you with a gorgeous period property that blends traditional features with contemporary touches. Enter through the front of the property to discover all of its period features, including the distressed walls in the hallway, original cornicing, ornate ceiling roses, original fireplaces, bay windows and wooden floorboards. It's this juxtaposition of contemporary and traditional, however, that makes Marmora Road so exciting and creative. One shot and you feel like you're in a purpose built, run-down dilapidated home, thanks to the distressed walls, and the next you're in a modern extension with crittal doors, concrete flooring, steel beams, a fabulous green central island and skylights that brighten the space up immeasurably. If this wasn't enough, there's also a rear garden with a pallet shed and a roof terrace with unparalleled views of The City. Marmora Road is the perfect unorthodox shoot location with endless creative shooting opportunities. 
When you think of trendy properties, your brain will most likely go to Pinterest, so it makes sense to include one of the most Pinterest-ready locations you're likely to see this year. Terracotta is a fabulously designed period house, hailing from Clapham South. While we have many period homes on our books that could have made the list, Terracotta makes it for three distinct areas, – the hallway, front room and the exceptional kitchen/ dining room. Enter through the hallway to find a superb geometric green tiled hallway that perfectly complements the black painted bannister and door frames. Neighbouring the hallway is the living room, a striking space finished with another shade of green – in here you can expect to find washed parquet flooring, bay windows, designer lighting, an original fireplace and a wealth of biophilia that adds visual weight and depth. The jewel in Terracotta's crown, however, is the rear extension that houses the kitchen/ dining room. The first thing that catches your eye will undoubtedly be the incredibly unique herringbone brick flooring, however, the whole room is elegantly designed and perfectly tied together. Notable elements that make this a perfect shoot location include the pastel pink kitchen units, complemented effortlessly by gold fittings, the wooden ceiling beams, the crittal doors, the marble countertops and the well-placed houseplants that bring a sense of character to the otherwise exquisitely styled room.